Salesforce QA Consulting
We assist companies in identifying the best methodology that suits their products, processes, and CRM ecosystem. From recommending appropriate testing tools and frameworks to writing use cases and automated scripts, we specialize in building robust testing and QA strategies. With a pool of highly experienced CRM Salesforce testers, we offer trusted Salesforce QA Services at affordable costs. Organizations also approach us to hire Salesforce testers having a proven track record in Salesforce Testing.
UAT Testing
Our Salesforce QA and Testing services portfolio also constitutes User Acceptance Testing (UAT). We facilitate UAT testing for end-users including project managers, Salesforce developers, and business owners who will use the products or applications. Damco's UAT testing processes evaluate the ability of the system to be deployed through relevant test scripts, tools, and UAT test management based on specific operations before it is launched. We assess the instances from various users' perspectives before the implementation rollout.
System Testing
We have a dedicated team of software testers with specializations in Salesforce system testing. These Salesforce testing experts conduct system testing by running vigorous validations and checks on diverse technical processes involved in implementing the Salesforce system. Helping our clients analyze and troubleshoot issues related to automated workflows, validations, or assignments, our system testing processes are powered with scripts compiled as per a particular set of outputs
Production Testing
As a leading Salesforce QA services company, we support organizations with comprehensive system testing in the production environment. Our production testing services allow project managers to assess the correctness of the configuration, check code deployed to the production environment, detect any anomalies, and remediate the potential bugs at an early stage. Implementing production testing with effective planning, we facilitate smooth transitioning to other testing phases while eliminating security risks.
Regression Testing
Our Salesforce Testing services encompass the most crucial regression testing for assessing the impact of customized Salesforce features on the system's existing processes, workflows, and functions. Throughout the deployment of customized features in production, we conduct regression testing to recommend critical changes that can improve the current process. With a focus on the effect of code and configuration releases on the system, we suggest the type of regression testing such as progressive or selective.
<!–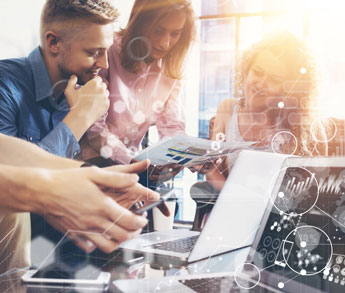 –>