Disparate systems including legacy ones continue to remain the greatest roadblock in the way of successful business operations in insurance. Different systems across different functions, lines of businesses and locations have different databases which increases the complexities in data flowing across the business seamlessly. They not only affect the internal communication, optimization of processes and collaboration of the organization but also have bearings on customer-facing metrics like customer satisfaction score and turn-around time (TAT) for query resolution. Hence, it is a pressing problem that needs to be addressed at the earliest to prevent issues from snowballing.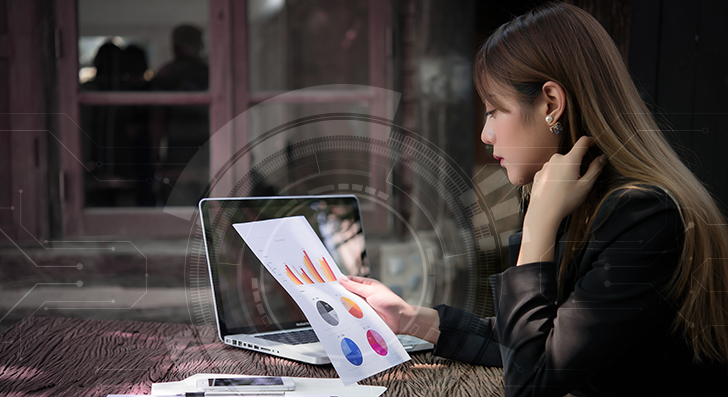 Fortunately, data consolidation can be a practical solution to overcome this problem. As the name suggests, data consolidation involves the extraction, transformation, and loading of varied data at a centralized location. It standardizes how organizations manage and use data to increase its utility.
Benefits of Insurance System and Data Consolidation
If your data is not living up to its potential, here are three ways in which system consolidation can offer it a shot in the arm.

1. Powerful Business Intelligence To Accelerate Growth
Data is the fuel powering insurance businesses. However, the problem with unlocking value from data crops up when it is available in the siloed format.
Different teams and departments sit on hoards of data that become unusable for the business as a whole due to various reasons. For instance, the marketing teams may own data that could be instrumental to the sales department in selling more policies. However, they may fail to communicate this data, which could bring down the sales performance average. Or in case of an insurance company selling both general and life insurance policies, it may not be cross-selling the products to different segments of users due to lack of a single view of the customer across different lines of business. In some cases, inconsistent data formats or erroneous data tagging could also render it futile. As a result, one team may not realize the importance or impact of the data from another team's perspective. In this manner, valuable data may get lost due to obstacles in data sharing and communication.
System consolidation trumps a chunk of these issues. The centralization of data realizes the objective of pan-organizational data accessibility. As such, the entire organization gains visibility of all the data available across the insurance value chain, lines of business and entities. Accordingly, various teams and departments can contribute to this rich data warehouse or practice discretion and pull just the data concerning them more efficiently. At the same time, platform consolidation provides one single version of truth making the data more accurate and reliable.
Resultantly, the insurer becomes more empowered to make smarter business-related decisions.
2. Consistent Customer Experiences Through An Unified View
To understand how system consolidation ties up with customer experiences (CX), let's take the example of omnichannel communications.
Suppose a prospect comes across your company through a pay-per-click ad campaign. They end up on the landing page of your website and fill out all their details in the contact form. Your sales team follows up with them over mail and once the lead feels qualified enough, an agent schedules a call to explain the terms and conditions of the policy that they wish to buy. Once all the details are finalized, the customer gets a text message containing the payment link. The payment goes through and you have won a customer! At any later stage, this customer may use your insurance app to raise a claim or interact with chatbots and customer service agents for support.
From this walkthrough, it is evident that there are several interaction points throughout the customer lifecycle. Imagine if the customer had to introduce themselves at every touchpoint and reiterate the information that they may have shared previously. Clearly, it would be exhausting. So much so, that poor customer experience may not even make up for an exceptional product!
Another example of siloed data challenge can be of a simple address change request not getting reflected across all policies in cases of customers with multiple policies in his/her name. The customer may discover this discrepancy later, and then call the insurer a second time. More than likely, the added obligation will annoy customers.
With data consolidation, the insurer can have a unilateral view of the customer. By establishing context through application consolidation in insurance, agents can access a wealth of customer information from demographic details and policy details to claims history, renewals and past interactions in a single click. As a result, every insurer-policyholder communication would be meaningful and value-loaded, which would enhance customer experiences, earn brand reputation, and foster long-term customer relationships.
3. Product Personalization and Innovation
Policy personalization is a baseline expectation of modern-day consumers. Customers no longer want cookie-cutter policies and want them to be molded as per their needs. After all, the health insurance policy of a 20-year-old male prospect would be vastly different from that of a 45-year-old female prospect – and a lot of it depends on parameters like family medical history, lifestyle, location, activity levels, etc. In this respect, insurance industry consolidation can play an instrumental role in personalizing policies through innovation.
As mentioned already, system consolidation in insurance helps businesses in overcoming operational issues like data siloing and delay in accessing the data from different systems. Once that's been taken care of, insurers can gain a 360-degree view of every individual in real-time. The sales and marketing teams can leverage large volumes of customer data to customize the policy as per the customer's requirements. At the same time, the underwriter can work out the risk factor and concerned liabilities. Every data set presents an opportunity to personalize the policy even further and win customer favor.
Gaining a unified view of the customer through system consolidation also helps infuse products with innovations. For example, you can venture into add-on products to increase the value proposition of your policy. So, when someone adds a health insurance policy to their cart, you can recommend top-up or super top-up health coverage to see the viability of such a product. It also gives an overview of the different cohorts that would be interested in such modalities.
Consolidated Systems: The Future of Insurance
Data, system, application, and platform consolidation in the insurance industry is just the first step toward a borderless digital ecosystem. After all, data is the life and blood of all industry-specific activities. Planting the seed of data consolidation will sprout the roots for expansive digital transformation that will benefit insurers through greater scalability, cost-optimization, customer-centricity, and increased profitability. With such promising results in the pipeline, it is evident that data consolidation will ring in a bright future for insurance.
Case in Focus
A leading US-based life insurance company was unable to unlock value from customer data across its different entities due to siloes and bottlenecks in the data flow. Damco helped them develop an integrated data platform that consolidated data to make it boundaryless. The increase in data visibility and accessibility across the organization enabled the insurer to harness the true value of data and convert actionable data into healthy profit margins. It also simplified business processes by cutting through complications through seamless data sharing.
Take a deeper look into this customer success story.