In our previous blog, we explored the benefits of system consolidation in enhancing insurance processes and reducing complexity. Now, let's delve into the essential roadmap for achieving successful system consolidation in order to optimize insurance operations.
As the insurance industry continues to stay in a state of constant flux, insurers are looking to leverage efficiency as a competitive differentiator. Efficiency works in a multi-faceted way to help insurers stand out. For starters, it improves the policyholder experience, which enhances brand image, attracts more business, and retains customers. At the same time, efficient operations boost employee morale and accelerate productivity. The reduced costs, higher profitability, and customer loyalty fetch several monetary and tangible benefits for the insurance company. With such advantages in line, insurance businesses are always on the lookout for incorporating efficiency throughout the organization.
System consolidation is the first step to efficiency infusion. It is a centrally unified foundation for the insurance value chain and offers visibility to any procedural inefficiencies or redundancy. Here is a detailed step-by-step guide to successful system consolidation and implementation of such technologies.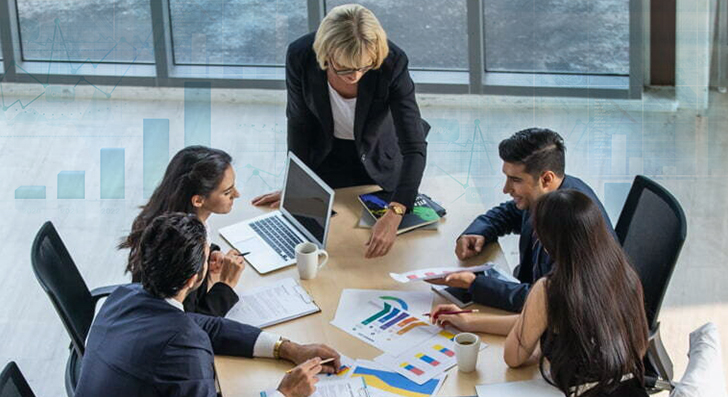 7-Step Guide to Consolidate Your Insurance Systems
Here is a roadmap for insurance companies to successfully implement system consolidation:
Step 1: Assess the Present Situation
Before taking on the ambitious step of consolidating the entire insurance infrastructure on a single system, you need to first take stock of where you stand. Start by auditing your existing processes, operations, disparate systems and databases. Doing so will shed light on the underlying limitations and inefficiencies. Consult the stakeholders to get more insights into the pain points, areas of improvement, and bottlenecks.
Step 2: Identify Key Goals
Once you have identified the problems plaguing insurance operations, the next step is to identify the desired goals. For instance, you may notice that claims processing often takes inordinately long. As such, your goal would be to introduce automation to expedite claims processing. Tabulate the problems and solutions for effective goal setting. You might even use the SMART format to note down your goals. Finally, once you have prepared a comprehensive list of all the goals, create a priority matrix so that you can focus on the goals that are more pressing and urgent than others.
Step 3: Document the Consolidation Strategy
By this point, you will have a clear idea of how system consolidation can address various issues in your insurance value chain and what benefits you expect after completing the exercise. You would have also gained an idea of what systems need to be consolidated and the order in which this integration needs to be carried out. Now, you have to compile all this information to write a holistic strategy that takes all your findings and decisions into account. Such a document should begin with a clearly defined scope – the primary purpose you are taking on the task of consolidating insurance systems. Additionally, it should also contain the timeline, priorities, resources, tech stack, stakeholders, etc. This will then act as your system consolidation guide and ensure that you meet your organizational goals.
Consolidate Your Insurance Systems for Better Customer Experience
Step 4: Map and Migrate Data
The next course of action is to carry out data mapping and migration. It is a pivotal step of system consolidation in insurance since the industry is highly data-dependent. Additionally, with large volumes of data comes the issue of data inconsistency. So, you need to start with standardizing data structures in a uniform format. Then develop a data mapping plan to ensure the seamless mapping of data across multiple and disparate sources based on logical relationships. Finally, you need to carry out data migration from these disparate sources onto the centralized platform. All attempts should be made to ensure that the data migration process is minimally disruptive, lossless, and does not affect data integrity. Once the data has been migrated, conduct data review and validation to ensure that no value is lost during the transfer.
Step 5: Design and Integrate Workflows
Now that all your data is present in a centralized hub, you need to integrate the different processes and workflows with the consolidated system. Begin by defining the various workflows and processes that will become more efficient through system consolidation. In the example shared above, the entire claims management process and related workflows would need integration. Visualize the workflow and identify the areas where you can optimize performance by eliminating redundancies or introducing automation. Then seek inputs from the stakeholders on how the proposed change would affect them. If approved, the IT team can then configure and customize an integrated system that can meet the specific requirements of the insurance operations.
Step 6: Train and Onboard Employees
Successful system consolidation rests on the staff's ability to adapt to the change. Such an outcome is only possible if insurers invest in thorough training and onboarding of employees. Apart from comprehensive training programs during the implementation stage, work on building an evergreen knowledge base that can persist. It will act as a refresher for all those using the new and improved system so that they can continue extracting value from it. Also, schedule periodic training, especially after system upgrades to ensure the stickiness of the consolidated system.
Step 7: Track, Measure, and Improve
System consolidation does not just end with implementation. It is an ongoing process that requires routine testing to improve efficacy and efficiency. Leverage a feedback mechanism to give voice to your stakeholders and identify ways to further enhance its value proposition. Measure and benchmark the performance metrics so that you can quantify the effect system consolidation has had on your insurance business, and also track future progress. This fosters a culture of continuous improvement that makes your company scalable.
Conclusion
From the above, it is evident that insurance system consolidation requires a thorough and strategic approach that boosts organizational efficiency. It promises a ton of benefits that allow new and established insurance companies in navigating the complexities of operating a customer-friendly and profitable business. Improve the effectiveness of system consolidation by collaborating with any one of the renowned insurance platform service providers.
Case in Focus
A multi-line insurance company was looking to replace manual processes and disparate systems for policy administration, claims handling, settlement, etc. We helped them simplify and streamline their operations by first building a roadmap and then modernizing the insurance management system. By implementing a one-stop platform for managing diverse business processes, the insurance company was able to reduce maintenance and business process unit costs by 15 and 20 percent respectively. The details of the success story are mentioned in the case study.