The insurance sector is highly complex with tons of data across multiple functions and a series of legal and regulatory checkpoints peppered along the way. At the same time, it operates across a highly fragmented network of insurance carriers, brokers, and policyholders spanning multiple systems, processes, platforms, and technologies. This web of people, processes, and technologies can make the resulting distributed insurance companies difficult to manage. At the same time, it can camouflage any gaps or inefficiencies that could be attacking the very foundations of the business.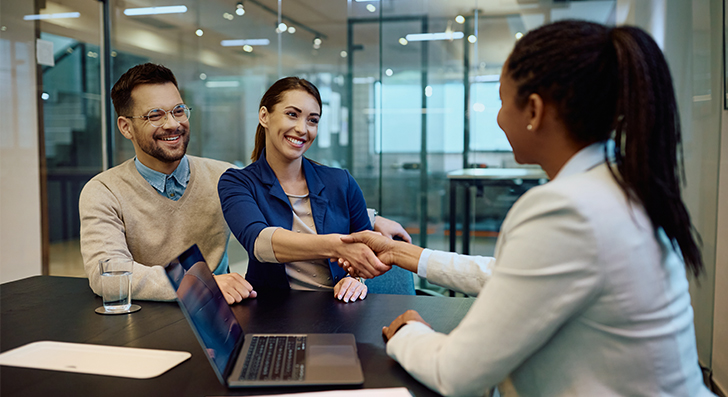 Against this background, consolidating all the stakeholders through standardization and bringing everyone on the same plane can improve efficiency and streamline operations. Here is a look at how system consolidation in insurance can improve procedural efficiency to further business goals.
8 Reasons for System Consolidation in the Insurance Industry
Insurance system consolidation may involve a procedural overhaul that disrupts various segments of functional value chains. As such, insurance businesses should have a crystal clear idea of why they should undertake such an ambitious endeavor in the first place.
Here are a few reasons in favor of conducting insurance system consolidation.
1. Richer Customer Experience
Customer experience has emerged as a competitive differentiator, especially in the field of insurance that is increasingly becoming customer-focused. With insurance system consolidation, it is possible to gain a holistic overview of customer data with a high degree of granularity. This means that insurers can get a 360-degree view of the customer and their past interactions to make the customer experience more rewarding, enriching, and personalized. From suggesting suitable products or services to running targeted marketing campaigns, everything is possible if companies obtain an individualized, single view of the customer. The resulting elimination of any friction in the processes is bound to encourage policyholders to repurchase or recommend the insurer.
2. Enhanced Data Management
Data is the heart of all insurance activities. System consolidation breaks down organizational silos and migrates all the data to a centralized repository. Such a centralized database acts as a single source of truth across all functions that maintains higher data accuracy, relevance, and accessibility throughout the organization. Anyone with the requisite authorization can access this invaluable data in real time to draw insights or manage risks or improve customer experiences.
3. Increased Operational Efficiency
Rather than running a series of disparate systems, consolidation gives rise to a unified platform, which eliminates several issues that can be causing leakages. For starters, businesses will notice fewer data discrepancies, duplication of efforts, and manual workarounds. The resulting cohesiveness allows agents and brokers to focus on value addition and innovation, thereby enhancing productivity too!
Streamline Operations and Unlock Efficiency with Damco's System Consolidation Solutions
4. Reduced Operational Expenses
Inefficient or disproportionate use of multiple systems can also erode an insurance company's bottom line. Insurers may be using one system excessively, while they need another for a specific niche reason. Regardless, they have to pay for both either way. In addition to the fixed licenses cost, maintaining the disparate systems resources including developers, consultants and support personnel who are skilled in those specific technologies. System consolidation mitigates such an effect by eliminating the need for numerous skilled resources, multiple software licenses, maintenance agreements, and support agreements that come bundled with disparate systems. Such a move attracts greater cost savings, whether it is in the form of the system itself or the resources required to operate it.
5. More Effective Communication and Collaboration
By consolidating insurance systems, insurers weave together various departments, teams, and individuals to form a pan-organizational fabric. It even does the same to data sources and processors in the case of automated systems. Once everyone (or everything) is on the same page, it is easier for them to share data, communicate ideas, exchange knowledge, and work collaboratively toward a common goal. The resulting cross-functional action that rests on the very foundations of open and intentional communication will offer a newfound thrust to company-wide progress and accelerate innovation and efficiency.
6. Increased Business Scalability and Flexibility
Consolidated insurance systems lend a high degree of business scalability and flexibility. Such qualities make the insurance company highly resilient as it can quickly adapt to changing market conditions and ongoing sectoral trends. Investing in a unified platform makes it easier to add or subtract users, teams, and departments without excessive modification, integration, or expenses. Insurers can also make quick changes to their products to reflect the market requirements without disrupting the functions of other departments. All changes can be uniformly affected throughout the organization in just a few clicks. Such dynamism imparts an agile flavor to how insurance businesses operate, pivot, and scale in response to external or internal stimuli.
7. Better Adherence to Legal and Regulatory Compliance
As mentioned, insurance is a highly regulated industry. As a result, insurance companies have to adhere to multiple prevailing legal and regulatory norms, whether they agree with them or not. System consolidation can help in this regard as it offers a high-level view of all the underlying operations. The management can keep a watchful eye on all processes to maintain thorough compliance, conduct audits or build reports, and reduce the possibility of errors or omissions. This proactive risk management strategy can protect the company's reputation and protect it from unwarranted litigious activities.
8. Path to Being Future-Ready And Continuous Growth
Businesses that aim to improve continuously register continuous growth. It is possible to chart this path of continuous development and improvement through system consolidation. It is not just the unification of data but also what insurers manage to extract from it that makes a world of difference in the outcomes. Most consolidated system solutions come equipped with cutting-edge technologies like artificial intelligence (AI), machine learning (ML), Big Data, robotic process automation (RPA), etc. to improve and innovate existing processes. Apart from optimizing processes, it can help insurance companies stand out from their competitors by making their processes future-ready underpinned by a more transparent, agile and flexible system.
Insurance System Consolidation: Seizing the Opportunity
Rather than viewing system consolidation in the insurance industry as a challenge, companies must see it as an opportunity to leave behind procedural complexities and inconsistencies. At the same time, they can capitalize on the shift to become more compliant, cohesive, and reliable across all processes. Not to mention that system consolidation can be instrumental in making organizations more customer-friendly and profitable.
With such tangible benefits in the pipeline, insurance companies should make deliberate and persistent efforts to string together all the disparate systems to build a consolidated insurance system to get the best results.
Case in Focus
A multinational insurance organization faced various challenges with its existing home-grown legacy system. Managing various processes on disparate systems was costly, time-consuming, and complex. We collaborated with the insurer to accelerate their modernization journey. Our agile, scalable, and centralized platform enabled easy data access, reduced discrepancies, and elevated efficiency. You can explore the transformation journey in our case study in more detail.