With events like seasonal hurricanes being the norm, the Caribbean is no stranger to disruption – and sometimes even destruction. As such, the Caribbean insurance industry is the lynchpin of the region's economy against the face of natural disasters. Whether it is proactive risk management or post-disaster community rebuilding, insurers act as an anchor during unprecedented times and lend security and stability.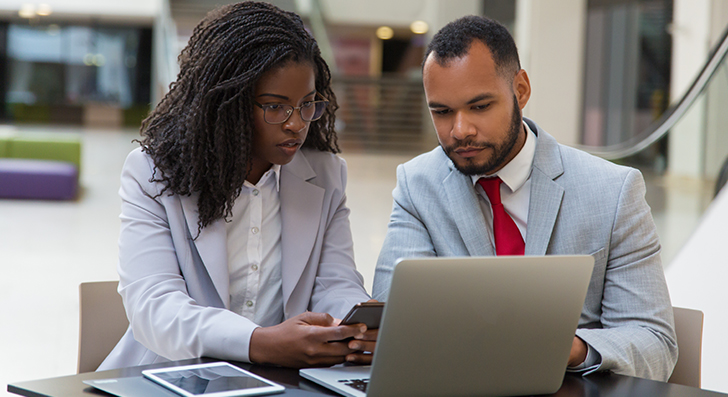 This guide offers actionable insights into how Caribbean insurers can do better while serving their communities.
Top Challenges in the Caribbean Insurance Industry
The Caribbean region is vulnerable to hurricanes, making preparedness a top priority for insurers working in the area. As the threat of hurricanes looms, it is crucial for Caribbean insurers to address the unique challenges and develop effective strategies to mitigate risks and ensure business continuity. Here are the common challenges faced by Caribbean Insurers:
1. Regulatory Environment
Navigating the complex and ever-changing regulatory frameworks is a major challenge for Caribbean insurers. Ensuring regulatory compliance involves staying up-to-date with local, multi-island, regional, and global regulations. Setting up adequate risk management and compliance programs, investing in ongoing training and support for employees, and forging strong relationships with regulatory bodies can help overcome this challenge.
2. Natural Catastrophe Risk
The Caribbean is vulnerable to natural disasters, such as hurricanes, and floods. Insurers must efficiently handle and curb these risks to ensure the sustainability of their operations. Further, hurricane-related losses can massively impact the insurer's loss ratios. Implementing robust catastrophe modeling and risk assessment tools, correct property damage estimation solution, partnering with reinsurers, and promoting risk reduction measures among policyholders are crucial strategies to overcome this challenge. Further, insurers must maintain adequate capital reserves to overcome potential losses.
3. Underinsurance and Low Penetration Rates
Numerous people and companies in the Caribbean have proper insurance coverage due to poor insurance penetration rates. Underinsurance can result in huge economic losses during catastrophic events such as hurricanes. To expand their customer base, insurers must work on raising awareness about the significance of insurance, customizing the policies to meet different needs, and considering new distribution channels.
4. Talent Acquisition and Retention
Hiring and retaining competent employees is critical for every insurance company's success. The Caribbean is experiencing a dearth of skilled insurance talent, which is posing problems for the business. To attract and retain talented employees, insurers should invest in training and development programs, collaborate with institutions of learning, offer attractive compensation packages, and promote a healthy work culture.
5. Regional Risks
Each Caribbean island has its own geographical characteristics and historical patterns of hurricane activity. Insurers must invest in comprehensive risk assessment tools and data analytics to understand the specific risks associated with each location. This knowledge will enable insurers to price policies accurately, manage exposure effectively, and design tailored products that address the needs of the local population. Further, the utilization of InsurTech also helps with post-hurricane property loss estimation.
6. Surge in Claims
Speedy and streamlined claims management is essential during and after a hurricane occurrence. Insurers must have well-defined and tested claims processing workflows in place to handle a potential surge in claims volume. This involves optimizing claims reporting processes, utilizing digital insurance claims management systems, setting up clear communication channels with policyholders, and deploying additional resources to handle claims during peak periods. Accurate and timely claims processing will help insurers improve credibility during a catastrophe.
7. Limited Technology Investment
A lot of the insurers in the Caribbean market still rely on legacy systems, archaic processes and slow workflow to execute their day-to-day operations. While it's imperative for them to consolidate and digitally transform their disparate systems to make their operations more efficient to improve customer experience, lesser investment in the IT infrastructure area limits the success of these planned transformation programs. Therefore, insurers cautiously are concerned with the actual RoI of their transformation programs.
Transform Business Operations and Boost Success
How to Resolve the Challenges?
Though natural disasters can't be controlled, a little preparedness can lessen the impact of disasters. Natives, experts, government bodies, first responders, and volunteers can collectively structure in advance an emergency response system and have a short-term and long-term damage control plan to reduce vulnerability. The short-term measures include monitoring of hazards, prompt forecasting, identifying early signs of impending disaster, evacuation plans, and shelters, specialized networks of responders, and contingency plans in critical sectors.
In long-term planning, insurance is a coping mechanism that has proven successful and treats everybody equally when compensating for losses. It's a huge relief fulfilling financial needs at the time of disaster and insurance can take care of financial resurrection. However, not everyone is eager to be insured. There are many instances in both the private and public sectors where people fall short of insuring themselves even when they have the budget. There is also a group of the underprivileged lot who cannot afford insurance premiums and hence stay uninsured.
Additionally, the Caribbean insurance industry continues to add capacity with new players offering their services online. This has led to price-based competition and motivated insurers to develop new products. Technology advancements such as augmented reality and a suite of emerging digital technologies have shown areas that can create new opportunities for insurers. In all this, insurance industries are struggling to keep pace with the technological evolution, investment in digital platforms, and the consequence of natural calamities. Today, investment in technology platforms has become essential to enhance operational efficiency, facilitate end-to-end management, and reduce risk exposures. InsureEdge is a scalable technology platform designed to help Insurers achieve maximum benefits through its comprehensive modules covering policy administration, claims processing, reinsurance, dashboards, statutory reporting, business management, and more. InsureEdge has the industry's most comprehensive and flexible insurance processing functions for multiple lines of businesses, including P&C Insurance, Life Insurance, and General Insurance.
The Role of InsureEdge
InsureEdge can help Caribbean insurers in several ways, such as:
Organize your business and minimize disruptions by automating and integrating various business functions seamlessly.
Make informed decisions regarding risk exposure, resource allocation, and claims management based on extensive reporting and elaborate views of your business on mobile-friendly Dashboards.
Empower your customers to self-service their policies over the web and mobile or resolve their queries over chat with customer reps.
Quickly implement in a simplified 4-stage implementation process to enhance operations and serve policyholders effectively during catastrophic events.
Cross-sell your services and increase your retained revenues with integrated CRM, Agency, and Customer Portals.
Take advantage of technology to improve the customer journey, even amidst disruptions, ultimately leading to business growth.
Conclusion
As the Caribbean gears up for the next round of hurricane cycles, it becomes imperative for insurers to adopt a proactive mindset than act reactively or remain passive.
Measures like gaining a cross-sectional understanding of regional risks, strengthening natural disaster response, making claims management frictionless, strengthening business continuity, educating and empowering stakeholders, engaging public-private members, and incorporating technology to risk mitigation and early warning systems can help insurers stay a step ahead.
Addressing risks and challenges associated with natural disasters will minimize insurance liabilities, offer a pleasant policyholder experience, and enable communities to bounce back from the aftermath of a catastrophe.
Case in Focus
A leading insurance adjusting firm faced challenges with inaccurate loss estimation reports and claims estimation data. The firm desired to align operations and boost efficiency while saving time and money. We helped them leverage advanced tools and technologies to automate claim-related activities and develop a neural network AI model for image processing. The streamlined process ensured error-free claims and improved overall operational efficiency. Discover the full details of this success story in the case study.