In the previous blog, we discussed the top insurance industry trends. In this post, we will go through one such leading insurance technology trend: embedded insurance.
Emerging technologies, increasing, and ever-changing customer needs are redefining how the insurance industry works. As such, one of the most noteworthy changes is the transition to embedded insurance, wherein policies are sold at the point of sale (POS), usually as part of a larger purchase. As modern-day customer value convenience and accessibility, the need for embedded insurance in the life insurance industry is at an all-time high. In this blog, we will discuss what embedded insurance is and how it is impacting the life insurance industry.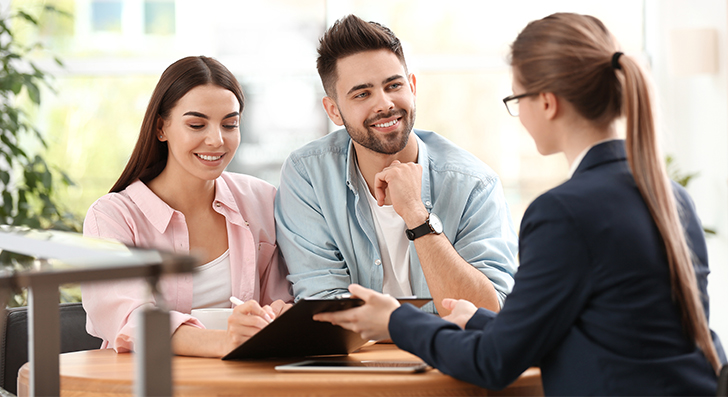 Embedded Insurance – A Revenue Growth Driver
Embedded insurance is a kind of integration of insurance coverage or protection into other products or services. It brings the coverage or protection as an add-on product directly to the customer at the point of sale.
For example, embedded insurance may feature when a life insurance policy may be bundled along with an application for a loan or mortgage. Similarly, when you may even be offered an auto insurance policy upon the purchase of a vehicle. You may have even seen the option from travel aggregators to insure one's trip and belongings while finalizing a booking.
Using such strategies, embedded insurance offsets the lengthy procedural formalities, paperwork, and decision-making process that precedes the purchase of traditional insurance policies. Such convenience makes insurance seamless and accessible to all.
Understanding the Factors Behind Growing Popularity of Embedded Insurance
Convenience and accessibility are just the tip of the iceberg making a case for embedded insurance. Here is a deeper look at what drives the popularity of embedded insurance.
Embedded insurance incorporates customer-friendliness by making the customer experience frictionless. They can purchase policies at the point of sale rather than going through an arduous separate purchase cycle.
Insurers can leverage embedded insurance to enjoy lower distribution costs and other sales, marketing, administration, and underwriting cost overheads. They can streamline the processes using a life insurance solution.
Embedded insurance also works out to be more cost-efficient than traditional insurance policies. This happens as insurers benefit from economies of scale and lower customer acquisition costs, which offers them room to offer competitive policy pricing and increase revenue potential.
Embedded insurance addresses the issue of underinsurance by making it affordable to all. At the same time, it eliminates barriers to entry and expands coverage to a wider audience that may otherwise skip the process of getting a life insurance policy entirely.
Insurers can use embedded insurance as a customer retention strategy as the bundling of insurance with the product or service ensures that the policyholder may return to enjoy the same degree of convenience.
In short, embedded insurance is perfectly aligned with the needs of a restless and tech-savvy younger generation that prioritizes customer experiences. Plus, it benefits insurers by improving profit margins and customer lifetime value. Most importantly, it connects the underinsured with the world of insurance without any significant upfront capital investment or downtime until a breakeven point. As a result, embedded insurance is fairly popular and finds itself at a vantage point in shaping the future of insurance.
Stay Ahead of the Curve With Our Innovative Solutions
Embedded Insurance in the Real World: Confronting the Challenges Head-On
While embedded insurance promises potential, it is also plagued with its fair share of challenges. Here are a few things that life insurers must bear in mind while exploring the viability of embedded insurance:
A lack of awareness is one of the most stifling issues with embedded insurance. Even if the customer opts for insurance during their purchase, they may be unaware of its implications, terms and conditions, and worth. As such, they will be unable to enjoy the benefits associated with such an insurance policy.
Data privacy and its surrounding regulations will continue to remain a pain point while implementing embedded insurance. Insurers will now have a wealth of policyholder data trickling in from new sources. As a result, they will have to be sufficiently prepared to ensure data security.
Apart from data privacy and security, the seamless distribution of data also presents the issue of data siloes. Insurers will have to work toward centralizing data so that it remains consistent, accurate, and up-to-date at all times.
Since the insurance policy is sold as a component of the purchase, there is limited scope for customizing the products as per the buyer's requirements. This lack of personalization can be a put-off for some as they might not find it worth the surcharge.
Future-Proofing with Embedded Insurance: Paving the Road
Even though embedded insurance comes with some challenges, they are surmountable (and even universal) to some extent. Moreover, the advantages greatly outweigh such obstacles, making embedded insurance a lucrative opportunity for life insurance providers. The ability to break into the market for the underinsured and enhance customer experience through convenience and accessibility make embedded insurance a prime pick for life insurers that aspire to remain competitive.
In summary, the pay-off of embedded life insurance is rather handsome and insurers should not shy away from giving it a whirl.
Case in Focus
A leading life insurer was struggling to gain and maintain a competitive edge using disparate legacy systems. We helped them modernize their technology infrastructure, migrate to the cloud, and implement advanced analytics. As a result, the life insurance provider could improve customer service, reduce costs, and increase revenue. Read our case study to learn how the life insurer gained an edge over the competition through a unified CX platform.