Pareto's Principle has been a guiding force for major businesses that have managed to "make it big." According to it, 80% of organizational revenue originates from 20% of its customers. While one may dismiss it as a pure deduction or observation that has led to the formulation of this rule of thumb, the fact remains that it costs anywhere between 5x to 25x to acquire a new customer than to retain an existing one.
In simpler words, customer loyalty is an invaluable, compounding resource.
At the same time, it is also a dwindling resource with the customers being spoilt for choices. Against this backdrop, a Customer Relationship Management (CRM) tool emerges as a strategic tool to hedge the odds in one's favor. It becomes even more critical in an industry like insurance, which is gradually moving away from a product-centric mindset to a customer-centric one. If anything, the right CRM system for insurance agents could be the lynchpin for winning customer loyalty and imminent retention.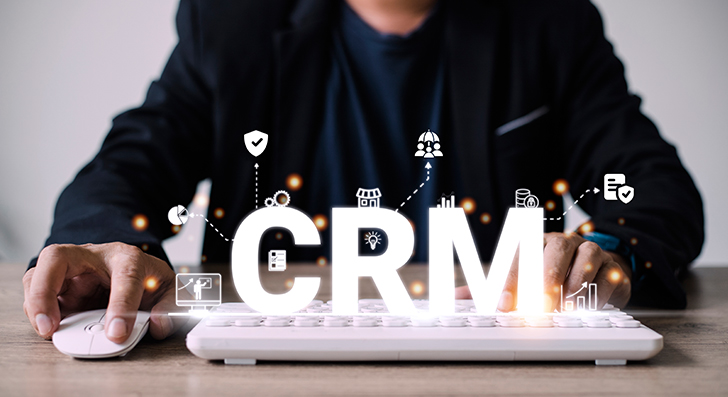 How Insurance Agents Can Leverage CRM to Harness Customer Retention and Loyalty?
Here's a deeper look at how the CRM for insurance agents can attract customer retention and loyalty:
1. Tailored Interactions
Personalization is key to retaining customers, driving engagement, building trust, and staying relevant. With 71 percent of customers expecting companies to deliver personalized interactions, it becomes imperative for insurers to offer hyper-relevant communications to customers.
As such, CRM software for insurance companies emerges as a powerful tool for personalized interactions. It acts as the source of all customer-related information, which allows agents to tailor communications and recommendations to match individualistic needs and expectations.
Such a blend of context, relevance, and personalization makes the customers feel valued, seen and acknowledged. As a result, they would be more likely to stick around with the insurance agency.
Personalization Matters: The Power of Personalization for Customer Loyalty
For 80% of consumers, personalized customer experiences drive brand preference.
Personalization tops other customer requirements like pricing, consistency, speed, and convenience.
About 7 out of 10 customers will stop using a brand if the experience lacks personalization.
Companies offering personalization attract 40% more revenue and enjoy accelerated growth.
2. Proactive Communication
Modern insurance CRM solutions can automate various administrative tasks such as sending confirmation emails, setting up premium payment reminders, reviewing claims-related documents, etc. Agents can thereby use the saved time to improve customer service delivery and focus on lending a humane touch to the company while being relieved of routine and mundane tasks. Once they get into the driver's seat, they can actively steer meaningful and value-loaded conversations rather than relying on reactive or passive communication. The resulting proactive approach will allow them to anticipate and address issues even before they pose as hindrances. By eliminating all the roadblocks and friction in the customer journey, they can transform policyholders' experience to drive trust and loyalty.
3. Data Analytics
Data analytics is a smart complement to insurance CRM software. It makes the CRM software for insurance companies more capable by basing all insurance-related decisions on powerful customer data. By assessing historical information, insurance CRM solutions can detect hidden trends and patterns. For instance, frequent raising of claims could indicate reckless behavior or even the possibility of insurance fraud.
Similarly, data gives insights into customer behaviors, needs, and even pain points. For example, claims settlement timeline data could point towards procedural inefficiency, which can correlate with poor customer experiences. Such findings can trigger innovation or personalization of products and services to serve the customers better. Data-driven analytics in the insurance industry can also be used to detect changes in customer behaviors and preferences, which can be instrumental in detecting instances of fraud or adapting to changing customer needs. Such close coupling with the customer can foster an ecosystem of trust and loyalty.
4. Cross-Selling and Upselling
Cross-selling and upselling are largely viewed as strategies to fatten profit margins. However, when done right, they can enrich the customer experience and even cultivate customer loyalty!
For starters, one can argue that cross-selling and upselling can only be successful if such recommendations are in tune with the customer's requirements. We've already seen how CRM for insurance agents lends the flavor of personalization to improve its chances of success. More importantly, it does so by keeping the customer at the focus of all cross-selling and upselling tactics. For example, insurance agents can tap into customer data to curate insurance product bundles at attractive prices. This custom combination of cost and coverage would encourage policyholders to opt for the recommended product. Once the customer views the value proposition of what's being offered, they are more likely to trust insurers and reward them with loyalty.
Accelerate Sales Revenue With the Right CRM for Insurance Companies
5. Retention and Loyalty Metrics
We've already talked about how CRM for insurance agents can make processes more data-centric. Since insurers already have such a wealth of data at hand, why not use it to measure customer retention and loyalty? To begin with, CRM software for insurance companies is a powerhouse of historical data and feedback to indicate customer perception and sentiment. Such information can then be translated into corresponding metrics like Customer Satisfaction (CSAT) score, Customer Lifetime Value (CLV), Retention Rate, Churn Rate, Insurance Renewal Ratio, etc. This would be the starting point for measuring customer retention and loyalty. CRMs can hold such values, set benchmarks or goals, and track performance to visualize the effect of various strategies in promoting loyalty.
In Conclusion
Customer-led growth is instrumental in cementing the success of an insurance company. However, they will have to rely on the right set of tools to attain such growth, starting with a CRM platform. Given the deep and lasting impact of insurance CRM solutions in creating an environment of trust and loyalty, it would be safe to state that they lay the foundation of a successful and sustainable insurance business. As such, companies that wish to start on the right foot must resort to CRM insurance services.
Case in Focus
A leading financial services provider across 18 countries, faced challenges with disconnected legacy systems, high IT costs, and poor customer experience. We implemented a scalable, unified customer platform, InsuranceNXT, creating a common database repository for customer data. We also integrated a payment gateway and conducted robust marketing efforts, resulting in a successful solution that addressed the client's challenges. For more information, refer to the detailed case study.