The insurance sector is a late bloomer when it comes to the adoption of cutting-edge technologies. Until the digital revolution picked pace, the Insurance sector was content with its legacy models. However, with the rapid proliferation of the new-age technologies such as Artificial Intelligence (AI) and the Internet of Things (IoT), the industrial landscape is evolving and the incumbents are making strategies to enable the digital transformation of their firms. The adoption of any new insurance technology should be a top-down exercise and C-suite must lead the effort. From gauging penetration of the new age insurance tech solutions vis-a-vis change in consumer behavior, the CIO needs to run the show and usher the era of digital transformation in the organization.
5 Latest Trends in Insurance Technology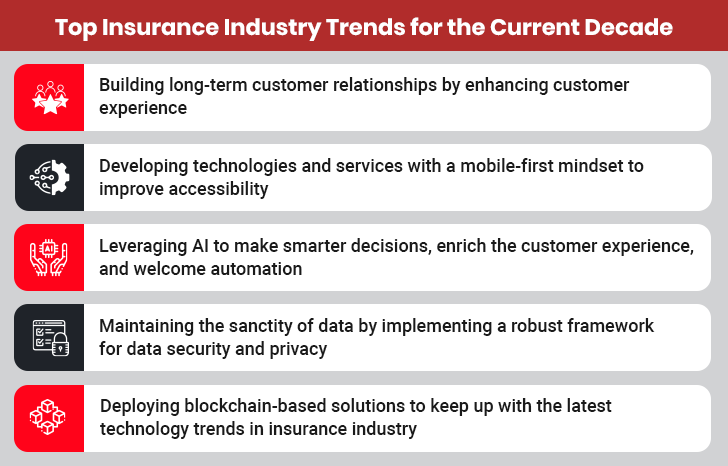 Here are 5 ways through which CIOs can harness new technology in insurance industry to reinvigorate their organization digital strategies while driving customer acquisition:
1. Tap the CX Opportunity
Non-life insurance buyers are usually excluded from the customer nurturing programs. Unlike buyers of life insurance products, they are brought into the sales cycle only at the time of renewal. In this era of digitalization, conducting extensive research on the internet to gauge an insurer's capability on parameters such as price and claim settlement before renewing their insurance is one of the most defining digital trends in insurance industry. If there are any contradictions on the internet, they are unlikely to be renewed.
Therefore, the right strategy for non-life insurers is knowing the customers holistically and crafting the products and services to match their expectations and needs on digital platforms as well. Their marketing strategies should position their value proposition appropriately to the tech-savvy audience as well.
As per a survey by PwC, half of the participants are ready to share their additional personal and lifestyle information for seeking a more suitable deal. As a result, deploying Marketing Automation and CRM software, AI-powered product suggestions, along with Ad/MarTech tools by leveraging the capabilities of insurance technology companies can help in forging everlasting customer relationships while fostering customer loyalty.
It is the CIO's responsibility to lead the organization with a technology-first vision, foreseeing insurance technology trends, and encouraging adoption of new tools. CIOs must ensure that all their customer-facing processes are updated with new insurance technology to drive customer retention and attract tech-savvy prospects.
2. Make Mobile Apps Future-ready
With Mobile Apps making it easier to access customer location and vital data, pitching customized premiums has become easier. Simultaneously, on-the-field interactions have become more efficient with Relationship Managers (RMs) offering better clarity into the product's features through tablets.
Nevertheless, in 2021, it is not about just being mobile. It is about rich features, engaging UI, and hyper-personalized experiences. Prospective buyers are short on time while searching for the desired product in the portfolio, they want recommendations auto-populated with easy access to human interaction through chat or call.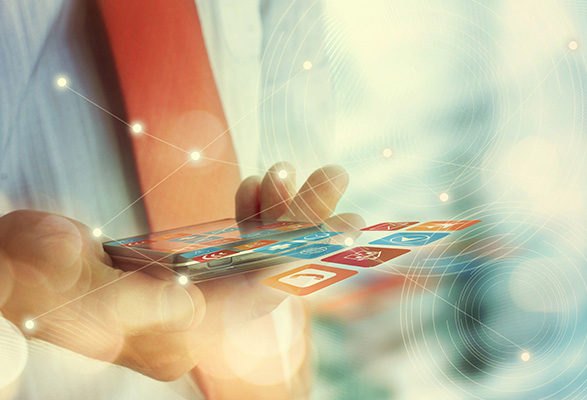 For a CIO, it is important to oversee the performance of the app on parameters such as user engagement, data security, cross-device compatibility, and conversion. In the future, apps will be the single point of contact with your prospects and the entire transaction from purchase to claim settlement would be done through the app itself. Hence, CIOs should lead mobile strategies with the vision of an app-exclusive future.
3. Embrace AI
Artificial Intelligence is shaping one of the most critical insurance industry trends. As per a study by McKinsey, by 2030, Artificial Intelligence will overhaul all aspects of the insurance industry. With the advent of intelligent machines, bio-sensors, and deep-learning algorithms in ordinary objects; the Insurance sector is bound for a major shift from 'pay for damage' to 'prevent damage'. While this shift in the landscape might seem slow and happen in the background, the simultaneous emergence of IoT and AI in public space will make the contemporary way of claim processing obsolete. As a result, CIOs must make strategies and adopt the recent trends in insurance sector to prepare the organization for the proliferation of data from connected devices.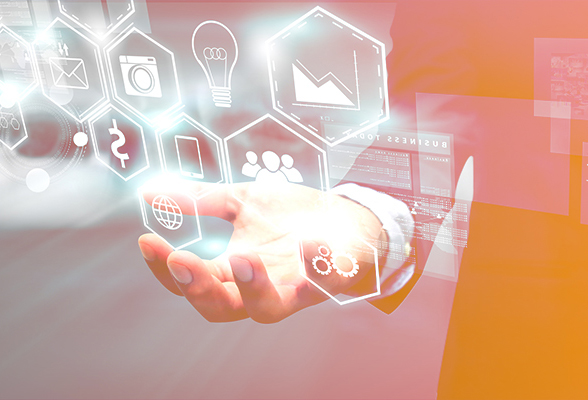 Few questions that CIOs need to lead the organization to find answers to are as follows:
Is your workforce ready for upskilling?
Is your organization financially ready to adopt cognitive insurance technology?
How will risk be defined in the age of wearables?
4. Keep the Data Secure
Insurance Carriers have access to highly-sensitive customer information, making them prone to cyber-attacks. The stakes are even higher because the industry traditionally runs on trust. Each technology update involves migration to a newer platform and business-unit-wide learning, exposing information to potential threats. Even a short-term attack, where attackers compromise a single system can detrimentally impact the brand reputation and increase customer attrition. While data-security measures such as Intrusion Detection Systems and Intrusion Prevention Systems are evolving, attackers are also honing their skills. To keep a step ahead, preemptive measures such as periodic security audits, contingency plans to mitigate risk, and security upskilling are required.
CIOs need to allocate adequate resources to keep data secure, impede breaches, and maintain a strong accountability system for robust security. To attract new customers, the promise of data security is probably the most understated offering with far-reaching repercussions.
5. Brace for Blockchain Disruption
The Insurance Sector is an easy target for tech-savvy fraudsters. With the main premise of fraud detection and risk prevention, Blockchain technology is the natural candidate for deployment in the Insurance industry. Issuance of Insurance policies through smart contracts and encryption of medical records will make the operations secure and efficient, apart from bringing transparency between insurers and reinsurers.
Blockchain Insurance Industry Initiative (B3i), the collaboration of global insurers and reinsurers, has the likes of Allianz as its stakeholder and is involved in building Blockchain apps for the industry. When bigger players adopt Blockchain in their mainstream operations, it is imperative for medium and small players to follow the technology trends in the insurance industry. CIOs should keep a tab on Blockchain penetration, as it is likely to disrupt the Insurance landscape soon.
The above latest trends in insurance industry are being constantly adopted across the globe to improve services and streamline businesses. By partnering with the insurtech companies, insurers stay updated with the latest trends in insurance technology. These advanced insurance tech solutions are beneficial for both the insurer and their customers. And more importantly, can reduce operational costs by preventing fraud and automating servicing, thereby giving more time to insurance agents to acquire and maintain business.
Dynamically Grow with the Latest Insurance Technology Solution