As attractive as a digital-first strategy may appear with its abundance of advantages (think higher efficiency, greater profit margins, customer retention, etc.), embracing it wholeheartedly can be a challenge – even to seasoned professionals. After all, it is an ambitious goal that requires thorough commitment and end-to-end buy-in calling for active participation from all stakeholders. Clearly, it is a job that requires unwavering focus and commitment. Once you have set foot in this territory, another major task involved is anticipating the potential challenges so that you can introduce safety measures that mitigate the impact and ease the implementation of a digital-first strategy.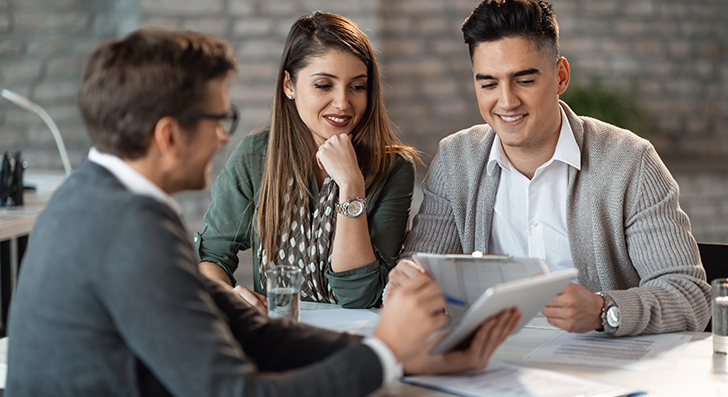 Common Challenges in Implementing a Digital-First Strategy
The following are a few challenges that life insurers can face while adopting a digital-first strategy.

1. System Modernization
Insurance is not an industry that is often associated with innovation, be it products or services. It has followed the same well-beaten processes and relied on outdated systems without feeling the need to upgrade. As such, the problem arises when one has to make a case for modernizing legacy systems and processes. Most life insurers will find it tough to convince that a digital-first strategy will cause any shockwaves that will transform the industry or the organization as a whole.
However, if you manage to base such a proposal on sound logic and heavily detailed market research or studies then obtaining approval from all the stakeholders will be a walk in the park. Not only that, you can use your findings as a sustained motivator so that everyone works toward this common goal.
2. Stricter Regulations
Insurance is a highly regulated industry. If you have managed to hit the sweet spot of compliance, it can be overwhelming to think that the slightest change can upset this delicate balance and attract fines or penalties. When it comes to embracing a digital-first strategy, it becomes tougher as several systems, workflows, and processes will undergo a massive overhaul, leaving compliance gaps or loopholes. Failing to cement such deficiencies or account for them beforehand can prove to be deadly for businesses operating in such a sensitive sector. In short, you just have to be mindful while making the switch.
Fortunately, compliance is effortless in a digital-first environment, provided that you have invested in tools and platforms that focus on ensuring compliance. Further, a data-driven ecosystem is far more transparent and auditable, which helps maintain compliance in the longer run.
3. Data Privacy and Security
Data privacy and security are two of the most pressing concerns that inhibit businesses to go digital. After all, it makes your organization and confidential data vulnerable in unknown ways. Also, most businesses are not fully equipped to handle customer data safely and securely. The issue gets even more complicated in the case of insurance, which is a data-heavy industry. As such, managing high volumes of data while maintaining its sanctity is almost impossible! Such fears and worries are absolutely valid and must carry a significant amount of weight, almost to the extent of being non-negotiable.
However, there is growing consciousness regarding sensitive data handling – both at the consumer level and at the organizational level. As a result, the markets are erupting with modern-day insurance technology solutions that are a digital fortress. These InsurTech solutions are compliant with regulatory guidelines like GDPR and HIPAA so that every data bit is safe and secure.
4. Upfront Capital Investment
Despite its impressive ROI and several non-monetary benefits, the fact remains that the digitization of your insurance business is not cheap. It calls for a massive upfront capital investment, which then takes some time to yield tangible results. Of course, small-scale insurers may not have the kind of budget to commit to the digital transformation process and stick with such investments until they reach success. At the same time, you need skilled talent to complement such digital assets to match resources and capabilities. Moreover, such costs are not just one-time expenses but a component of the ongoing cost of implementation and maintenance.
Against this background, the modular and tiered pricing structure of InsureTech solutions comes as a breath of fresh air. Further, these solutions are mostly self-hosted and self-managed, which cut down running costs considerably. Most importantly, they allow users to pick the features and functionalities as per their preference and priority so that they can fast-track the time to value.
5. Organizational Resistance
The introduction of any kind of technology is often met with organizational resistance. After all, a digital-first strategy may have cost-saving benefits that come with the decoupling of business performance from the human resource or talent available. Such a move also causes the demoralization of the remaining workforce as they fear being axed. The resulting fearful environment can dampen productivity and put a spoke in the organizational wheel.
As overwhelming as this prospect may appear, there is a way to obtain workforce approval on turning digital-first. It all starts with educating the employee and making them realize how such a decision would benefit them and the business. Sensitizing them and empowering them with knowledge will take away any fear or reticence that may prevent them from embracing the change that comes with a digital-first mindset.
Develop a Digital-First Culture that Aligns with your Business Goals
Concluding Thoughts
While adopting a digital-first strategy may present challenges to life insurers, most of these issues are mere roadblocks or minor inconveniences rather than dead-ends. As a matter of fact, these challenges may be viewed as opportunities to further streamline business operations and functions. We hope that the solutions presented along with every challenge lend insights into how to best approach the problem and come out of it as victors.
Case in Focus
A leading life insurer based in the U.S., Latin America, and the Caribbean region faced the issue of system obsolescence that soiled customer experience. The company got in touch with Damco for a solution to modernize its business and embrace a digital-first culture. Damco made appropriate modifications to the technological landscape to make small but accruing changes to the business functions. This system upgradation was paired with seamless integration with legacy systems to increase the lifecycle of existing solutions that one cannot do away with. The final result was a comprehensive and updated insurance infrastructure that accelerated business growth. You can read all about this journey on our website.