Insurance claims transformation sounds like a rewarding prospect. After all, it promises a bounty of advantages like improved customer experience, higher efficiency, and fatter profit margins. Each of these can put insurers on the map in different ways. However, it can also be a daunting task – an overly ambitious project that can go awry. Fortunately, a little planning and effective management can go a long way in getting a taste of success.
While you cannot plan for every possible exigency, we have compiled a list of five key considerations to bear in mind before digital claims transformation.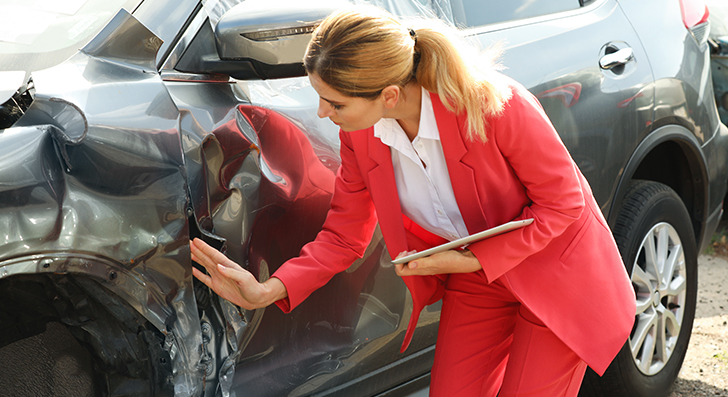 Steps for Claims Process Transformation
Here are some handy tips and tricks to help you transform your insurance claims process:

1. Your Existing Claims Processes
Before taking on any transformational journey, the first step is to understand the starting point so that you can chart your way to the finish line. As such, you will have to gain an overview of the existing insurance claims processes. Conduct a thorough analysis of the claims processes to identify the good, bad, and ugly. Naturally, the objective of claims transformation in insurance is to retain what is working and fix the bottlenecks and pain points. Taking stock of your current situation also helps develop a logical and priority-based roadmap to address the different problems that you may have encountered during your audit.
2. Goals and Objectives
Overcoming challenges in your present claims process is one goal of transforming claims management. However, that is not the whole and sole objective. Businesses may have multiple goals and objectives linked to this expedition – some that may even interlink with others. For instance, your broader objective is to make claims processing easier. The natural sub-divisions of this goal would be to make it easier for policyholders to raise claims and for employees to process claims. In doing so, you might also reach the objective of being more customer-centric and operationally efficient. Accordingly, set the required goals and objectives and work on making them quantifiable and practically realizable.
3. Technology Options
Needless to say, a correct suite of insurance technologies would play an instrumental role in transforming the insurance claims process. It would be the backbone of all your modernization efforts and benefit policyholders, employees, and the organization as a whole. That being said, you will find several InsurTech options in the market, especially considering that it is an up-and-coming segment. With the buffet of options available, settling down on one or making a choice can get tricky. The best way to approach the selection and decision-making process is by accounting for the tools, technologies, and platforms already in use. See how you can expand their scope through integrations. If not, you might consider switching over to a more modular and futuristic solution. Something that overhauls the systems but also centralizes all operations while maintaining agility and scalability.
4. Stakeholder Approval
Whether it is assessing the feasibility of claims processing transformation or implementing change, you will require buy-in from stakeholders at every stage. This means that everyone involved and affected by the change, be it executives, agents, team leaders, employees, or customers, should be kept in the know-how of what they can expect after the transformation. Simply disseminating this information would not suffice, you would also have to capture their feedback and sentiments associated with this move so that you can better align the transformation with the expected outcomes and market demands. Your stakeholders may have a unique take on issues that would otherwise go unnoticed, so involve them in this journey for greater success.
5. A Robust Plan
Everything leading to this point laid the foundation for a practical and comprehensive insurance claims transformation plan. Now is when you put all the data and information together to devise a strategy detailing specifics like the timeline, budget, implementation strategy, etc. You will also have to account for any potential risks, constraints, and roadblocks that may cause you to divert from the plan. Draw up an effective change management strategy so that these variables stay within control and have minimal adverse effects on the transformation process.
Modernize the Claims Process to Unlock your Business' Potential
Latest Trends in Insurance Claims Process Transformation
In addition to accounting for the aforementioned considerations for transforming claims operations, you must also stay apprised of the latest trends surrounding it. After all, they are closely linked to your business goals and decisions. On that note, here are some of the latest trends ruling claims transformation in insurance:
Call for Digitization
If you haven't done it already, then digitization of claims processing should be your number one priority. You must work out a way to digitally transform claims and incorporate the latest touchpoints like mobile applications and even social media. Layer by layer, you must work towards the objective of end-to-end automated and digitalized claims processing to make it seamless.
Crowded Cloud Computing
Cloud technology forms the backbone of agile and scalable digital claims processing infrastructure. It allows insurers to store a wealth of data on the cloud and makes it accessible to all stakeholders after due authorization. It also paves the way for collaborative working between disparate teams.
AI & ML Integration
Artificial Intelligence and Machine Learning are making claims processing smarter. The technology can perform a series of functions – from analyzing claims data to identifying fraudulent claims – to improve efficiency and accuracy in claims-related decision-making.
Advancements in Advanced Analytics
As the name indicates, advanced analytics deep dives into claims-related data to gain useful and actionable insights. It may be available in the form of claims trends and can help detect outliers that indicate the possibility of fraud.
Rise of Digital Assistants
Digital assistants are one way to make claims more customer-friendly and customer-centric. Insurers must leverage virtual assistants, chatbots, and self-help kiosks to make information readily available and accessible to policyholders so that they can enjoy greater transparency.
Conclusion
Transforming claims management operations can be challenging and complex. However, it is well worth the effort and the pay-off is great. You can use the above considerations and market trends as your guide and set yourself up for success. The cycle from reviewing your current claims process to implementing a new one would be smoother and more rewarding. So, put in the time to plan and prepare for this change as you welcome a more effective and efficient claims process that delights, rewards, and benefits everyone involved!
Case in Focus
A rapidly growing insurance company offering multi-line insurance was looking to improve its claim processes. In consultation with Damco, the insurer decided to adopt InsuranceNXT, which offered more visibility into the hits and misses of their claims process. Based on these findings the insurer was successful in reducing fraudulent claim detection time by an impressive 95% and improving overall claims processing. Read in details about this case study on our website.