Salesforce CRM continuously keeps improving and introducing new features and functionalities for its users. Recent years have also seen an increased reliance on organizations on Salesforce Cloud to connect with their employees, streamline sales processes, and synchronize work tasks. With such business critical processes being driven through the Salesforce platform, it's imperative for Salesforce users to make sure the system works at peak performance without disrupting the processes. Thus, the need of using Salesforce support services to promote a seamless CRM experience and to effectively address concerns like downtime and data loss.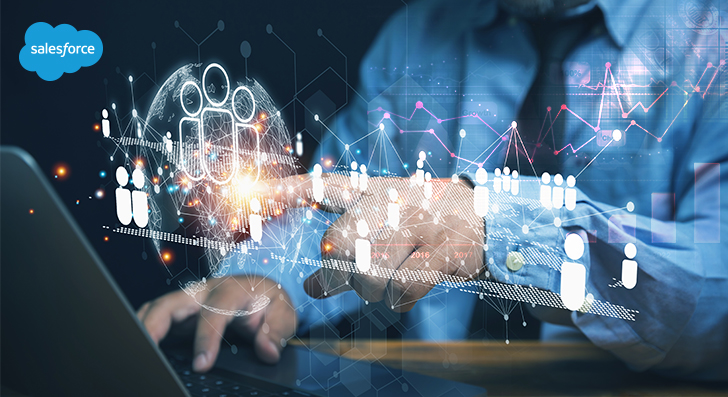 To reap the various advantages of Salesforce, you require dedicated staff members including Salesforce admin to support your team with the CRM. The support plays a key role in configuring Salesforce and meeting your business requirements. Having on-site support is not a feasible option for small to medium-sized businesses due to the already overwhelmed small inhouse technology team. In addition to this, the existing team may not have required knowledge to tackle the complex and critical issues in the Salesforce system. This is where you need to consider outsourcing Salesforce support and maintenance services or Salesforce Managed Services to a third party. This will help you save time and money, free up your technology team's bandwidth to make the most of your CRM.
Advantages of Outsourcing Salesforce Support
More Cost-Effective Solution
Hiring an in-house resource may not be a cost-efficient solution for small or mid-sized businesses. Getting access to that employee for Salesforce support might also turn out to be a time-consuming activity. By outsourcing Salesforce support, businesses with budget constraints can save both money and time. They can reduce their operating costs and won't lose out on their profits. It is always advisable to check the pricing to discover the best Salesforce support package for your business. Plus, training a new in-house team of Salesforce experts can be expensive and time-consuming. Outsourcing eliminates the need for recruitment, training, and retaining specialized professionals, saving you both time and money.
Easy Scalability
Outsourcing your Salesforce maintenance and support allows you to scale your support services team as your business grows during peak season. You can easily ramp up or down the resources and services based on your changing needs, without the hassle of hiring or firing employees. This scalability provides flexibility and cost-efficiency, enabling you to allocate your resources to other business critical or customer facing areas of your business to drive growth further.
On-Demand Salesforce Administrator Services
Salesforce administrative tasks can be quite complicated for those not well-versed in the working of their CRM. With multiple aspects to your business, staying on top of all elements might not be an easy job. Thus, it is important to have a Salesforce administrator by your side. By outsourcing this support, you receive help from a Remote Salesforce Administrator with the following key aspects:
Creating and monitoring different workflow processes and automation
Creating and modifying business dashboards and reports
Updating custom fields and page layouts
Troubleshooting errors and managing all Salesforce users
Reformatting and manipulating data
Salesforce Training For Better Adoption
It is vital for your team to receive the right Salesforce training at the time of Salesforce implementation into your business. This will ensure that your team is qualified to use the new system to boost your business productivity. Salesforce support services help organizations with seamless customization, configuration, integration, implementation, and troubleshooting of various Salesforce platforms.
Access To Technical Experts and Specialized Skills
Even though Salesforce offers ease of usability, various issues can crop up while using the CRM platform. Owing to this, a business requires access to best technical support experts for their software. By outsourcing Salesforce consultancy, your business receives the required support it needs. The technical team with specialized skills will deal with your issues on an immediate basis so that your system functions smoothly at all times. Minor technical issues can lead to major commercial problems. Thus, it is important that such issues are dealt with immediately to avoid any business losses.
Get Expert Assistance for Your Salesforce Challenges
Regular Monitoring of Your System Health
It is not always possible for businesses to have an individual on-site for regular checking and monitoring of the system health of their Salesforce CRM. The individual chosen also might not be a total expert on the system. An outsourced Salesforce support and maintenance team can handle this for you. Salesforce being a cloud-based system can be efficiently monitored away from your office through remote means. Regular monitoring will ensure that the productivity of your business does not get affected owing to any system issues. Any fixes or updates required will be done in real-time.
Access to a Dedicated Skilled Consultant
Outsourcing Salesforce production support and maintenance services helps businesses receive access to the most reliable expertise available. A dedicated consultant is equipped with the required knowledge to derive the maximum benefits from the software. They understand the best practices for Salesforce configuration and know how to use the features of the CRM for business benefit.
Use Salesforce With Best Practices
As Salesforce is a powerful platform, it often becomes challenging for inexperienced administrators to use the CRM system to its utmost potential. Sometimes the system is not set up considering scalability factors and this results in inefficiencies. By outsourcing administration, you make your organization set up for success, regardless of how far along you are in your CRM journey. Even if you feel your platform was set up correctly, an outsourced company can assist you in identifying possible ways to improve your instance and stay updated with the evolving industry standards.
Free up Internal Resources for Other Business Purposes
The needs of your business keep varying throughout the sales seasons. If you discover your internal resources lack time to keep up with the everyday maintenance of Salesforce, the best decision for you to make is to call for reinforcements. Outsourcing Salesforce administration will come in handy for you to meet your CRM support needs for optimum functioning of your business.
Be More Agile with Salesforce Resource
After the implementation of Salesforce, the amount of support needed by the CRM can be quite high. This is because you need to make the transition to Salesforce seamless for your business. Your understanding of Salesforce CRM will improve once the system has been completely set up and started working properly. Owing to this, you might want to scale down your Salesforce support. A reliable Salesforce outsourcing partner will allow you to do this and offer you the flexibility you need to manage the operating costs of your business.
Conclusion
Outsourcing Salesforce support is always a more cost-effective and efficient option for businesses that want to get the most out of their CRM. With the help of the right provider, you get the benefit of a team of experts with the right skills and expertise, faster response times, and access to the latest features and updates. Your outsourcing provider will have a team of specialists working around the clock to address any issues in your CRM as and when they arise. This will be particularly beneficial for businesses that need support outside of their usual business hours or operate in different time zones.