Salesforce is an expansive platform with a range of features and tools. For more than two decades, the platform has been assisting organizations in managing their customer-facing processes such as sales, marketing and customer service. For gaining the maximum benefits from Salesforce, it is vital that organizations across the board utilize the CRM in an optimum manner and at peak performance. The sole implementation of the platform within your organization won't help you make the most of it. You have to ensure that it functions smoothly, is available 24/7, receives regular relevant security and feature upgrades, and carries out integrations. This is where Salesforce Managed Services come into play.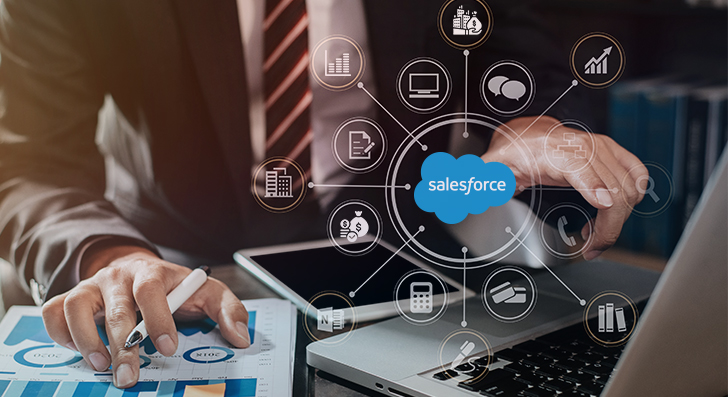 Salesforce Managed Services are proactive maintenance and support services of the Salesforce platform that help an organization in implementing and operating the CRM platform efficiently without causing any disruption to revenue generating critical business processes. Starting from consultation and development to deployment and adoption, the services take all the distinct aspects of the platform into consideration. The Managed Services approach allows your organization to concentrate on its core competencies while your team integrates new business domains and includes intricate processes of business into your operations.
The Approach Followed by Salesforce Managed Service Providers
Let's understand the common Salesforce Managed Services Methodology: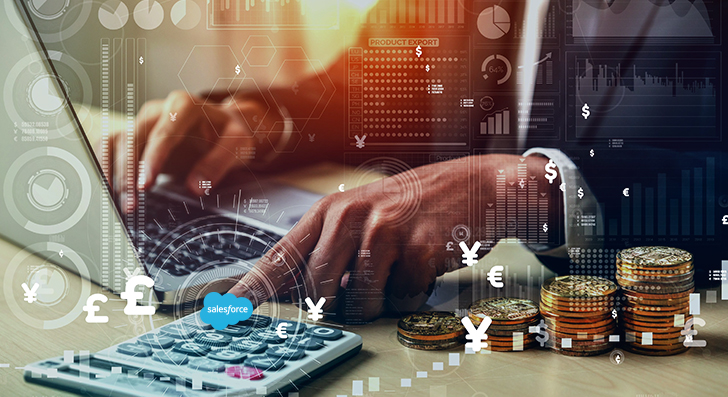 Customized consulting and audit for businesses to help them evaluate the current status of Salesforce instance and recognize any improvement areas.
Devise a practical strategy and implement the appropriate Salesforce cloud solutions depending on the needs and future goals of the business.
Set up enterprise-level capabilities and boost business productivity and efficiency with the help of third-party app integrations with the Salesforce cloud.
Boost collaboration and generate maximum ROI with workflow optimization and implementation of the latest updates in the Salesforce releases.
Offer regular training and support to in-house teams to help them with the business administration.
Set up clear metrics for evaluating business performance across multiple departments by building a proper information architecture.
Benefits of Having The Right Salesforce Managed Service Provider
It is challenging for business managers to manage Salesforce platforms while concentrating on their core business tasks. Similarly, the in-house IT team also faces multiple challenges including bandwidth issues, hiring, training and retaining headaches, limited budget and delays in other IT projects, should they choose to support the Salesforce platform.
Salesforce Managed Service Providers (MSPs) help in solving these problems by providing high quality support and maintenance for Salesforce in a much more cost- effective way. They offer flexible solutions that are in line with recent technological advancements. Managed Services offer solutions across the distinct cloud platforms of Salesforce and deliver top-notch customer experiences.
Providers of Managed Services of Salesforce keep up with the latest updates of Salesforce. They know the platform completely ranging from new features and updates to integrations and bug fixes. The providers make you aware of the critical changes that are needed in your system. Also, when you work with a Managed Services provider, you get a whole team of experts and not just a developer for resolving your Salesforce issues. This proves to be a great advantage when it comes to the implementation, integration, and management of Salesforce.
Things To Look For In A Managed Service Provider
Here are important points you need to consider while choosing the right Salesforce Managed Service Provider for your business:

1. Strong Expertise
Your chosen company should have in-depth experience with Salesforce. This point might seem an obvious one but there are many companies out there that provide Salesforce Managed Services without having good experience with the platform. While choosing your Managed Services Provider, look for a company that has a track record of success. They should be equipped with a team of professionals who can help you in different steps ranging from implementation to optimization.
Usually, the Salesforce gold partners should be the partner of choice as their consultancy can be niche, and their approach is usually agile which is a must-have for many SMBs and customers from mid-market.
2. Diverse Set of Services
Consider a provider that offers a comprehensive set of services like Salesforce implementation, consulting, customization, and support. This way you can make sure that your Salesforce instance is updated at all times and is in compliance with the best practices.
3. Transparent Pricing
Your chosen Salesforce Managed Services (MSP) provider should provide you a clear idea of how much their Salesforce services will cost. This way you can ensure that you get the best value for your money and do not have to deal with any unexpected costs or hidden fees.
4. Solid Support Infrastructure
It is important that your chosen Salesforce professional is able to provide you help when you need it whether via email, phone, or live chat. A reliable Managed Services Provider is clear about their turnaround time and support hours for issues.
5. Customized Services
You need to select a Salesforce provider that is ready to provide you a tailored package suited for your business needs. This will help you ensure that you are getting the most out of your salesforce investment and your sales team has the required support and tools they need to be successful.
6. Flexibility
You chosen Salesforce Managed Services Provider (MSP) should be flexible in their services and willing to change with your business needs. They should be able to adapt to your changing needs, whether scaling back on services or adding new features. By choosing an adaptable provider, you can assure that your Salesforce needs are always taken care of.
In Conclusion
Optimizing the Salesforce platform requires in-depth expertise. This is especially true when a business depends on different features, functionalities, and modules of the platform. This also calls for an approach that uses industry best practices. Salesforce Managed Services provide you with reliability, cost-savings, and on-demand expertise. This allows you to streamline your business and helps your team focus on the core services/products of the business.
Case in Focus:
One Of the Largest US-based Promotional Products Supplier Reduced Its Large Volume of Customer Inquiries Through Salesforce CRM
The client is one of the largest suppliers of promotional products in the world based out of the United States. They were facing problems of inefficient customer query management leading to huge case volume overload and escalations. Damco worked with the client to analyze the problem and proposed a multi-cloud Salesforce solution. Read More