Consideration for customer experience is no longer a nice-to-have feature. It is a non-negotiable expectation from businesses spanning diverse industries and geographies. The same holds true for insurance as well.
Even though insurance has been a customer-facing sector, it has had a reputation for not being the friendliest to its customers. However, as customer expectations have skyrocketed, insurers are feeling the heat to offer rewarding customer experiences to stay afloat and competitive. An empathetic view on this front is all the more crucial in the aftermath of a catastrophe or a disaster, be it anthropogenic or force majeure. Your customers deserve nothing short of sensitive, quick, and efficient handling of claims-related inquiries after a harrowing experience.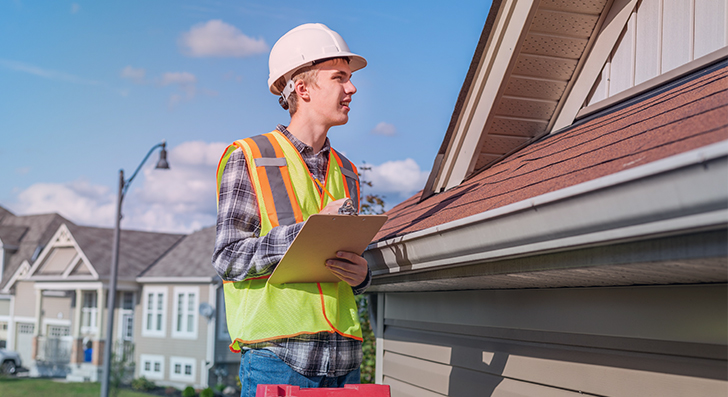 Here's a look at why insurers must honor customer experience, especially after a catastrophe, and how new-age technologies like Artificial Intelligence (AI) and Machine Learning (ML) can contribute to it.
Where Does Customer Experience Feature in the Wake of a Catastrophic Event?
While customer experience should be the focal point year-round, it is even more critical following a catastrophe due to the following reasons:
Upholds Insurer Reputation
Policyholder Retention Uptick
Higher Procedural Efficiency
Greater Regulatory Compliance
1. Upholds Insurer Reputation
There's no sugarcoating the fact that catastrophes leave behind a trail of disaster. The intensity and scale of the events result in widespread human distress. Given this situation, the responsiveness and the assistance offered by insurers in such trying times can make or break their reputation. Insurers who go above and beyond in helping policyholders, or at least handle the matter with care lay the foundation for an untarnishable reputation.
2. Policyholder Retention Uptick
In continuation with the above advantage, having a customer-first mindset that translates into action will earn you customer goodwill. We've already talked briefly about how prompt and helpful assistance can improve brand perception and reputation from a customer standpoint. Such a strong customer-centric foundation paves the way for long-term loyalty. As a result, they are less likely to switch to other insurers and stick around with you.
3. Higher Procedural Efficiency
Every catastrophe is an opportunity for insurers to test out their functioning in times of emergencies. One can even think of catastrophes as litmus tests where you can check the resilience of your business. Typically, the wake of every catastrophe sees a spike in policy claims raised by distressed customers. Your ability to adapt to such situations and offer fair and just settlements while maintaining a human touch is simply a reflection of your business efficiency.
4. Greater Regulatory Compliance
Compliance can never be an afterthought for highly regulated industries like insurance. Businesses have to follow strict timelines to enforce claims processing and settlement. Failure to comply can cause loss of trust, reputational damage, and even hefty fines. This stays true even in the aftermath of a catastrophe. A focus on customer experience can serve a two-fold purpose of keeping customers and regulatory bodies happy.
Transform Property Damage Assessment with AI Precision
How Do AI and ML Improve Customer Experience After a Catastrophe?
Technology is increasingly playing a pivotal role in managing customer expectations. It has brought the insurance sector up to speed with the latest demands of the policyholders and even injected a shot of business elasticity in the mix. The resulting resilience can be instrumental after a catastrophe as businesses remain agile and responsive – an unparalleled advantage in trying times.
Here's taking a look at how AI and ML can improve customer experience, especially after a catastrophe.
I. Remote Property Damage Assessment
Property damage assessment is one of the trickiest tasks to nail in the insurance value chain, and matters turn more complex after a catastrophe. Sending claims adjustors or inspectors on-site can be very risky and not performing the assessment in time can attract penalties as well. Further, the extent of the damage may take some time to reflect, which could introduce errors. With AI and ML in your tech stack, you can set up remote damage assessments that maintain safety throughout.
The data captured thus is not only more accurate but can be used to carry out 3D modeling and in-depth assessment to predict future damage or hidden damage which would otherwise not be accounted for. Most importantly, AI and ML can carry out such a holistic damage assessment in a matter of just a few hours whereas traditional damage assessment can take even weeks. The advantages of remote damage assessment using AI and ML are such that we consider it to be one of the key highlights of emergency response after any catastrophe.
II. Faster and Accurate Data Capturing
We've already alluded to how AI and ML are useful in faster and more accurate data capturing. Let us explore this strategic advantage in greater depth. For starters, AI and ML technologies capture immutable and incontestable data. The process is obviously impervious to fraud and even if someone attempts to tamper with it, such activities will get documented.
Next, damage assessment technologies product such as Xctimate that use AI/ML, be it drones or even mobile apps, can capture large volumes of data and transmit it all to the secure insurance business cloud infrastructure. The immediate delivery of this data offsets any downtime that would have cropped up as the adjustor made their way to the office and submitted their findings. Finally, AI- or ML-powered tools can process these high volumes of data to generate holistic insights in loss estimation reports. These are actionable and data-driven findings that help your employees compute the claim and process the settlement accordingly – all in record time!
AI/ML-ed technology solutions can also validate the loss estimation reports of claims adjusters to identify the errors in minutes. It can help claims adjusters and carriers prepare a fast and accurate loss estimate report which is critical to processing a claim efficiently while reducing the claims handling cost and unnecessary rework at site.
III. Higher Cost Efficiency
Just because a policyholder has faced a catastrophe, it doesn't mean that you have to sow the seeds for another one for your organization! We're talking about cost overheads. Insurers may feel immense pressure while processing claims after a catastrophe and balancing the situation with customer experience. The tight deadlines can also cause the adjustor to gloss over any fraudulent patterns and trends that would have otherwise gotten flagged as risks. Such omissions, even when inadvertent, could lead to disproportionate settlements to appease customers. Alternatively, the overall cost of carrying out traditional damage assessment could creep given the urgency of the matter, and contribute to increased costs. AI and ML bring down operational costs, which allows insurers to stay in the green.
Closing Thoughts
To conclude, AI and ML offer a bouquet of advantages for insurers to streamline and optimize the damage assessment process after a catastrophe and maintain a pleasant customer experience. The blend of responsiveness, swift settlement, greater accuracy, and reduced operational costs cab benefit insurers and policyholders both. Given this background, insurers must prioritize investing in AI/ML tools and technologies to introduce a layer of effectiveness that sticks tenaciously regardless of the conditions.
Case in Focus
A USA-based insurance adjusting firm that offered multi-line products was looking to ramp up customer service to improve customer experience, especially in property damage assessment. Upon consulting Damco, the business realized the value and potential of AI-powered damage assessment tools and technologies that could integrate with their existing tech stack. The introduction of this solution reduced loss estimation inaccuracies, bypassed human errors, cut down redundancy, and performed a 360-degree damage assessment. You can read about this case study to learn more.