On 1st May 2018, we celebrated our 22nd Foundation Day. This was a special day when the entire Damco Family had a chance to reflect on the continuing journey, joy of learning and the giant leaps taken over the years. The celebration started with Lamp Lighting Ceremony, followed by a thought-provoking speech by our CEO –
Mr. Mohit Gupta, who addressed the employees and acknowledged them for their contribution towards the company, sharing his vision and future goals. The day progressed with fun-filled games and activities, which was more about testing how well the employees know about the company, clients, employees, peers, and everything that is a part of Damco. It was plain entertainment watching our friends and colleagues battle it out in the center.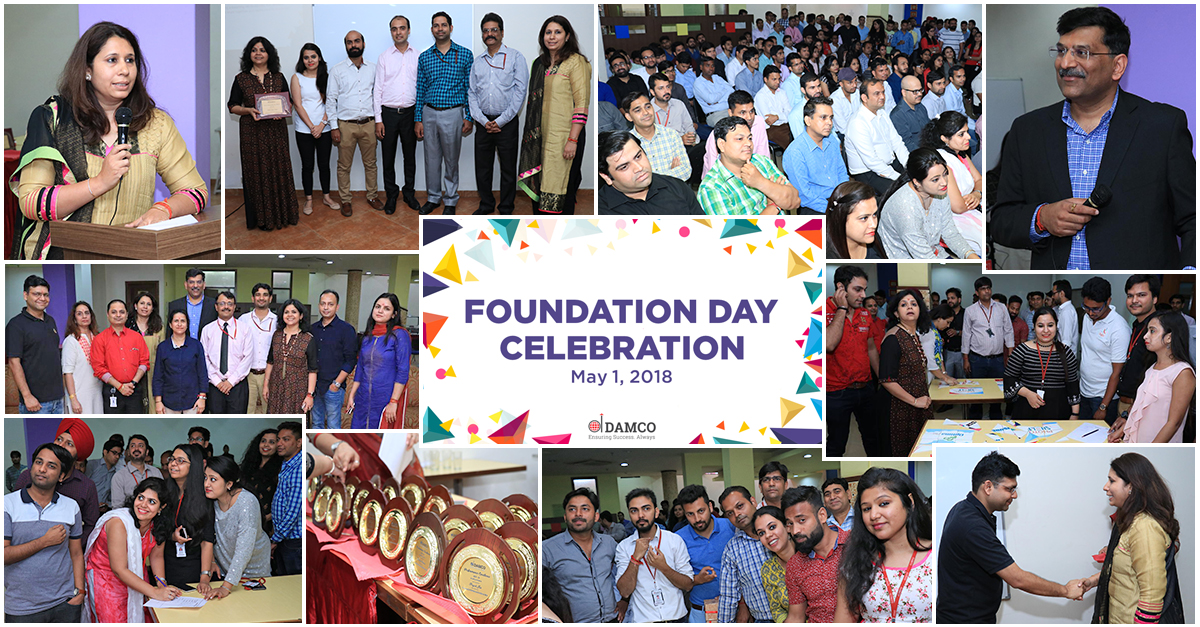 This was followed by the highlight of the event—Damco Award Ceremony—where the employees got awarded for their hard work and contribution to company's success. This year, three special award categories were added— Success Stories of the Year, Growth Person of the Year, and Spotlight of the Year Award which went to India Sales Team, Devansh Bansal, and Richa Pokhriyal respectively. Apart from that 58 other employees were awarded in various categories such as Performance Excellence, Excellence in Customer Satisfaction, Special Contribution in Business Success, and Long Standing Service.

The event concluded with a gala lunch which all of us enjoyed. All in all, it was a great day celebrating the milestones and wonderful accomplishments of the company.
Do check the photos of the event on our Facebook page.