Ambit Finvest Pvt. Ltd., a systemically important Non-Banking Financial Company (NBFC) of Ambit Group, announced the successful implementation of the Salesforce-based Customer Relationship Management (CRM) solution to transform their loan origination and field sales operations.
Efficient loan origination and field sales operations are critical to creating an agile customer experience (CX) for NBFCs. As a commitment to deliver seamless CX, Ambit Finvest wanted to move away from manual and time-consuming physical and paper-based operational activities to a digitally accelerated, accurate, and user-friendly system connected with industry leading credit bureau and loan management systems.
Ambit Finvest chose Damco Solutions to implement a custom Salesforce app-based solution that would help its sales team digitally transform their sales journey from loan request to loan disbursement and post-sanction process. This mobile-ready DSA-focused and geolocation intelligence-based Salesforce solution would help them reduce their effort for document collection and validation, track the status of the loan applications and collections in real-time, and manage their productivity/performance of the entire feet-on-street Sales team.
"Ambit Finvest is committed to understanding the 'super needs' of our clients and creating unparalleled customer-centric and future-ready solutions to surpass their expectations. We are confident that our collaborative partnership with Damco Solutions and Salesforce would streamline and transform the way we create value for our clients,"
Smitesh Shah, EVP & Head Business Technology Transformation, Ambit Finvest Pvt. Ltd.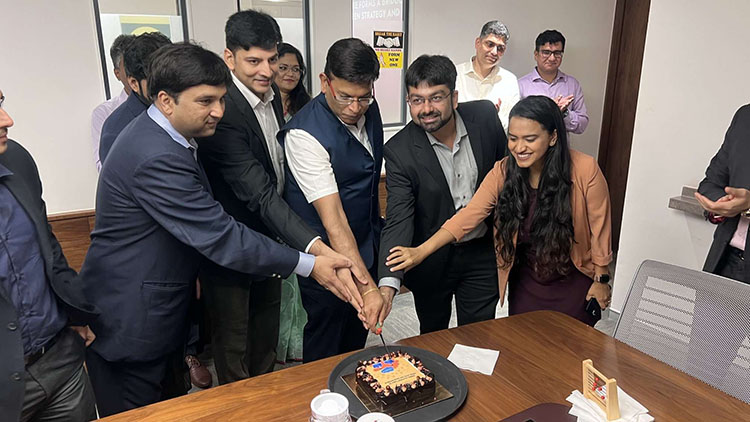 Celebrating Ambit Finvest's Successful Salesforce Implementation – Powered By Damco Solutions. Read the Success Story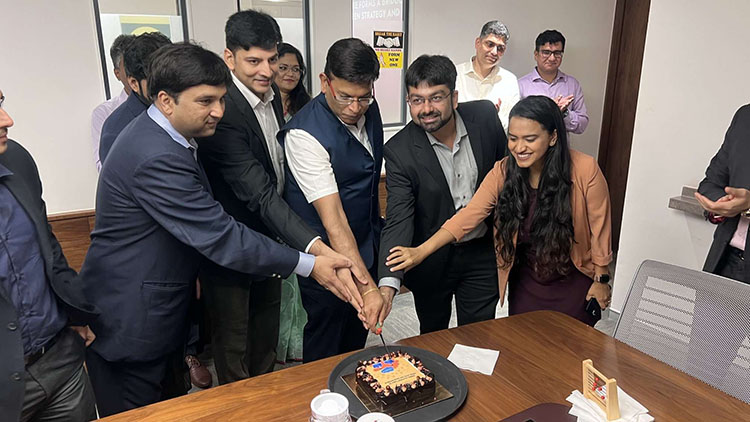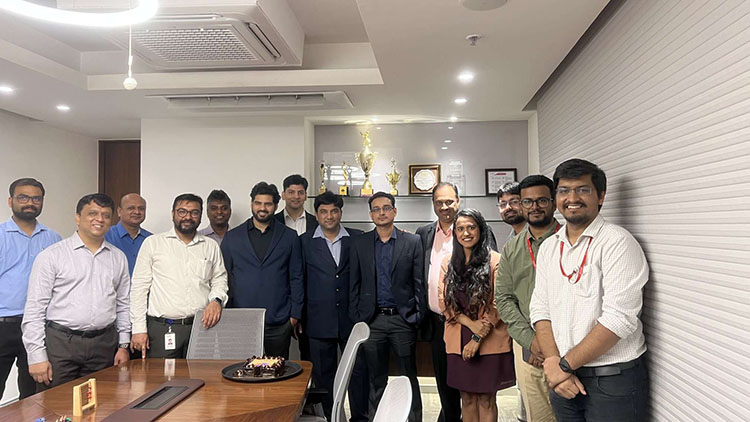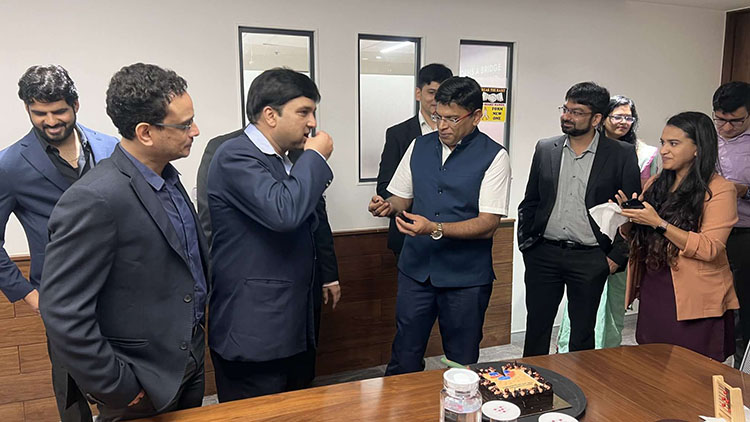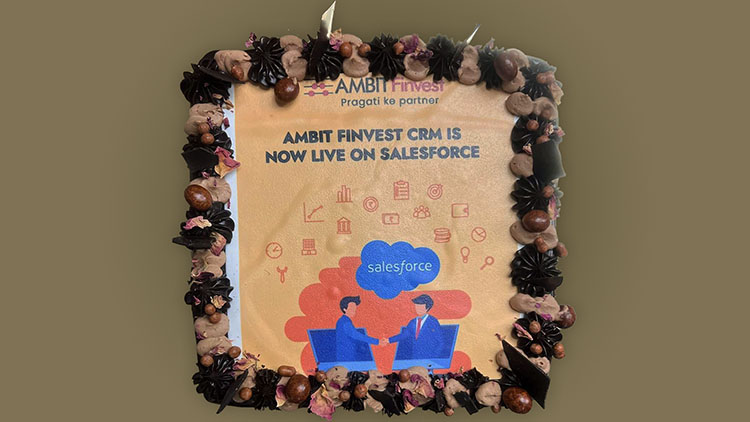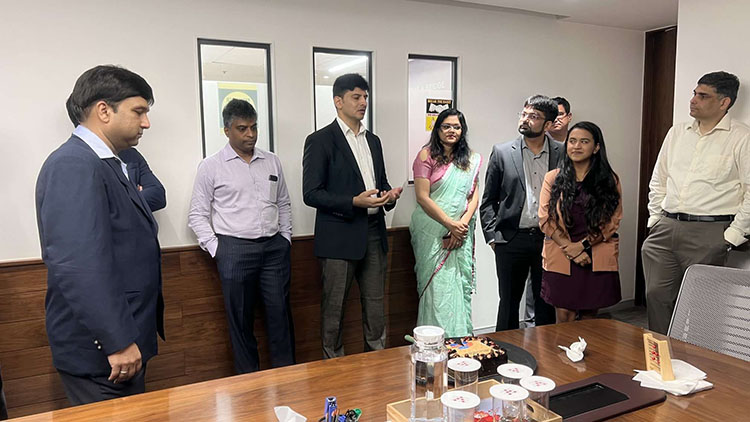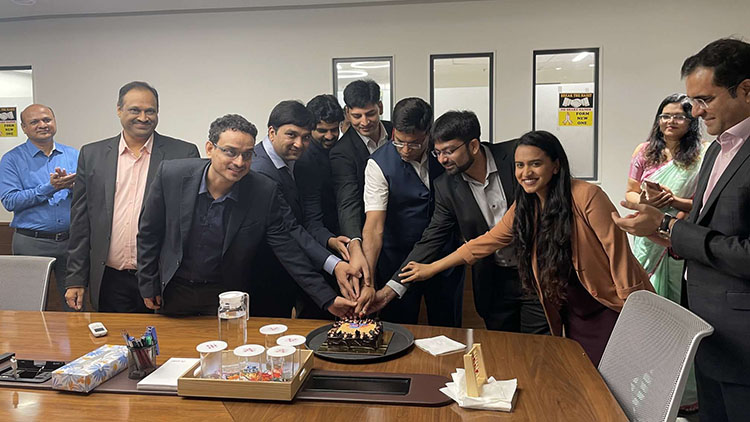 "Salesforce has proven to be a game-changer in Financial Services to drive business growth. We realized Ambit Finvest's grand vision to grow their business with more efficient customer-facing operations, and we're thrilled to support them in their journey. This is a testament to Damco's proven ability and unwavering focus on delivering business value through customized Salesforce-based solutions,"
said Alok Khandelwal, Vice President of Salesforce Practice, Damco Solutions.
Learn How Ambit Benefitted From Salesforce CRM
About Ambit Finvest
Ambit Finvest Pvt. Ltd. is the systemically important Non-Banking Financial Company (NBFC) of Ambit Group, and so far helped 14,000+ clients across Institutions, Corporates, High Networth Individuals, Self-employed Individuals, in realizing the true potential of their businesses and helped them grow to achieve their goals. In the last three years, it has disbursed over ~ INR 2,100 crore worth of loans. It gives loans to SMEs for Expansion of Business, Working Capital Requirements, Capital Expenditure, and Replacement of Assets.
About Damco Group
For more than two decades, Damco Solutions has been a one-stop solution, service, and technology provider for our global clientele comprising SMBs, Fortune-500 companies, and public-sector organizations. As a Salesforce Gold Consulting Partner, we co-create personalized and cost-effective Salesforce CRM solutions to help our clients ensure business growth, improve operational efficiency, build stronger customer relationships and gain competitive advantage.