Propelify Innovation Festival, just like its name, is an event juggernaut where technology players network and brainstorm on possibilities and actions for innovation. Started in 2016, the event has been inspiring the tech and innovation community in New Jersey.
This year, it is obviously different. Instead of a single day event where attendees network over a Ferris wheel and find future collaborators or investors while participating in games, Propelify is going virtual. It will take place over five days – October 5-9, online for four hours a day.
Damco is excited to be a part of this technology gala and looks forward to the collaboration, networking, and consulting opportunities. The theme this year is all about 'Building a Better Future for All' and this is a strategic platform for tech players to pivot each other, pool-in resources and prowess for innovating.
This year the talks and sessions will revolve around five themes, one for each day – Better Together, Better Wellness, Better Planet, Better Connected, and Better Beta. For entrepreneurs, innovators, startups, and established tech-players – Propelify is the place to learn where the industry is headed. Especially, when times have changed and the world looks up to technology solutions to bring back the normalcy that we knew of, the event aims to explore how technology can play a role in the world and how tech-populace can start a dialogue on sustainability, inclusivity, and responsible innovation.
Damco, as an official exhibitor, will be showcasing its repertoire of capabilities in emerging technologies like RPA, AI, Blockchain, and Machine Learning along with its next-gen digital services and comprehensive solutions for offshoring software development. I and Barry Rubin, our Senior Business Development Manager, will be there at the event. We have lined up a couple of webinars and workshops and are excited about live chat sessions.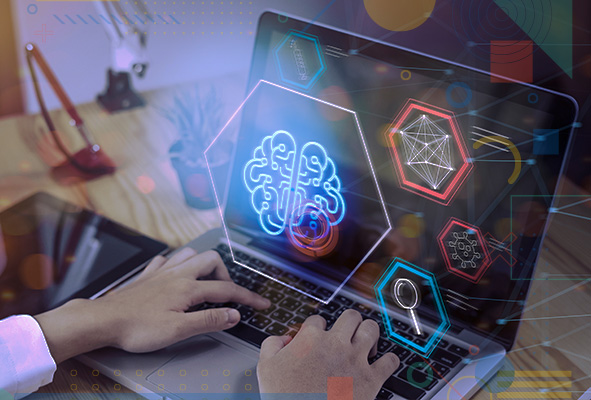 We have worked with several tech luminaries and instigators to turn their ideas and MVPs into enduring products. With a dedicated team providing product-specific planning, agile development, and go-to-market support – we are capable of pivoting startups at every stage be it Seed, Expansion or Scaling. To translate brilliant ideas into products and position brilliant products to the right market, Damco will be putting forth its capabilities in:
Outsourced Software Development: accelerators, frameworks, and resources for product development
Advanced Technology Solutions: development of futuristic products leveraging ML, RPA, Blockchain, etc.
Virtual CTO Advisory: consulting to empower startups with expertise in Technology, IT, and Product Marketing
Growth Hacking: Digital and MarTechservices to drive demand, growth, and reach great heights
Recently, we worked with a few interesting and impactful startups and tech entrepreneurs enabling them to accelerate their product development. Propelify comes at the right time to exhibit what can we do and how we do with our fully operational processes and remotely supporting teams. Also, as the event is online this year – we will be able to connect more people and firms from greater distances.
You can visit Damco's Virtual Booth or schedule an appointment with me (nehap3@damcogroup.com) or Barry Rubin (barryr@damcogroup.com) to see what we are up to and what exciting is happening at Damco. You can also write to us at info@damcogroup.com