According to a report, claims management will shift from 80% traditional and 0% no-touch to 30-40% traditional and 15-20% no-touch by 2030. Such a groundbreaking shift points towards the rising popularity of touchless claims processing or Straight-Through Processing (STP) of claims. This trend comes as no surprise considering that modern-day policyholders want to be in greater control of the quality of service they are getting from their insurers. They no longer prefer to wait around to report a loss or schedule visits with an adjuster to assess the impact or intensity of a loss. They want to be serviced – and they want it fast. Therefore, the insurers need to reimagine their claims and completely transform their operation to become a dynamic, cost-effective, and most importantly efficient system.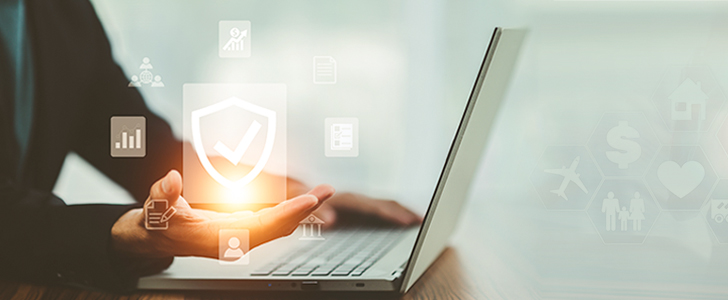 Against such a background, touchless claims processing makes a case for itself. As the name indicates, touchless claims processing is an innovative workflow wherein the claims handling – from the first notice of loss (FNOL) to settlement – is entirely no-touch, that is, having zero human involvement or interference. Touchless claims processing leverages technologies like artificial intelligence (AI) / Machine Learning (ML), big data, data analytics, remote sensors, etc., as well as smartphones and mobile apps to transfer the benefits or covered sum of an insurance policy straight into the hands of the policyholder based on the business rule engines. Therefore, this process is also known as Straight-through processing of claims. The resulting digital ecosystem is used for claims reporting, capturing loss information, raising invoices, running system audits, and communicating between customers and insurers. Here's taking a look at why insurers should embrace touchless claims processing starting 2023 and beyond.
How Can Touchless Claims Processing Benefit Insurers?
Naturally, the first question to come to mind of any insurer when considering a business disruption, especially a digital one pertaining to insurance claims management, is "what's in it for me?"
Well, allow us to break it down for you. The advantages of touchless claims processing can be summarized in the following points:
Customers crave on-demand services. As such, touchless claims processing can be a great way to meet such a demand and extend self-servicing options Insurance companies can cut down on operational costs, especially for expenses relating to printing, mailing, and managing paperwork and more importantly manual intervention
The claims processing cycle goes from 10-15 days with an average of 3-4 touches to 2-3 days with 1 or fewer touches
The imminent reduction in turnaround times also sets the stage for greater customer satisfaction and higher NPS score that enriches the customer experience
The infusion of technology, automation, and a data-based approach to claims management will make the process more streamlined and accurate
In addition to mitigating losses arising out of inaccuracies or human error, touchless claims processing also reduces the loss adjustment expense (LAE) and loss ratios
It increases employee satisfaction as the staff can deliver more value to the customer and faster results at work without experiencing any duress
The organizational performance is delinked from the number of employees (or any other resources) available, which makes companies more scalable
By sparing your human resources from the mundanity of regular claims-related tasks, you can reallocate them to more complex roles which can accelerate revenues further
The Road to Touchless Claims Processing: How to Practically Enable Touchless Claims Processing
The application of touchless claims processing can be categorized into three parts, namely, pre-claims, claims, and settlement. We take a look at each of these separately to elaborate on how or where one can inject touchless claims processing:

Pre-Claims
Pre-inspection: AI/ML analysis of images and videos of the insured property to capture the extent of the damages
Underwriting: Instant underwriting review and approval based on inputs from AI
Risk monitoring: Tracking insured property in real-time using telematics, remote sensors, and mobile apps
Risk management: Real-time alerts recommending interventions to prevent events while also rewarding cautious or responsible behavior
Customer service: Handling customer queries using natural language chatbots or escalating complex issues to human agents
Claims
First Notice of Loss: Flagging FNOL either through telematics or sensors or allowing policyholders to register FNOL using apps
Total loss assessment: Policyholders can submit images or videos of the property that allow an AI-backed engine to assess the extent of the damage and recommend repair or declare a total loss
Repair estimates: AI technology can identify the impact and severity of damage and compute an itemized repair estimate
Settlement
Claim review: Automated retrieval and analysis of police reports, customer documentation, and sensor data
Payment: Algorithmic approval with automatic and instant electronic payment directly to the policyholder's bank account
Salvage assignment: Direct customers to the closest salvage yard
Fraud prevention: AI can detect fraudulent claims based on images/videos and even customer history and/or behavior
Touching Up on Touchless Claims Processing: What Lays Ahead
Insurance giant Allianz predicted that by 2023, half of all consumer interactions will be handled by automated processes in order to reduce cost and increase efficiency. While this may sound like an obvious benefit for consumers, it also presents opportunities for insurers who want to stay competitive in a rapidly changing industry landscape. Plus, we have already gone over the specific benefits of touchless claims processing.
Kickstart your Journey to More Efficient, Accurate, and Cost-Effective Claims
Touchless claims processing has become so popular that many companies are already incorporating these technologies into their practices today. Others have already begun investing in them as part of their long-term strategy plan (LTP). Since it is clearly evident that touchless processing is the future of claims management, you would need a reliable insurance technology partner to navigate these uncharted waters. Fortunately, help is right around the corner. Get in touch with the experts at Damco and kickstart your journey toward touchless claims processing!