Client Profile
The client is a leading US-based distributor of Financial Services, providing securities, and wealth management services. They provide personalized services to their customers for Investment in varied financial instruments such as stocks, bonds and mutual funds; Insurance and Annuities.
The Client's Asset Management Process has over 10+ High net worth (HNW) portfolios and 30+ industrial accounts. They have in-house research and data analytics units to manage their processes and diverse customer base.
The Challenge
Simultaneously, they were also not getting any predictive and prescriptive analytics on areas like 'which customers are most likely to increase the AUM (Assets Under Management)', 'suggestions that could assist in delivering personalized recommendations to the customers etc. As a result, there is a drastic increase in customer churn and a sharp decline in customer acquisition numbers.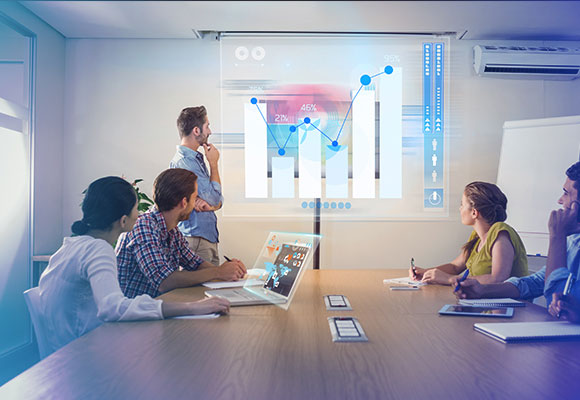 To mitigate this challenge, the client decided to seek consultation from a reputed Salesforce partner who can then help them with the execution as well. After detailed and comprehensive due diligence, the client partnered with Damco to pivot their organization to the next level.
The Solution
Damco's team of seasoned consultants immediately diagnosed the problem and suggested a comprehensive solution to be implemented in two phases:
Transitioning the client to the Salesforce Lightning as in Salesforce Classic, customer relations were built within individual BUs
Integrating AI-powered solution, Salesforce Einstein to gather predictive insights from marketing engagements and social interactions to offer personalized recommendations for customers.
Key Features
Einstein Prediction Builder: To empower every advisor with the ability to predict opportunities, and plan the next steps.
Third-Party Integrations: Integration with partner apps for compliance solutions, financial planning, and electronic forms.
Managing Wealth Ecosystem: Management of related portfolios, for example, all portfolios of a family, with granular visibility for greater financial wellbeing.
Financial Advisor Dashboard: Maximizes advisor efficiency by offering a central view of customer financial profile thus saving time spent on various apps.
Compliance Tool Set: In-built tools for security, privacy, auditing and reporting so that advisors can ensure adherence to compliance and regulations.
Key Highlights
Increased operational efficiency
Accelerated Cross-selling and up-selling initiatives
Reduced customer churn and drive customer acquisition intiatives
The Transformation
The client achieved a significant reduction in customer churn by leveraging prediction scores by Salesforce Einstein. Low scored customers were recommended different products and scheduled to meet respective advisors under proactive relationship management. HNW customers were offered personalized recommendations on investment options to increase/preserve AUM.
Salesforce Financial Cloud enabled the client to analyze a cohesive data for meaningful insights, helping them establish stronger relationships with customers. Salesforce Shield capabilities ensure data security with avant-garde data-monitoring tools to monitor data access/usage and prevent suspicious activity.
Advisors could begin using analytic capabilities immediately. With pre-built Financial Services-specific templates—such as client financial goals and interactions, referrals, deposits, and fees—it is now easier to visualize data trends putting clients at the core and focus on the interactions that suggest an opportunity.