Having an organized and streamlined sales process is crucial for both big and small companies to stay ahead of the competition. You should be able to efficiently access customer data, nurture prospects into customers/clients, and manage deals in the pipeline. This will ensure that your sales processes are able to keep up with the ever-evolving market demands of today.
A strong training and user adoption program is pivotal to building effective sales teams. As Salesforce is the most widely used SaaS tool by sales teams and businesses, learning Salesforce plays a crucial role in enhancing business profit and ROI. Salesforce training services will also ensure that your sales team is always prepared to meet the demands of customers on time.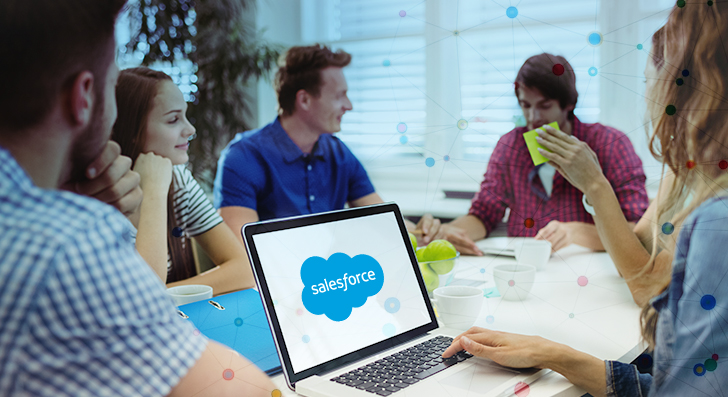 The Power of Knowledge: Why Salesforce Training is Essential
The competitiveness of the sales field calls for being always prepared to face customers. You can collect and store all customer data in Salesforce CRM but you need to understand the ways of accessing and extracting information from it. By learning how to use your CRM, you get to use it to its fullest potential.
The key parts of Salesforce training include the following:
Making sales reps aware of the features of the CRM
Showing them how to carry out the tasks in real-time
Allowing sales reps to test how the tasks can be done by themselves
Analyzing how the sales reps are performing and seeing if they match the required expectations
The key benefits of Salesforce training include the following:
Improved User Adoption and Engagement
Effective Salesforce training fosters user adoption by helping employees understand the value and benefits of the platform. When users are equipped with the necessary skills and knowledge, they become more engaged, embracing Salesforce as a valuable tool in their daily work. Increased user adoption translates into better data quality, improved collaboration, and a more streamlined sales process.
Don't Let Salesforce Challenges Slow You Down. Opt for Our Expert Managed Services
Enhanced Productivity and Efficiency
When your employees understand how to use the CRM, they will begin logging the information in the correct manner. This will help you know about the areas where your company is performing well and the areas that need improvement. Sales reps can collaborate with other teams, take notes, save meeting details and documents, etc. to optimize their performance. Overall, Salesforce training equips users with time-saving techniques, shortcuts, and automation capabilities. Through training, individuals learn how to leverage Salesforce's automation features, such as workflows, process builder, and email templates, to streamline repetitive tasks, boost productivity, and focus on high-value activities that drive revenue.
More ROI and Profits
Salesforce training services help coach your employees and boost the overall productivity of your team. This helps sales reps meet or exceed their targets, and ultimately improve the ROI and profits of your business.
Shorter Sales Cycle
The length of sales processes varies depending on several factors. By maintaining all the data in one place using CRM, you can record information in an accurate manner and close deals faster.
Efficient Lead Pipeline Management
Salesforce training for managers and sales reps helps them think about ways in which a task can be done differently to close more deals. This data will be easily available within Salesforce for sales reps and managers.
Faster Automated Workflows and Processes
You will be able to implement and automate processes for your sales cycles and educate your employees on the same. You will also be able to place certain controls within your CRM system. For instance, any personalized discount code will have to be approved by the sales manager prior to releasing a quote.
Enhanced Data Privacy and Security
You can save crucial customer data in one place, run reports and compliance programs, and also delete data with ease when requested by a customer.
Improved Employee Satisfaction
When your employees will begin using a CRM system, they won't have to go through the arduous tasks of checking numerous files or tools or writing various emails. Their day will become more productive and they'll wrap up with stuff faster and deliver better results.
Efficient Business Process Standardization
For better user adoption and successful reporting, it is important that the whole workforce utilizes technology in the same manner. The environment needs to be built according to a certain process. Every success of Salesforce depends on engineering and re-engineering to ensure that the technology is able to meet the unique goals of an organization. Generally, the process of engineering evolves along the process of training and might require a collaborative approach to discover the best way of doing things. Therefore, you should document the process and make sure that your employees are trained accordingly.
Better Collaboration Among Teams
Salesforce allows you to onboard all your teams and not only the sales team. This ensures seamless operation and consistent record-keeping between teams. All this results in a better experience for customers.
Standardization of Data
Data standardization is as beneficial a reason to do Salesforce training as process standardization. Reports and dashboards depend on quality and accurate data to help managers make informed and accurate decisions. Hence, everybody must enter the same data even if different people are using that data. For example, certain data fields might not be useful to the sales team but are important for the marketers. Thus, an important part of the training process is to understand the data that goes into Salesforce and ways to log it in.
Improved Data Analysis and Reporting
Salesforce training equips users with the skills to effectively analyze data and generate insightful reports. Through training, individuals learn how to create dashboards, build custom reports, and utilize analytics tools to gain valuable insights into sales performance, customer behavior, and business trends. These insights drive data-driven decision-making, enabling businesses to refine their strategies and achieve better outcomes.
Promote the Long-term Salesforce Plan
Your organization would require sufficient support if it wants to grow its user base. Staffing for your Salesforce growth and the development of your internal resources should be in direct correlation with the user and Salesforce roadmap. You require a Salesforce partner who can assist with the organization's technology, people, and processes during the initial deployment. The implementation of new releases, applications, or employees will also be supported by ongoing training.
Conclusion
For sales teams seeking to boost productivity, Salesforce training is an invaluable resource. The training can help employees become more skilled, which can improve customer interactions and increase efficiency and visibility into sales processes. It enables businesses to realize a higher return on investment and provides sales staff with access to the most recent features for delivering the best possible customer experience. Sales teams that have received training are also better able to accurately track their progress over time, which offers important insight into how they can enhance performance. A trained Salesforce team will ensure maximum productivity for your business. As a result, your team will be able to acquire the knowledge and abilities they need to accomplish more.
It can be challenging to get employees involved in Salesforce training but it is one of the most crucial steps you can take to enhance your company's sales. Members of your team will be encouraged to participate in Salesforce training by creating an interactive environment with practical activities such as team challenges and rewards. Also, include team members who aren't techies in the process of developing a plan to understand Salesforce's various features.
In addition to encouraging ownership of the product within your team, this can help foster a sense of collaboration. Last but not least, remember to thank them for their efforts and establish reasonable training objectives so that everyone feels appreciated and supported.