The P&C insurance is primed for growth. However, the changing customer behavior, digital disruption, regulatory pressures, and competitive marketplace are forcing Property and Casualty insurers to redefine their current strategy and operating models. The P&C insurers are facing various growth-related internal and external challenges that are keeping their executives on their toes. Low-interest rates, keeping up with technological advancements, and the expectations to deliver profitable and sustainable growth amidst this change are some of the problems facing the insurance industry.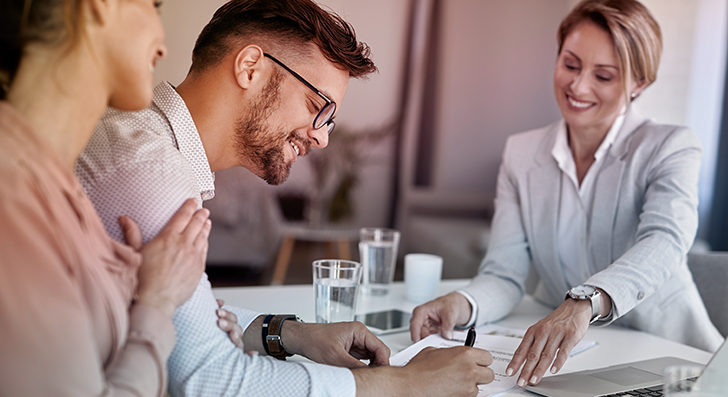 In effect, the shifting property and casualty insurance trends have given birth to a number of challenges facing the insurance industry.
Challenges Faced by Property and Casualty Insurance Industry: An Overview
Let's explore the key P&C insurance industry challenges and how P&C insurance software can help insurers overcome them.

1. Increased Competition
Over the past few years, the P&C carriers' capacity to insure has steadily grown. This supply-led market will be one of the key P&C insurance trends that will intensify further with time. As the insurance industry continues to add capacity, this can be attributed to new players that offer their services online. These changing dynamics have intensified the price-based competition, driven market expansion into new geographies, and motivated insurers to develop new products.
2. Technology Advancements
Augmented reality, networked devices, and other emerging digital technologies have shown new avenues, which can create new revenue opportunities for insurance carriers. It is advantageous for managing industry operations. But, the slow pace of transformation is making it one of the most grievous insurance industry problems. Technology advancements are responsible for rapid changes in customers' behavior and expectations. However, insurance industries are struggling to keep up with this technological evolution. Investment in digital platforms and solutions has become essential to enhance operational efficiency and reduce risk exposures.
3. Outdated Technology Infrastructure
Outdated P&C insurance technology infrastructure (legacy policy and underwriting systems) is obstructing the insurer's growth and ability to regulate operational costs, business demands, and customer requirements. At the same time, it is weighing down the overall efficiency of organizations by eating into the profit margins since the maintenance and upkeep of outdated and obsolete technologies and processes have far outweighed their value. With advanced analytics, robotic process automation, and other emerging applications, insurers today have the possibility to streamline core operational processes such as sales and P&C underwriting. Moreover, it lends a certain degree of resilience and scalability to insurance businesses allowing them to respond to overnight changes with minimum downtime.
4. Rising Costs of Operations
Another issue that tops the list of insurance industry problems is the rising cost of operations. With outdated software, one has to dedicate more resources to do the job which could be done quickly and efficiently by a comprehensive modern system. There are many statutory reports and mandatory audit reports that are to be shared with government agencies and regulatory bodies. Companies spend a lot of human resources and time to get these reports prepared and reviewed, but with an electronic system, these reports can be quickly generated, reviewed, and even shared.
5. Customer Engagements
The digital disruption has put the spotlight back on the customer. Customer engagement demands ongoing customer focus, operational efficiency, process and people excellence, product-service innovation, agility and organizational alignment. With the changing digital landscape, the company needs to reassess its business model with a greater focus on customers with a customized value proposition.
6. Business Intelligence
Customers don't just expect businesses to cater to their demands, they wish for it to be done intelligently. As a result, businesses have to work with high volumes of data to extract meaning and value from it – aka actionable and strategic business intelligence. A new era of business intelligence is upon us, which focuses on leveraging data to make informed decisions and gain a competitive advantage through customer-centricity. While data is an asset, it needs to be managed appropriately, which is something that cannot be done using outdated methods or technologies. Data captured from various digital sources helps carriers mitigate loss, improve P&C underwriting, manage pricing, personalize products, and enrich the customer experience.
What is Property and Casualty Insurance Software and How Can it Resolve the Aforesaid Challenges?
Property and Casualty insurers need to be more prudent and precise in addressing the above problems in the insurance industry. Damco's proprietary solution InsureEdge is a leading product aimed at solving some of the most pressing problems that insurers face – increased competition, consumerization, shifting consumer behavior, increasing use of electronic channels, major catastrophic events, and regulatory changes. InsureEdge is an integrated, scalable P&C insurance software solution that can be deployed on-premise or in the cloud, enabling easy implementation.
As execution is the key element for delivering success, insurers should first restructure their execution engines based on the business models, resources, and internal parameters, before making heavy technological investments. InsureEdge is a Microsoft-based policy administration software with the industry's most comprehensive insurance processing functions that bring an end to all insurance industry problems.
Overcome Common P&C Industry Challenges and Stay Ahead of the Curve
In Summary
The P&C insurance sector faces its fair share of challenges like growing competition, the ever-increasing cost of operations, dwindling customer engagement, lack of business intelligence, etc. However, a significant chunk of these can be overcome with technological intervention. Insurers who have the right set of tools, platforms, and technologies will coast toward sustainable growth without worrying too much about the obstacles that come their way.
Case in Focus
A multinational, multi-line insurer observed various issues in its P&C segment. Whether it was the management of the outdated technological infrastructure or the unstructured data stemming from multiple disparate systems, such challenges were acting as impediments to the insurance business' growth. Upon consulting Damco, the insurer gained insight into the underlying problems plaguing the business model. The experts at Damco reinvented the entire tech stack and modernized it to match the latest insurance trends. You can read about this case study in detail on our website.