The ambiguous environment created by COVID19 pandemic demands leaders to make informed decisions. They are embracing data-driven culture for operational efficiency and competitive advantage where the key lies in transforming data into actionable insights. So, to propel innovation in business, many firms consider off shoring data management services as a sustainable option.
Growth-focused organizations easily respond to the changing market needs by engaging with professional providers for ancillary activities. Besides, businesses that outsource data entry services and other such tasks get several perks over hiring an in-house team. It fulfills their need for agility, cost-containment, and connectivity amidst the new normal trend—working in virtual environments. Organizations not only achieve enhanced efficiency without compromising on productivity but get updated and quality outcome within the desired time.
However, outsourcing has its own share of challenges when it comes to prospecting the right service provider. So, here we have highlighted some of the important factors to be considered while offshoring ancillary tasks to the third-party vendors. Let's get started!
Accountability of Data Pipeline
Today, data is pouring in from numerous resources. This has to be collected and stored in a structured format to support daily operations and power the organization's analytical tools. A reputed data entry outsourcing company takes the complete accountability of entire data pipeline and follows the best industry practices to assure up to 99.9% accuracy. They offer end-to-end solutions with SLA-adherence and quality assurance as per norms to help clients speed up the entire process.
Data Hygiene
Decisions based on inaccurate data can be counterproductive since it delays further steps of processing and analyzing, resulting in slow decision-making process. According to the golden rule of 1-10-100, "it costs more money to identify and correct data entry errors than it takes longer to find them."Therefore, keeping a check on the data hygiene becomes an important mandate. The professional data entry providers understand the cost of quality and ensure that data is comprehensive, accurate, and relevant at all stages. Industries like healthcare, insurance, robotics, etc. can hence reduce the future costs of data cleansing substantially. On your part, do check that the outsourcing company helps in getting a clean bill for your business.
Data Protection
Organizations are facing more compliance challenges for data protection than ever before. Along with the unique business requirements, they have to meet several security criteria such as GDPR, HIPAA, CCPA, etc. However, an experienced data entry service provider stays updated with the latest legacy laws, norms, amendments, guidelines, and so on. They know what it takes to key-in business-critical data without compromising on its sensitivity. So, it is good to ask the service providers how they are enhancing their offerings to align with all the data-related regulations.
Data Residency
Companies that handle international data need to ascertain that data privacy is not risked when shared across borders. The outsourcing vendors acknowledge this fact well and understand—meeting the legal requirements of security and privacy standards is vital to keeping the data in a particular country. Besides, they fulfill all the legal criteria and take the required access rights needed for seamless cross-border data flows. This helps businesses to increase the revenue and enhance ROI.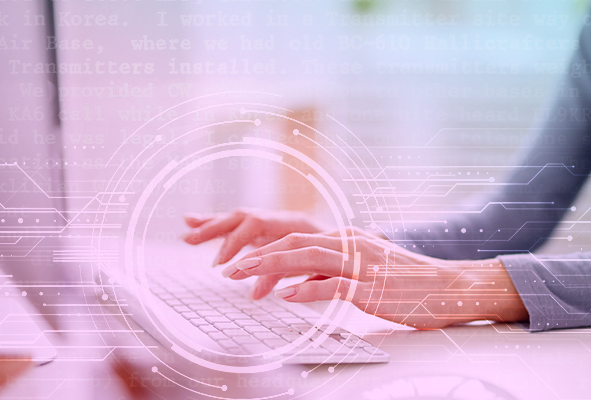 Cyber Security
Cybersecurity framework is instrumental in providing stringent security against malicious attacks and unauthorized data access. Business as usual, the professional providers have stringent cybersecurity strategies to safeguard the client's sensitive data including their personally identifiable information (PII). Addressing all the challenges associated with this, they leverage a more proactive and adaptive approach to mitigate business risks and combat fraudulent activities. Their real-time assessment framework and continuous monitoring enables companies to protect data against potential vulnerabilities.
Automation
Outsourcing companies are investing heavily in new-gen technologies such as Robotic Process Automation to streamline data entry process. The professionals leverage advanced software such as Optical Character Recognition (OCR) and Intelligent Character Recognition (ICR) to scan different types of files including images, handwritten documents, printed paper, etc. A conspicuous advantage, the document becomes text-searchable and easy to access. So, collaborating with such vendors enables businesses to get quality databases with improved accuracy and better agility.
Wrapping Up
Offshoring data entry services allow the businesses to maintain a strategic hold on other vital tasks. They can quickly respond, adapt, and lead without being bogged down. So, if you are looking to prospect data entry outsourcing companies in USA, you will have a good bunch of options—finding the right service provider is important. This collaboration not only proves to be a big jump for businesses but enables them to streamline and centralize their information management. Companies also get access to quality databases without trading off on data hygiene, sensitivity, or cyber security.