Digital insurance platforms are the technology structures upon which insurers base their business operations. Through a fit-for-purpose digital insurance platform, insurers can deliver high-quality insurance solutions and digital customer experiences that build their customers' confidence and loyalty with an insurance management system. It can help in easy roll out of new offerings, faster enroll customers and growing market share through real-time analytics-led decision making.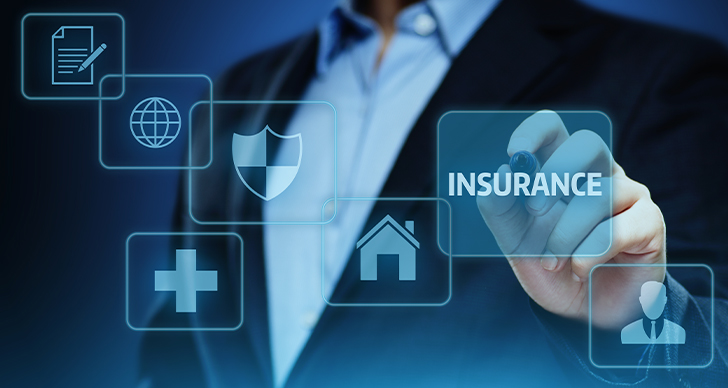 The digital insurance platform market has been thriving. In 2020, it was valued at $96.34 billion and is projected to expand by nearly 3x and touch $279.51 billion by 2030. Such growth has been phenomenal and is paving the way for insurance technology to gain traction and enjoy widespread adoption throughout the insurance sector. However, not every insurance software can match the expected return on investment (ROI).
As a result, starry-eyed companies may feel frustrated, simply because they are unable to extract value from the digital insurance platform of their choice – or perhaps their expectations were far too high and unrealistic, to begin with. If you belong to the former category, be assured that there are ways to maximize the value of your digital platform and leverage it as a differentiator to outperform the competition. On that note, we have compiled a list of five such strategies to make the most of your investment.
Steps to Outperform with Digital Insurance Platforms

1. Find the Right Fit
Selecting the right insurance platform is one of the most obvious factors that affect the usability of a solution. Given that the digital insurance platform market is loaded with tons of options; some with typical use cases or modules, for instance, a platform for customer relationship management (CRM), policy management, claims management, and the list goes on. As such, you need to find a platform that is closely coupled with your business requirement. At the same time, you will have to walk the fine line of balancing your budget alongside. Fortunately, Insurance Platform as a Service (PaaS) has made high-end digital platforms all the more affordable and, by extension, accessible. As such, it is only a matter of rifling through the different available insurance platform services options, signing up for free trials, and settling on the best available platform
2. Identify Useful Integrations
Even if you have managed to identify one of the best digital insurance platforms possible, there might still be an unmet demand or future requirement that may leave you wanting more. For instance, there may be a need to incorporate tools in the CRM platform to enable hyperautomation of the claims process. Or you would want to leverage the CRM platform to extend personalization in your sales and marketing activities. In either scenario, you would need to integrate two disparate technologies and bridge them to work cohesively and reliably. Such a connection can be orchestrated through Application Programming Interface (API), which acts as the facilitator for inter-platform communications. Accordingly, your preferred digital platform must offer APIs so that you can use them to hook up with the insurance technology multiverse.
3. Centralize Data
Your digital insurance platform is only as good as the data you use. So, if you were to use garbage data, you will not end up with good results – and vice versa. About 80% of companies struggle to maintain the volume, variety, and velocity of data, which results in data siloes. Such siloed data becomes even more prominent in ecosystems that involve multiple insurance digital platforms with poor integrations. Resultantly, the data used by your sales and marketing team would greatly vary from that being used by the claims or customer support teams! Clearly, such a dissonance will mire the customer experience as well as affect employee productivity. Against the backdrop, centralizing data is one of the only ways to establish a single source of truth so that the results and performance of various platforms are consistent across the organization.
4. Invest in a Bespoke Platform
Even though Insurance Platform as a Service has made insurance software far more affordable, businesses may want a digital solution that is highly specific. In such cases, it would be best for insurance companies to develop bespoke digital platforms or tweak existing white label solutions to address the problem at hand. However, until recent times, such a luxury was limited to large insurers with deep pockets. Fortunately, that isn't the case anymore. Even small and medium-sized insurance companies can outsource insurance software development projects to experienced InsurTech partners and forgo the burden of recruiting in-house talent. In fact, the trend of low-code/no-code development has also penetrated the insurance technology sphere and the number of citizen developers is on the rise. As such, insurance companies of all shapes and sizes can now relish the joys of having branded low-code insurance platforms.
Develop a specialized insurance platform to transform operations
5. Empower the Employees
All your efforts – be it pan-organizational digital transformation or adoption of a single digital platform – may fail to take off if they are not met enthusiastically by your employees. After all, your employees are the ones who will be using the software solutions. Unfortunately, such decisions can lead to fear-mongering as employees may fall prey to the false belief that they are being replaced!
However, there is a way to convey otherwise. The best change strategy to ensure the uptake of digital insurance platform would start by sensitizing the employees on the need for it in the first place. Business leaders should demonstrate the usability and applicability of such platforms with a special focus on how it will aid the employee and their performance. Once you have adequately justified the need to embrace the solution, you would also have to invest the time, money, and resources into training your employees so that they can be well-adjusted while using the platform and extract value from it from the word go!
In Conclusion
Depending on the solution that you have chosen, you might still have some amount of a learning curve involved, which may delay or diminish the anticipated results to some degree. As such, we would recommend dispelling discouragement and staying committed to the insurance software at hand for some time until you reach its aha moment. Once you have crossed that hump, it is an effortless downward climb that will reap compounded results. Hopefully, the above pointers will offer you a nudge in the direction of maximizing value from your digital insurance platform so that you can accelerate the time to value.
Learn how Damco helped a leading multi-line insurance company reduce the maintenance cost of its Insurance Management Platform by 15 %. Click Here