The need for collaboration between marketing and sales departments is pivotal. This helps businesses with optimum performance and deliver consistent results. Amongst the multiple lead generation activities of the marketing team, the market research activity is the most important. Such activities also help in generating ads that are designed to cater to the business needs of customers.
Marketing contributes marketing material in the form of leads to the sales team. The sales team then follows up on the lead generation with the motive to generate conversions and close sales for creating revenue. These days, the boundaries between sales and marketing teams in terms of how and what they can deliver are diminishing. Marketing teams concentrate on developing and nurturing leads before they pass them on to Sales. The delay in between helps the sales team in forming a reliable connection with the customer. An expert sales team knows how to close the deal efficiently to generate good revenue that is in tune with the marketing efforts.
The ability to combine the various aspects of sales and marketing functions makes way for a strong partnership that boosts growth. Marketers of today are expected to track and capture different aspects of service, sales, and commerce. This makes sure that timely and appropriate content gets delivered to sales teams in their communication with the target audience. One such platform that provides multiple possibilities to improve different marketing aspects is Salesforce Marketing Cloud.
Salesforce Marketing Cloud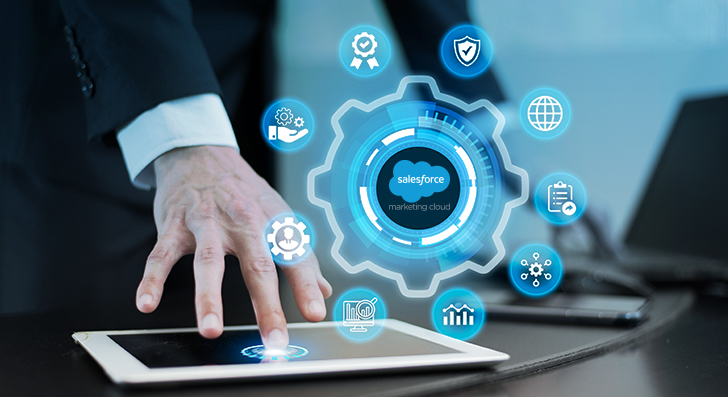 Salesforce Marketing Cloud is a CRM platform for marketers that permits them to develop and manage marketing campaigns and relationships with a target audience. It is a dynamic platform loaded with various tools to effectively manage the interactions of a brand with its present and potential customers across multiple channels. The technology used in Marketing Cloud allows users to generate multi-channel experiences, and connect with customers on the right channel at the right time via different mediums like SMS, email, social ads, push notifications, etc. This helps boost customer acquisition and sales. Marketing Cloud helps in effectively planning, monitoring, analyzing, and devising strategic marketing decisions.
Salesforce Sales Cloud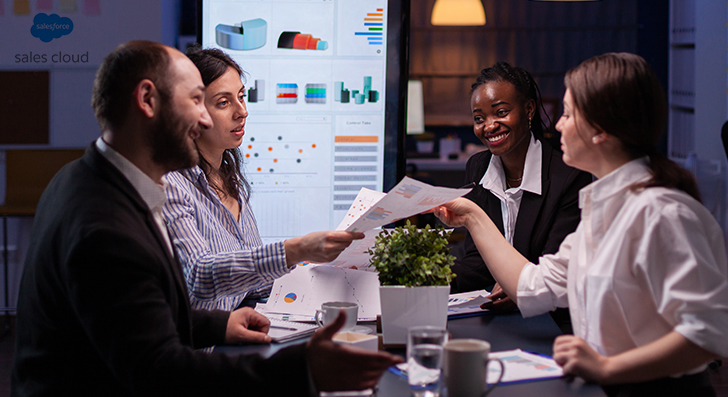 Salesforce Sales Cloud boosts sales by widening the scope and increasing the power of the sales team in an organization. The distinguishing factor about this platform is that it offers both the account information of the customer and the information collected from the social platforms about the customer and the product. This results in higher possibilities of converting and closing sales.
Why Should You Integrate Marketing and Sales Cloud?
While Marketing Cloud is centered on the 'marketing automation' aspect of Salesforce, Sales Cloud comes under the CRM category. Let's understand this with an example. If a customer joins a loyalty program with your business, the Marketing Cloud system might be activated to send a welcome message. The same event can trigger data updates in the customer contact record in the Sales Cloud.
When an environment contains both these systems, an integrated experience is established that helps prevent customers from getting contacted numerous times across different groups. Integration of the Sales Cloud and Marketing Cloud also helps with the advanced email marketing capabilities of the Sales team by clubbing lead and contact data from the Sales Cloud instance with Marketing Cloud campaigns. The combination offers a unique view of the way customers interact with your business.
Advantages of Integrating Marketing Cloud With Sales Cloud
Here are some important benefits that your business can receive by integrating Marketing Cloud with Sales Cloud:

Consolidate Sales and Marketing Efforts
The goals of the sales and marketing teams can often vary from each other. While the end goal is to help the business grow, both teams tend to have their own view as to how to reach there. When you integrate Marketing Cloud with Sales Cloud, you receive better insights about the messaging and offers that resonate with customers and can utilize this information to modify your sales and marketing efforts accordingly. This is one of the most important benefits of integration.
For instance, sales can deliver marketing-approved content directly from the Sales Cloud with the help of integration by using the collateral built by the marketing team in the Marketing Cloud. The sales team receives access to the library of branded, approved content and can send the right resources to the relevant prospects at the right stage in the sales funnel. This reduces the to-and-fro communication between the teams and discards the requirement to upload marketing collateral into the Sales Cloud. Marketing and sales are able to work alongside each other to move a prospect down the sales funnel and marketing-to-sales handoff can be easily automated. Automated messages can be kicked off when a sales team moves a prospect down a funnel.
When a deal is closed by sales, a prospect enters an onboarding journey to become a customer. In case, sales determine that a prospect is not yet prepared to convert or loses a deal, they can be put into a nurture campaign in the Marketing Cloud. This way, marketing automation can help move the prospect forward, while sales can concentrate on other prospects.
The Salesforce Marketing Cloud Integration with the Sales Cloud also makes way for more opportunities for cross-selling. When a new customer completes their onboarding process, the marketing team can easily start marketing new products and services to drive new business. You can seamlessly track your customers as they visit your website and can see what other products/services they might have an interest in or what challenges they might be facing with your current product. This way, your sales team can connect with them with customized messaging to upsell, cross-sell, or take measures to reduce customer churn.
In case you feel upselling is not an appropriate option, you can still drive engagement with the help of other forms of communication like events, announcements, newsletters, etc.
Improved Customer Retention Through Customized Messaging and Audience Segmentation
Salesforce Integration of the Sales and Marketing Cloud helps both teams to work together and learn from one another. This way they can split prospects and customers into smaller groups which helps with personalizing messaging for each segment. Thus, you can speak to your customers on their specific level which results in a boost in customer sales and loyalty.
Comprehensive View of Customers To Open New Opportunities
When there is integration within a working environment, sales and marketing teams receive access to a range of valuable information along with crucial tools to make insights actionable. When you watch a prospect move through the sales and marketing processes, you can effectively understand what encourages buyers to convert. Marketing teams receive insights into what customers want, how they interact with a brand, and on which channels they are active. Sales teams can use the insights for delivering highly-customized pitches to these prospects. Different customer touchpoints offer opportunities for collecting more insights. When these are shared between sales and marketing teams, your chances to improve customer loyalty and sales increase.
Case in Focus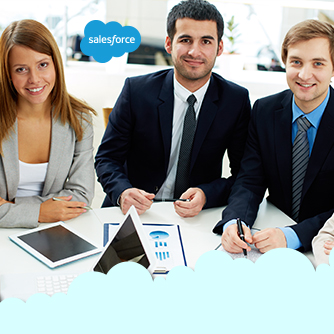 Japanese Manufacturer Achieved Shorter Sales Cycle and Maximized Deal Size Through Implementation of Salesforce Sales Cloud and CPQ