When it comes to collaboration and project management tools, you'll be inundated with a slew of options. However, selecting the right one for your business can be a tiresome process. To help you make a decision, we've decided to compare the two powerful contenders in the market namely monday.com and Trello. Walkthrough this detailed piece until the end to make the right decision.
A Quick Overview of monday.com and Trello
In this detailed guide, we'll compare both the project management tools (monday.com and Trello) on the following key aspects – features, ease of use, and pricing before declaring the winner. But before that, let's have a quick overview of them.
What is Trello?
Launched back in 2011, Trello is a Kanban-style online collaboration tool owned by a leading software giant Atlassian. This project management tool allows your workforce to leverage an intuitive system of boards, lists, and cards to organize and prioritize tasks. You can consider it as an ideal alternative for the traditional office board that is always replete with sticky notes.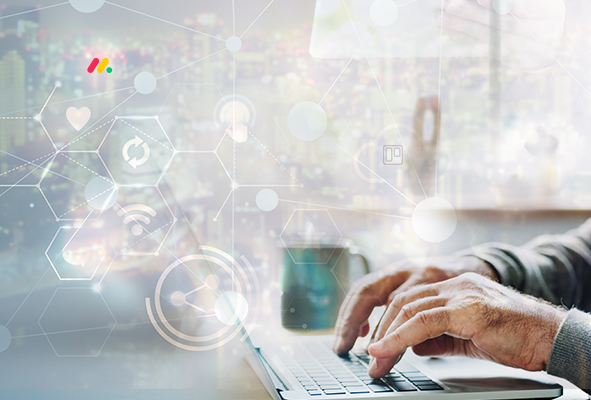 For instance, let's consider a Trello board as your office board and its cards as sticky notes that you put on the board. Now, divide the board into three different columns such as to-do tasks, in-progress, and completed tasks to which you'll populate cards. Once you start working on the project, you can easily drag-and-drop cards from to-do tasks to in-progress to completed tasks. These cards can be color-coded, labeled, and filtered with ease. Besides this, team members can add comments on the cards to give their feedback, ask questions, or share ideas. Also, the columns can be edited tailored to your project requirements.
What is monday.com?
Formerly known as DaPulse, monday.com is a powerful project management tool that has been around for over a decade. As of 2020, the company was serving 100,000 organizations including the titans such as HubSpot, Adidas, Discovery Inc. Wix, Genpact, Fiverr, Outbrain, The University of Virginia, and more.
This cloud-based work operating system allows you to create any tool or application to organize and manage almost everything that you do at your workplace – from workflow to projects or anything in between. With monday.com implementation in your business, you can allow team members to collaborate without hassle, streamline workflows, create transparency, adjust to shifting needs, and most importantly bid adieu to manual grunt work. Besides project management, you can use monday.com as a CRM to manage customer projects, track bugs, manage marketing campaigns, and more. Lastly, monday.com is mobile-ready thereby allowing your team members to collaborate on the move.

Round 1 – Trello vs. monday.com: Features
Trello
Trello, a visually appealing Kanban-style online collaboration tool that is engineered to make project management simple and streamlined. It allows project managers to add a slew of team members to the board. Each team member can access the board and keep a tab on the status of the project or an individual task. They can also move cards from one column to another to indicate the next step that needs to be taken. Albeit, you can add multiple columns to the board, yet, it is strongly recommended to stick to the default three-column system to keep things simple for yourself and your team members. Besides this, you can also attach documents to boards, however, the file size limit depends on the plan you've opted for.
Customizable workflows
Flexible Kanban boards
Pre-existing templates
Over 100 integrations to 3rd party apps
Third-party power-ups for additional features and views
monday.com
Unlike Trello that offers a handful of options, monday.com, on the other hand, offers a host of features including
Customizable shareable forms
Mobile app for on-the-move work
Multiple in-built views to keep a check on the progress
Allows you to integrate the tools and applications you are already using
Visually appealing dashboard with insightful reports to monitor and evaluate work performance.
Save time on mundane and repetitive tasks with automation. Customize and automate workflows to cut down on cringe-worthy human errors.
A large number of pre-existing templates suited for any team
Great tracking features including activity logging, time-tracking, and more.
Easy collaboration – save you from the hassle of long email threads and useless meetings.
Winner of Round 1 – monday.com
monday.com is the clear winner since it offers a host of features, unlike Trello.
Round 2 – Trello vs. monday.com: Ease of Use
Trello
Trello is an intuitive tool that comes with a simple drag and drop UI. You can set up this tool quickly and start managing your projects with ease. Once you create an account on Trello, it will walk you through a simple step-by-step process to create your first board and populate it with cards, and then sort them into columns according to the work status. Navigating between the different columns is a breeze on this project management tool.
monday.com
Similar to Trello, monday.com has a simple and user-friendly UI filled with vibrant colors and subtle animations. Besides drag and drop functionality, monday.com also offers over 70 ready-to-use templates that allow project managers to choose the right one to achieve the desired business goals.
Winner of Round 2 – monday.com
Both Trello and monday.com are easy to use but the latter one wins this battle round since it offers a slew of additional features. When making a transition from pen and paper, monday.com seems a feasible and pragmatic option to achieve more.
Round 3 – Trello vs. monday.com: Pricing
Trello
Trello offers three different plans namely Free, Business Class, and Enterprise. The freemium plan allows you to add unlimited boards, cards, lists, and members. The Premium plan costs around ($10/month per user) and it offers advanced power-ups, checklists, board templates, and much more. The Enterprise plan costs around ($17.50/month per user) and it offers multi-board guests, power-up administration, organization-wide permissions, and more. Its freemium plan is the most popular among small organizations and solopreneurs.
monday.com
monday.com comes with a five-tier pricing plan namely Individual, Basic, Standard, Pro, and Enterprise. The Individual plan is a freemium option with limited features. The basic plan starts from $24 per month for 3 users and goes up to 200+ members. In the basic plan, you'll get 5 GB file storage, prioritized customer support, unlimited free viewers and items, and more. By upgrading your plan, you can get access to more amazing features.
Winner of Round 3 – Trello
When it comes to pricing, Trello has an upper hand since its freemium plan offers more benefits than monday.com
Final Verdict – Who Is The Winner?
monday.com emerges as a clear winner by taking the lead with 2-1 over Trello, all the credit goes to its advanced features, prioritized customer support, insightful reporting and analytics, and other critical factors that play a vital role in the success of a project. Now, if you are also planning to embrace monday.com in your business, we recommend you seek consultation from seasoned monday.com partners.