Project managers from every walk of the industry are embracing monday.com for managing teamwork, tasks, and projects. By bringing all stakeholders on a centralized platform, monday.com allows you to review the timelines, dependencies, and time spent on each activity. With automated workflows and real-time data synchronization, you can use monday.com to accomplish your projects within the timelines while meeting the expected outcomes. Your teams can exchange files, documents, and data through this project management tool, allowing you to collaborate and work from anywhere.
1. Trello & monday.com Integration
Trello is a user-friendly, Kanban-style visual collaboration tool used for organizing and prioritizing tasks and projects as lists attached with cards. By integrating Trello into monday.com, managers can leverage the synchronized project tasks to allocate teams and track the progress from centralized system from anywhere.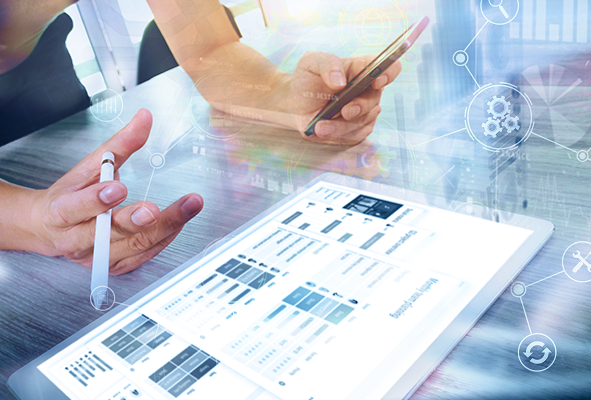 With monday.com Trello integration project managers can bridge the gap between the two platforms by connecting their Trello account to the monday.com account. Besides improving the team collaboration and adding transparency, this integration will enhance the workflows significantly.
2. Why monday.com+Trello

Project Management from Anywhere
This integration provides you a greater flexibility to manage your project in a single place from anywhere in the world. It will bring all your Trello projects into monday.com automatically and allow you instantly resume working from where you left. Integrating Trello with monday.com allows you to align your team members and administer the project progress seamlessly.
Enhanced Workflows with Automation
Connecting your Trello boards with monday account eliminates the effort of manually copying and pasting the new Trello cards as new items in the integrated system. The integration results in automated workflows and recurring tasks, allowing your team to focus on other critical tasks.
Cross-Teams Collaboration
As you integrate monday.com and Trello, the two accounts will be synced and every new card in the latter will be reflected in on monday platform. Your teams can collaborate and communicate from a centralized platform and you can monitor, control, and manage your projects and teams on the go.
3.How it Works
All you need to do is to log into your monday board that is to be synced with Trello and go to the Integration Store. After selecting Trello from the store, you can connect Trello board using the Trello's API token. Now you have to choose a recipe that would include selecting appropriate fields based on the information to be pulled from your Trello boards. Currently, monday can be integrated with Trello to connect fields like card name, members, labels, due date, description, last activity, votes, and completed.
In a Nutshell
Teams use a variety of platforms to design and execute their workflow processes which not only leads to a slip of information but also restricts the team collaboration. monday.com and Trello are widely used in to organize and manage the project activities. Integrating both the tools provides a unified platform to manage projects efficiently and maximize the functionalities of both platforms. As integrating these platforms involves technical know-how of selecting the connectors and APIs, mapping fields appropriately, and importing data and other elements. Hence, it is recommended to approach a monday.com integration partner to prevent the process risks and complexities affect your live projects.