There's a huge demand for Salesforce developers who are skilled at building customized Salesforce-based applications and integrating them with other systems. These professionals are adept at designing and developing new apps for the Salesforce platform and helping businesses automate their everyday tasks and boost efficiency. They can help organizations comprehend their processes efficiently, track issues, and understand workflow.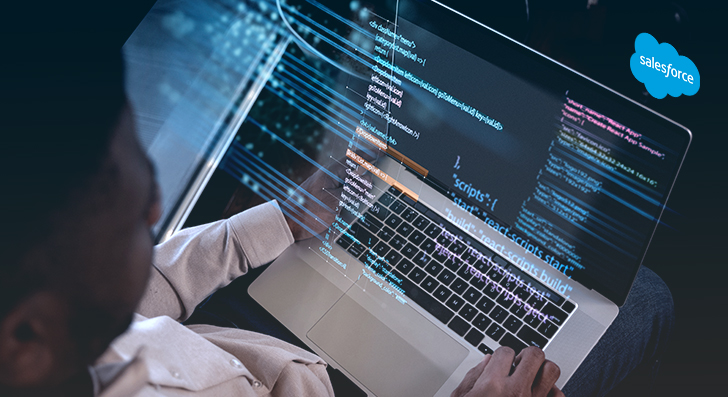 Salesforce developers are excellent at managing multiple aspects of the application lifecycle process and possess great coding skills, communication capabilities, and delivery techniques to meet business requirements. Along with this, they are equipped with knowledge of the groundbreaking functionalities and features of Salesforce. They can interact with clients to understand the various technical aspects of the project and devise better applications and resolve issues.
Important Factors to Consider for Salesforce Investment
To get the most out of Salesforce, it is important to hire a skilled developer who can design and implement solutions customized to meet your business needs. Multiple factors are involved in Salesforce investment. These include the following:

Costs of Subscription and Licensing
Salesforce provides multiple subscription plans depending on the features and functionality needed by your business. The cost of a subscription can be a major investment for businesses of all sizes, depending on the features included in your subscription plan, the level of access needed, and the number of users.
Integration and Customization
Additional investments are needed to customize Salesforce to meet particular business needs or integrate it with other systems or tools. The cost depends on the complexity of the integration or customization, the expertise needed, and the support level required from Salesforce or third-party developers.
Support and Training
To maximize their Salesforce investment, businesses need appropriate Salesforce training and support. Hiring Salesforce consultants or investing in employee training programs can help businesses in using Salesforce to its full potential.
Maintenance and Upgrade
The smooth running of your Salesforce instance calls for its regular maintenance and upgrades aka Salesforce managed services. This will ensure that Salesforce remains updated at all times with the latest security enhancements and features. This can include maintenance fees, ongoing support, migrating to a new instance, or upgrading to newer versions.
Add-ons and Third-party Apps
Salesforce provides a huge ecosystem of add-ons or third-party apps that can boost its functionality. These come at an added cost and businesses need to effectively evaluate the costs and benefits of add-ons and third-party apps to make sure that they align with their budget and business needs.
All in all, Salesforce investment can include multiple factors and it's vital to consider the various costs linked with the implementation, customization, and maintenance of the platform. By strategically investing in Salesforce and making sure it aligns with your business objectives, you can get great returns on your investment.
Simplify Salesforce Development
Reasons for Hiring a Dedicated Salesforce Developer?
For building a Salesforce-powered project, it is important to automate workflows, integrate third-party tools, build APIs, and maintain a high level of security, performance, and software code. To achieve these tasks effectively, you need to hire Salesforce developers. When you hire Salesforce developers, you get to work with experts who have in-depth knowledge of programming and CRM optimization. This saves your company time and money and you get to do more in less time.
Here are the top reasons for hiring Salesforce developers:

Reduced Operational Costs
It is more cost-effective to hire a dedicated Salesforce developer than hire a freelancer or outsource. This allows you to get more work done in less time at reduced prices. Ensure to hire experienced Salesforce developers as they effectively understand the complexity of building applications on Salesforce.
Availability of Experts
Not every developer can work on the complicated Salesforce technology. Salesforce engineers are equipped with years of skills and experience that can help your project's lifecycle. These professionals help you unlock the full potential of Salesforce and cloud integration resulting in better growth of your project.
Improved Business Strategies
The expansion and growth of your organization call for making strategic decisions and changes to your existing CRM. For this, a Salesforce developer collaborates with your business team at a strategic level and carries out the important processes to fit the needs of your business.
Customization of Features and Functionality
There are multiple tools available for developing personalized business applications for Salesforce. For developing custom apps, you need to be well-versed with Salesforce development tools, including Code Editor, Ant Migration, Apex, Lightning Platform, and Apex test execution. You also have to master the programming language of the platform for devising a functional app. An expert Salesforce developer can build custom apps for Salesforce integration with the help of the AppExchange Partner Program.
Tips For Hiring the Right Salesforce Developer for Your Business
Here are some important tips that can help you choose the right Salesforce developer for your business:

Consider Certifications and Experience
While searching for Salesforce developers, it is important to look for professionals with experience working on Salesforce projects similar to yours. Certifications like Salesforce Certified Administrator or Salesforce Certified Developer depict that the developer understands the platform and its functionalities.
Look for Problem-Solving Skills
Your chosen Salesforce developer needs to be adept at problem-solving. They should be able to analyze your business problems and come up with efficient solutions to meet your business goals. Consider developers who have experience in dealing with complex challenges and a reputation for delivering good results.
Consider Teamwork and Collaboration
A Salesforce developer needs to be a team player with the ability to work collaboratively with other stakeholders, departments, and developers within your organization. You require somebody who can work with others to build solutions that align with the objectives of your business.
Assess Communication Skills
A Salesforce developer should have the ability to communicate efficiently with both technical as well as non-technical stakeholders. Make sure that the developer you are considering has great communication skills and can explain complex ideas in a simplified manner.
Consider Cultural Fit
A reliable Salesforce developer needs to be a cultural fit for your organization. Consider professionals who have a positive attitude, share your values, and fit well with the dynamics of your team.
Conclusion
To gain the best results from your Salesforce investment, it is important to hire the right Salesforce developers. This will help you achieve your business goals with ease. The success of your hiring process depends on how effectively you understand your project requirements and what you need from your professional. The right developer should be able to understand the complexities involved in your project and provide you with personalized solutions.