A great tool for businesses of all sizes and industries, Salesforce CRM provides organizations with a 360-degree picture of their customers. By allowing companies to customize their marketing and sales operations, Salesforce provides a seamless customer experience. Whether you're a big corporation or a small startup, you can easily customize the CRM to meet your specific business needs, drive customer engagement, and stay ahead of the competition. The time-saving automation tools, robust features, and proven track record of Salesforce have made the majority of businesses across the globe turn to Salesforce for their CRM needs.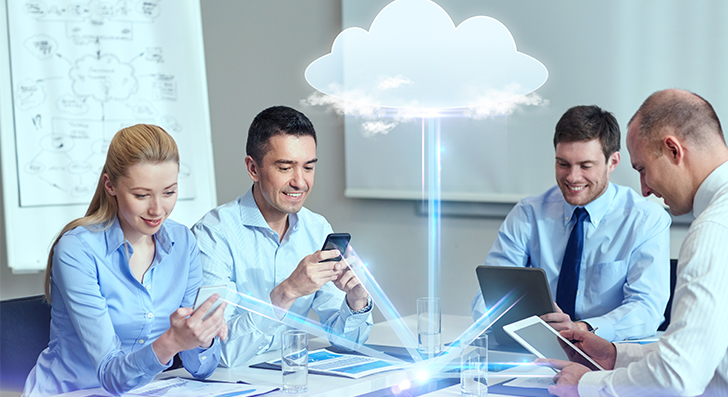 Businesses have two major alternatives when it comes to Salesforce development: Either they can collaborate with external vendors such as Salesforce Partners who offer Salesforce development services or setting up an internal development team to achieve their development objectives. To choose the best course of action for you, you must carefully consider your own business needs and circumstances because both solutions have pros and cons.
Here are some important factors you need to consider while choosing the right option for you:
Outsourcing Salesforce Development Requirements To Salesforce Partners
PROS:
Profitability

Compared to maintaining an in-house team, outsourcing development services to Salesforce development companies can be cost-effective. You get rid of expenses related to infrastructure, hiring, training, and ongoing employee benefits.

Expertise

Salesforce development service providers are experts in the platform and generally have vast expertise working on a variety of projects. They contribute skills and information that can quicken the pace of development, guarantee best practices, and produce high-quality results.

Time Efficiency

Salesforce development service providers just carry out development duties, which frees up your time to move projects along quickly and deliver quick solutions.

Adaptability

Depending on the needs of your project, external providers can swiftly scale up or down their services. With this flexibility, you can manage heavy workloads and change the team size as necessary.

Access to Special Skills

External vendors frequently employ a diversified team with experts in different facets of Salesforce development. Their knowledge can be used to successfully build complicated features or integrate apps from third parties.
Stay ahead of the competition with our lightning-fast Salesforce development services
CONS:
Transparency Issues

Hiring a Salesforce development team means you can't completely control it and be certain that everything is proceeding according to plan.

Gap in Communication

You can encounter a misunderstanding with an outsourced Salesforce development agency depending on the area, language, and culture. In such a case, setting up meetings and utilizing the right equipment can help.

Security Risks

When you collaborate with a Salesforce development team, you grant them access to your CRM platform, which contains all the information about your company. You must sign an NDA with the development team in order to reduce your chance of falling victim to information theft or espionage.
In-House Salesforce Development Services
PROS:
Better Alignment With Business

Establishing an internal development team helps promote better business alignment between developers and other organizational divisions. They can offer specialized solutions because they will have a thorough understanding of your business's operational procedures.

Data Security

An in-house team might offer superior control over data security and confidentiality issues, depending on your industry and the sensitivity of the data.

Personalization

An internal team can be better suited if your company wants Salesforce solutions that are highly customized and meet specific business needs. They won't have to balance several client tasks, allowing them to concentrate completely on your unique needs.

Better Coordination

You have better control over the development process, priorities, and schedules with an in-house team. Direct communication and collaboration are generally easier, resulting in better team coordination.

Long-term Investment

Building an in-house team gives you the chance to assemble a devoted workforce that is continuously accessible for on-going projects and maintenance. They can gain a thorough understanding of your systems, which will result in more productive development in the long run.
CONS:
High Costs

Regular salaries and additional labor fees are necessary for a professional in-house Salesforce CRM development team. Additionally, your developers must earn a Salesforce paid certification if they wish to advance their abilities and knowledge.

Challenges in Building a Talented Team

Forming a professional Salesforce development team takes a lot of time. It is important for every employee to have certain experience and skills. Also, taking into consideration the demand for good developers, you need to provide a competitive salary and good working conditions.

High Employee Turnover

Salesforce developers are always in high demand and receive multiple interesting projects to work on. This implies your in-house Salesforce development team can change at any time and this can affect certain processes in your Salesforce CRM.
Conclusion
Having in-house Salesforce developers allows you to observe the working process with ease. And since in-house members understand the nitty-gritty of your business, you wouldn't have to worry about explaining your specific business requirements again and again. Also, in-house experts can suggest their Salesforce extensions and improvements, considering your business goals and organizational culture. When it comes to external Salesforce development services, you can get access to qualified Salesforce developers from any part of the world. These professionals have expertise in your business domain and provide excellent results at less prices.
The choice between outsourcing Salesforce development services and in-house development ultimately comes down to your budget, the complexity of the project, the timetable, the need for scalability, the level of in-house experience, and your data security requirements. Before forming a decision, it is recommended to carefully analyze these aspects, take your organization's long-term objectives into account, and weigh the advantages and disadvantages of each choice.
If you need better integration with internal systems, have continuing, highly specific development requirements, or value total control over the development process, an in-house development team can be a better option for you. Before deciding on the best course of action for your organization, it is advisable to weigh the trade-offs, take your budget, the needs of the project, and long-term objectives into account.
Combining the two strategies in some circumstances, such as outsourcing some development work while keeping a core in-house staff, might also be a wise move.
Case in Focus
One Of the Largest US-based Promotional Products Supplier Reduced Its Large Volume of Customer Inquiries Through Salesforce CRM
The client is one of the largest suppliers of promotional products in the world based out of the United States. They were facing problems of inefficient customer query management leading to huge case volume overload and escalations. Damco worked with the client to analyze the problem and proposed a multi-cloud Salesforce solution. Read More