The disruptions caused by the global pandemic followed by economic slowdown brought unique challenges to the Property and Casualty (P&C) insurance industry. At the same time, this test of ingenuity and flexibility has allowed innovative insurers to flourish despite the global market conditions. As the economy continues to reel, the pressure on P&C insurers' revenues has intensified, especially for those who failed to keep up with the changing sectoral landscape. As such, companies are looking to drive agility combined with resilience to stay sustainable, relevant, and afloat.
In fast-changing, disruptive environments, introducing technology into processes and renewing business models, enables insurers to emerge stronger with resilient and future-proof operations. Automation technologies help insurers improve efficiencies and reduce costs while also enhancing the customer experience by providing a more personalized and tailored approach to servicing insurance needs. It is an important part of the future of insurance as it enables insurers to act quickly in order to stay competitive with other businesses that are also adopting this technology.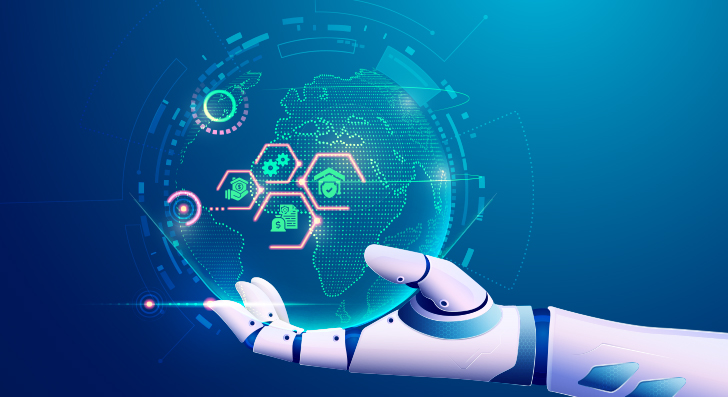 In this blog, we'll explore how hyperautomation can help P&C insurers blaze an intelligent path to higher efficiency, profitable operations, and solid decision-making.
What is Hyperautomation in Insurance and How Can it Enhance Insurance Pricing?
Intelligent automation involves the use of automation technologies like robotic process automation (RPA), artificial intelligence (AI), machine learning (ML) and business process management (BPM) to streamline and scale tasks and decision-making across organizations. Now, Hyperautomation is the act of automating everything in an organization that can be automated. The intent of hyperautomation is to streamline processes across an organization using intelligent process automation (IPA), which again includes AI, RPA and other technologies to run without human intervention.
The cross-functional hyperautomation solution obtained by combining such forward-leaning, sophisticated technologies allows insurers to adopt a customer-focused, business-driven, profitable, disciplined, and sustainable approach to identifying, vetting, and automating areas of business operation, such as underwriting, policy pricing, claims settlement, etc.
Given how hyperautomation in the insurance industry appears to be a silver bullet that addresses business-facing and client-side issues, it comes as no surprise that market watchdog Gartner had predicted that organizations will replace 15% of their process-agnostic software types with hyperautomation-enabling software by 2024. Such a move is anticipated to cut down operational costs by an impressive 30%.
How Hyperautomation Technologies Can Help Insurers Improve Efficiencies Across the Entire Value Chain?
It is no secret that the underlying technologies of hyperautomation, namely, AI, ML, and RPA, find use in insurance and have been instrumental in improving efficiencies across the value chain. They have been used to automate processes like data management, underwriting, and claims processing. However, the problem lies in the fact that these technologies have been deployed in a vacuum or silo, which isolates their effect. On the other hand, hyperautomation bundles them together to concentrate their benefits and compound the bouquet of results, which is far more effective. Soon the use cases of hyperautomation in insurance industry will be evident across all aspects of insurance businesses.
Hyperautomation can be a solution for the past, present, and future of insurance. As an illustration, it is used to set the context and capture and maintain historical data, which is a fragment of the past. On the other hand, it can be used to ascertain the probability of a risk event occurring or possible additional liabilities for extending coverage, which is an insight into the future. All this while, the actual work of hyperautomation takes place in the present, be it while determining the price to be quoted or investigating a claim, which is a thing of the present.
How to Leverage Analytics and Intelligent Automation For Commercial Excellence?
Since we have already made a compelling case for introducing hyperautomation in insurance, it is time to visualize how to implement the same for commercial excellence, which includes Marketing, Pricing, and Underwriting processes. At the core of it all, however, is a need for an organization-wide commitment and support for hyperautomation in order to achieve its full potential. For this, P&C insurers need to take a three-pronged approach that focuses on people, platforms, and processes.

1. Right Data
First, they should ensure that analytics and intelligent automation are embedded in the core business processes and systems. They should have the right data available to support each stage of the customer journey. The data should also be enough so they don't have to rely on guesswork when making decisions (e.g., if they have no idea how many people have purchased insurance through their company in recent years). At the same time, the data should be of the highest quality to allow them to extract valuable and meaningful insights. Garbage data will only yield garbage results.
2. Right People
Further, they must ensure that the right people are involved in the process and their decisions support organizational goals, not just their own personal interests or needs. Finally, the platform must be capable of processing data and presenting it in a way that allows users to make more informed decisions. To gain optimum results, insurers must train their staff on how best to use this data and how it will impact their business processes. Sensitization at the grassroots level will enhance technology adoption.
3. Right Implementation Roadmap
Most importantly, the change should be continuous with multiple checkpoints to test its implementation efficiency. You cannot introduce an overnight disruption. Accordingly, the key to success is to start small and implement hyperautomation in increments, ensuring that it is a natural extension of the rest of your business. It's vital for insurers to start with one area, determine how well it works, and then expand into other areas as necessary to avoid a catastrophic breakdown in business machinery. The end result will be a more agile company that can react quickly to market changes.
Accelerate your Digital Transformation With Hyperautomation
Conclusion
Hyperautomation is a game-changing technology that will help P&C insurers drive more profit from every dollar they spend. The potential benefits of hyperautomation in insurance are impressive, but it's important to remember that this isn't just about automating existing processes — it's about accelerating the entire decision-making process and giving insurers the agility and flexibility required to react to market changes. If you want your business to be competitive, then hyperautomation should be at the top of your digital transformation goals list.
As a trusted digital transformation partner, Damco understands the nuances of empowering insurance companies with cutting-edge Insurtech solutions and accordingly prepares customized roadmap for digital success.