COVID-19 outbreak drove every organization to ponder on – Now What? Some businesses were temporarily halted, while some like healthcare were pushed to until-now-unimaginable efficiencies. The other thing realized in unison was technology enablement where software and applications bridged gaps made by social distancing and stay at home orders.
The world witnessed firms from all walks of technology to pave the way for safety and business resumption. Salesforce, the cloud technology giant, has been the fastest to extend practical solutions to help businesses sail against the wind. In fact, companies offering Salesforce development services have emerged as a bedrock to their clients prioritizing tech adoption and setting the course to recovery.
As a Salesforce Gold Partner and a leading Salesforce development company, we have the vantage point to witness how Salesforce is enabling diverse businesses to revive their operations and scale-back to full efficiency
The following are the major ways in which Salesforce is empowering businesses world-wide and helping to move the needle for its users:
Work.com
The abrupt shift to remote and managing co-located teams with distancing norms has been a challenge to organizations. For businesses looking to jumpstart or resume full-scale operations, Salesforce rolled a complete suite of applications, resources and content packaged in a single offering Work.com. Bet it contact tracing or workforce reskilling – it pretty much has every technology that a business can use to ensure that everybody on board is safe and able to work.
iWorkRemote
Several Salesforce professional services have come up with solutions to extend Work.com to suit unique needs, one such example being iWorkRemote, a highly customizable remote working enabler. These solutions are providing an efficient workaround for basic office operations like asset or attendance management in a remote environment to make it as agile as a conventional office floor. As Work.com offers a plug and play modular platform, many organizations have successfully leveraged its extensibility through diverse API integrations.<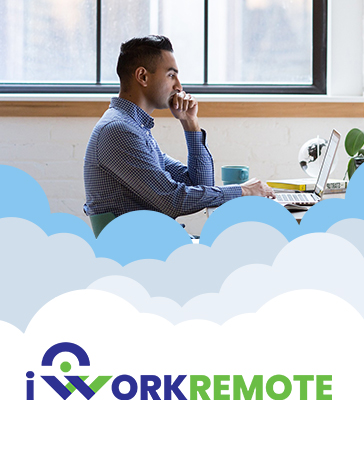 Salesforce Cloud Products
Salesforce being a cloud-based SaaS software is inherently suitable for remote teams and automation. For example, Service Cloud enables users to respond to customer needs on any channel, from office or home. Easy integration of AI Chatbots increases agent productivity by enabling self-service – something that every customer-centric organization can find immediate value in.
Likewise, Marketing Cloud has emerged as the key enabler for relevant and empathetic customer nurturing initiatives during the pandemic. To support clients with rapid implementation of these customer experience platforms and applications, Salesforce development services have upped their ante.
Many retail chains and consumer brands have migrated to Salesforce Commerce cloud as their existing platform was not able to handle the traffic surge or data quivers due to the pandemic.
COVID-specific Support
Salesforce has pooled several insights and tools for managing businesses through crisis. For example, COVID-19 data hub allows organizations to access and analyze COVID-19 global data in a free Tableau dashboard. Under COVID-19 Response Playbook, businesses can avail of a versatile framework to stabilize business by mitigating short-term risks and reopen workplace while ensuring a safe return of employees. In addition, Salesforce is actively publishing an assorted range of helpful resources such as guides to manage virtual events remotely, best practices to communicate with customers during current times, to update websites faster, and more.
AppExchange Apps
Salesforce was quick to curate a list of apps, solutions, and consulting expertise on AppExchange to stabilize operations for their clients. Several resources have been rejigged to highlight COVID-19 support for Healthcare and Life Sciences, Remote Working and Customer Support, Transportation and Logistics Solutions, and more.
Here, in the US, ArcGIS and Salesforce partnership enabled monitoring of COVID-19 hotspots to help field representatives make informed decisions and plan schedules thoughtfully. Salesforce is the core of several leading field service applications and this COVID-19 trend monitoring has helped field teams to keep servicing while staying safe.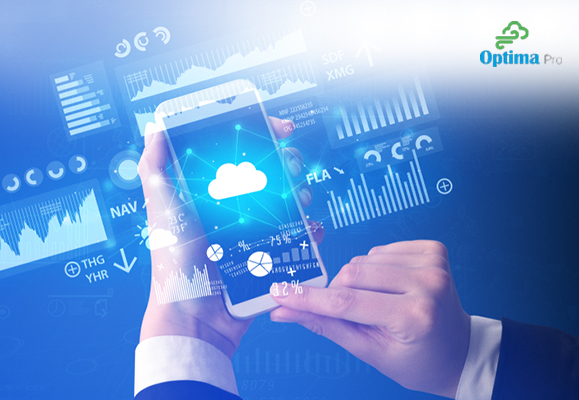 Moving further
Under the evolving global crisis, Salesforce has moved all technology cogs to keep the client's business machinery running. As Marc Benioff, Salesforce Chair and CEO, shared "In this pandemic, every company has an opportunity to show that business can be the greatest platform for change."
Damco is a Salesforce Gold Partner, is committed to bringing all the advantages of Salesforce COVID support to its customers so that they can realize maximum value from their technology investment in current times and beyond. We encourage customers to visit COVID-19 Response section to explore our comprehensive range of COVID-support solutions.