Applications play an instrumental role in the growth and success of a business organization, from improving customer service experience to strengthening brand value, generating new revenue streams, gaining competitive advantage, and more. However, traditional application development isn't enough to stay on par with the rising competition since it demands a significant amount of investment, time, and effort.
As business dynamics are changing with every passing day, enterprises are looking for innovative ways to leverage modern technologies that help them improve efficiency, reduce costs, expedite application development, and quickly respond to market needs. In other words, SMBs are looking for ways to develop value-driven business solutions that help them push their digital transformation initiatives forward.
Low-code is one such emerging technology that facilitates bespoke enterprise-grade application development with minimal coding. Using low-code platforms, both seasoned developers and non-tech savvy people can leverage the drag-and-drop functionality for building canvas apps, model-driven apps, and portals in a quick turnaround time. Though there is a multitude of platforms available for low-code application development, Power Apps is one such platform that has been strong momentum since its release. Read on to this insightful piece to know the ins and outs of Power Apps and how this platform can help SMBs in their expedition of digital transformation.
A Quick Overview of Power Apps
Power Apps is one of the popular low-code platforms developed by the technology giant Microsoft to expedite the application development and deployment process. This platform is a robust suite of connectors, apps, services, and a data platform that provides a rapid development environment to build professional-grade apps that solve unique challenges, modernize processes, and improve business agility.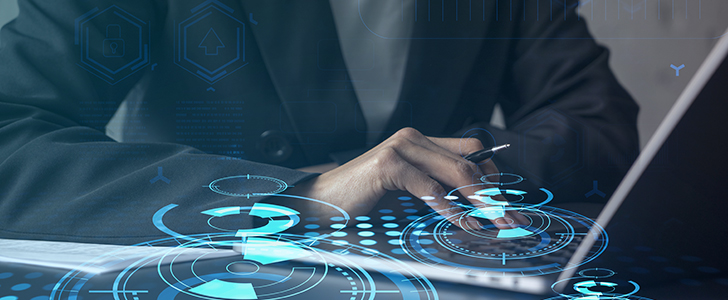 What's more interesting to note is that Microsoft has been positioned as a Leader for low-code app platforms in the Gartner® Magic Quadrant™. Furthermore, a study on 'The Total Economic Impact of Power Apps' commissioned by Microsoft reveals that the average cost of application development using Power Apps is 74% lesser. Not to mention, 92% of Fortune 500 companies are using Power Apps every month. Popular brands like Toyota Ernst and Young, Coca-Cola, H&M, etc. have adopted Power Apps to solve varied business challenges. This may be one of the reasons why SMBs are also seeking Power Apps Consulting to reduce costs, increase productivity, and drive digital transformation.
4 Ways Power Apps Can Help SMBs to Drive Digital Transformation
1. Overcome Business Challenges
When it comes to solving business challenges, enterprises are left with primarily two options either they can build a dedicated solution for that particular problem or go with an off-the-shelf solution. Building a dedicated solution demands heavy investment of both time and money, while an off-the-shelf solution may not be able to address the unique challenge. In such a scenario, it makes sense to build a low-code solution using Power Apps.
With this platform, SMBs can develop an enterprise-grade solution to address the inefficiencies in operations. Since Power Apps streamlines the app development process, enterprises can build a solution tailored to their requirements. From automating communications to streamlining employee onboarding and offboarding, tracking employee expenses, attendance management, inventory management, and instant quote generation, everything can be done with ease through Power Apps. This translates to increased productivity, reduced costs, and digital transformation.
How to Unlock The Potential of Power Apps
2. Seamless App Integration
Power Apps is equipped with a slew of powerful connectors and APIs that offer easy integration with an Office 365 suite including PowerPoint, SharePoint, Outlook, OneNote, Word, Excel, Teams, OneDrive, Power BI, and other Microsoft applications. Besides this, Power Apps offers seamless integration with SQL Server, Dynamics 365, Salesforce, and other third-party services. Furthermore, the ready-made modules and components of Power Apps such as Custom Commands, Business Rules, Process Flows, and Forms facilitate the seamless launch of applications for business operations. In a nutshell, Power Apps' potential to integrate with a host of business applications not only improves workforce productivity and efficiency but also drives digital transformation.
3. Automate Recurring Tasks
Automation is the next big thing that has sparked a revolution in digital transformation. With model-driven application development using Power Apps, SMBs can not only automate manual and repetitive tasks but also digitize and optimize traditional business processes and operations, resulting in improved efficiency, increased productivity, and digital transformation. In other words, Power Apps can free-up the workforce from performing manual, tedious, and recurring tasks and let them invest all their efforts and time in activities that require human intellect. Furthermore, Power Apps integration with Power Automate (formerly known as Microsoft Flow) allows SMBs to automate any business process.
4. Intelligent App Development
Artificial intelligence is one such emerging technology that has brought a paradigm shift in application development. Today, AI is influencing businesses across industry verticals. The good news is that enterprises these days can infuse AI into business applications through Power Apps. The AI Builder of Power Apps allows businesses to add intelligence to the apps through AI models, which simplify a plethora of tasks such as text recognition and translation, key phrase extraction, invoice processing, receipt processing, sentiment analysis, prediction, object detection, category classification, entity extraction, and more.
Overcome Business Challenges
Seamless App Integration
Automate Recurring Tasks
Intelligent App Development
Summing Up
In today's dynamic business world, SMBs are pushing their digital transformation initiatives to improve efficiency, drive productivity, and stay competitive. If you are also planning to adopt low-code solutions to quickly adapt and respond to fast-changing business requirements, it's strongly recommended to invest in Power Apps for building modern business apps that reduce complexity and ensure smoother sailing. Partner with a professional Power Apps Consulting Services provider to leverage the potential of this low-code app development platform.