The insurance industry is complex and competitive. As such, effective insurance policy management forms the cornerstone of improved revenue and higher customer experience. The lifecycle of insurance policies right from creation to expiry involves multiple processes, touchpoints, and stakeholders. However, the emergence of innovative technologies has transformed how insurers issue, handle, and manage policies. Modern technologies such as data analytics, artificial intelligence (AI), automation, and insurance policy management software enable insurance providers to optimize and improve each phase of policy management. This, in turn, helps in unlocking improved operational efficiency, better customer retention, reduced costs, and enhanced regulatory compliance. In this blog, we will take a look at how technology including RPA, AI/ML, and Intelligent Document Processing (IDP) can streamline various policy management processes.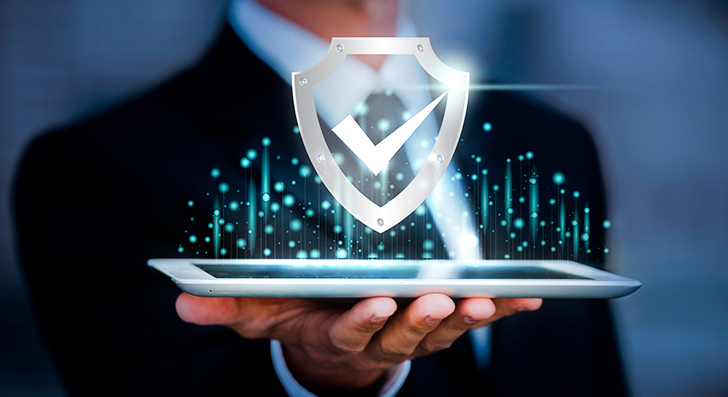 How Technology Enhances Insurance Policy Management?
Here is how cutting-edge insurance technologies are being used to streamline the policy lifecycle:
1. Streamlined Policy Creation
The traditional policy creation processes were often bogged down with endless paperwork, delays, gaps in communication, and other hassles. Today, innovations such as insurance policy management software can easily remedy these challenges. These systems often leverage advanced Machine learning algorithms to analyze data and automate policy creation. By assessing information such as customer demographics, claims history, family medical history, driving record, coverage options, etc., the system can create tailored policies that meet customer needs. Such a streamlined approach not only speeds up the process but also ensures there's minimum scope for human error and biases, thereby improving customer satisfaction.
2. Data-driven Underwriting
Rapid transformations in technologies have caused a massive shift in customer needs and expectations and have ushered in a new era of connected, digitally conscious buyers. Automated, data-driven underwriting enables insurers to adapt to the shifting customer demands and meet them where they are. Modern underwriting solutions equip insurers with instant access to troves of structured, semi-structured, and unstructured data. Underwriters can then harness this information to assess the risk of insuring potential policyholders. Data obtained from diverse sources such as social media, insurance records, biometrics, etc. enables underwriters to acquire valuable insights and make informed decisions regarding policy approvals, coverage limits, and premium pricing.
3. Intelligent Policy Administration Process
Smart insurance policy administration systems can automate various tasks such as policy issuance, renewals, and endorsement processing. These systems can extract essential data from policy documents and then update the data in real time. This facilitates seamless communication between all the stakeholders. By streamlining insurance policy management, insurance businesses can drive efficiency, improve accuracy, and enhance customer experience. It enables insurers to efficiently manage policy information, offer timely updates to policyholders, and offer personalized experiences.
4. Seamless Policy Documentation
Managing policy documentation can be tedious, especially if insurers are still in the process of migrating from paper-pen models to digital formats. With the integration of technology, it becomes easier to create, store, organize, and retrieve policy documents regardless of their size. Insurance policy administration software also safeguards such critical assets from loss, theft, or unauthorized access. At the same time, it makes such information available to stakeholders, which empowers them and reduces overall workload and downtime.
5. Real-time Policy Changes
Self-servicing portals are making it easier for policyholders to take charge. They can dictate any changes or adjustments to their insurance policy, which should ideally reflect almost instantly. With real-time policy adjustments, policy lifecycle management software systems can introduce changes instantly and effortlessly. Using it, policyholders can update coverage details, update policy terms, and make any kind of appropriate changes. Such support and self-reliance increase the value proposition of the insurance product and services and make them more customer-friendly.
Simplified Policy Management at Your Fingertips
6. Personalized Customer Engagement
Personalization is an inherent customer expectation, which is why it comes as no surprise that it forms the heart of all customer engagement strategies. With the rise of insurance technologies, the sector can finally keep up with this trend and meet customer expectations. Insurers can leverage it to deliver personalization at various touchpoints – from sales and marketing to policy underwriting. Such product and service personalization will inspire customer loyalty, satisfaction, and retention.
7. Automated Renewals and Notifications
Policy renewals are an excellent opportunity for insurers to earn long-term business. As such, a lot hinges on the customer experience at such a pivotal point. A slight mistake can put off loyal customers from renewing their policy. Fortunately, insurance policy management software can scale business growth by cementing several friction and drop-off points while enriching the overall experience. Insurers can achieve this effect through timely notifications and reminders of pending payments and automated or one-touch policy renewals. Doing so benefits the insurance businesses and policyholders alike as there is negligible chance of oversight and lapses.
8. Claims Processing Efficiency
Even though claims processing may not count as a component of policy management activities, it does influence insurance operations. With the intervention of new-age insurance technologies, it becomes increasingly simpler to automate claims-related processes such as claims submission, verification, and approval. The integration of other advanced technologies like image or text recognition and AI analysis can further expedite claims processes for faster payouts and rewarding customer experiences. At the same time, they can detect and flag fraudulent claims to prevent any losses to the insurer or the policyholder.
9. Enhanced Compliance and Reporting
As a highly regulated industry, insurers must ensure compliance with the latest industry regulations and reporting requirements. However, adhering to such guidelines and ensuring compliance can get tricky, especially when it is expected at short notice and when the cost of non-compliance is heavy in the form of fines. Once again, technology comes to the rescue. The best policy and procedure management software systems come embedded with automated tracking and reporting tools that allow insurers to maintain accurate, immutable, auditable, and up-to-date records. This can ease any compliance woes for businesses, allowing them to focus on core competencies.
Conclusion
In summary, the confluence of technology and insurance has breathed new life into the industry. An insurance policy management software will play a critical role in orchestrating such a transformation and optimizing the policy lifecycle. Insurers can use it in multiple ways to boost customer experience, foster long-term loyalty, and improve business processes. Those who capitalize on opportunities through such technological advancements will find themselves at a vantage point in this rapidly evolving industry.
Case in Focus
A leading Caribbean-based multi-line insurer faced challenges with legacy systems that hindered efficiency. The disparate, antiquated systems impeded core operations including policy and claims management. To address these challenges, we developed and implemented a comprehensive insurance management system. The system offered configurable, scalable, and secure functionalities across product and policy administration, claims processing, agency management, and comprehensive reporting. As a result, the insurer could reduce manual intervention, save costs, boost revenue, and ensure data consistency. Read the client's success story for more details.