As the insurance sector turns more dynamic, insurer brokers play an even more pivotal role in ensuring last-mile delivery. Such growing importance compels brokers to harness the latest and best tools and technologies to maintain effectiveness and efficiency in their day-to-day activities. Insurance broker management systems are a part of such a solution set that can streamline and improve business operations. Modern-day cloud-based insurance broker software allows brokers to handle day-to-day tasks with ease.
In this blog, we take a look at 7 ways in which broker management systems can improve broker operations.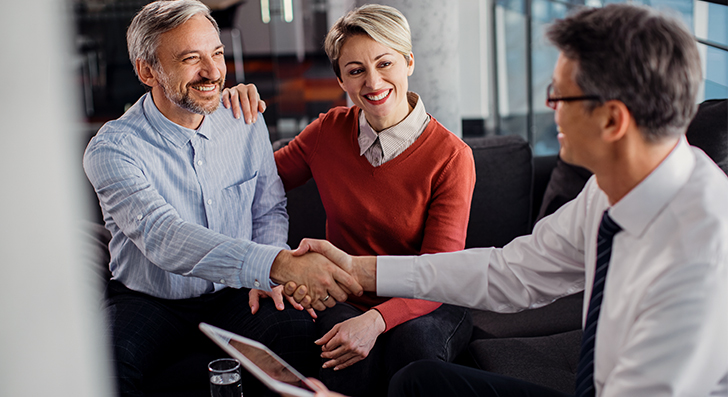 1. Automated Workflow and Task Management
Insurance brokers usually focus a lot of bandwidth on administrative activities when they should be spending more time in customer facing activities. Therefore, it's imperative for them to have a solution which can efficiently complete these activities. This is where a right broker management system can help the brokers. Workflow automation and task management are two leading benefits of using a broker management system. Insurance broker management systems can inject procedural efficiencies by streamlining and automating repetitive tasks like client onboarding, claims processing, policy renewals, and commission calculations. Such automated workflows allow brokers to save up on valuable time while reducing the risk of human or clerical errors. Similarly, users can define tasks, their respective workflows, and any other dependencies or conditions. This mechanism ensures that no task falls through the cracks and that everything goes as per schedule.
2. Centralized Policy and Policyholder Data
Insurance is a data-heavy industry with multiple touchpoints. As such, it has data trickling in and out of multiple systems. Against this backdrop, handling customer and policy data across multiple, disparate sources can be cumbersome, resource-intensive, and error-prone. Fortunately, a well chosen and implemented broker management system cuts through organizational siloes by establishing a centralized repository for all the policy and policyholder data. Brokers can even configure it to automate the storage, organization, and accessibility of such critical information. It can also authenticate and validate data, eliminate duplication, and resolve data conflicts to enhance data quality, which in turn will improve processes and their outcomes.
3. Efficient Cross-Functional Collaboration
Collaboration with stakeholders including carriers and customers, is the backbone of successful broker operations. A broker management system can sustain seamless and cross-functional collaboration by resting it on the bedrock of communication. Most broker management software solutions come equipped with a variety of synchronous and asynchronous forms of communication, which allows all-time availability. It also eases the platform for communication as users can settle on the channel of their choice. Similarly, it facilitates real-time data sharing as it is possible to share documents securely through broker management systems. In doing so, broker management systems bring brokers, underwriters, and customer support teams on the same page and empowers them to function like a well-oiled machine.
Unlock Growth and Seamless Operations With BrokerEdge
4. Better Insights Through Powerful Reporting and Analytics
Insurers have a lot to learn from brokers' performance data. It can help them formulate new strategies and discard obsolete and non-performing ones. It also works as an auditable and immutable basis for computing appropriate brokerage. However, a lot of this structured and unstructured data goes unutilized. Fortunately, broker management systems can demystify performance, minimize the guesswork, and recommend strategies to get everything on track. As such, the reporting and analytics module of a broker management system plays a pivotal role in shaping the present and the future of business operations. Use it to generate customizable reports on commissions, policy performance, sales, and any other metrics or KPIs of importance. Broker management systems can not only generate such data but also process it to identify trends, analyze profitability, estimate revenue, track profitability, and boost productivity.
5. Seamless Connectivity With Insurance Carriers
Brokers require systems, tools, and technologies that are cohesive with that used by insurance carriers. Such universal integration ensures smoothness of workflow, efficient policy processing, and frictionless data sharing, even if the organizational environment changes. A broker management system is that puzzle piece that fits into the jigsaw of tools, platforms, systems, and technologies. The seamless integration with insurance carriers makes it easier for brokers to access carrier portals, generate and retrieve quotes, compare coverage options, and submit policy applications directly. Such a borderless architecture ensures real-time data transfer that minimizes manual data entry, expedites procedural timelines, boosts operational efficiency and employee productivity, improves customer service, and increases profitability.
6. On-The-Go Availability and Accessibility: Secured, Anytime, Anywhere
Modern-day customers prefer digital interactions and insurance is no exception. Further, in the tech-driven world, enabling remote work and offering mobile accessibility is essential. Mobile insurance broker management systems offer brokers anytime, anywhere secured access to important information, and help them collaborate online, and complete work even when they are on the go. Even when working remotely, brokers can deliver the same level of knowledge and expertise to the customers that they could deliver while working on-site.
7. Legal and Regulatory Compliance? Adhered
Insurance is a highly regulated industry. As such, insurance carriers and their subsidiaries are expected to comply with the latest guidelines prescribed for the sector. Ensuring compliance to such norms is a major responsibility when it comes to broker operations. Any lapses can attract fines, penalties, and even a loss of reputation. Fortunately, broker management systems can keep such troubles at bay by automating compliance checks and balances and by keeping an auditable record of data. Such a two-pronged approach cements regulatory compliance with the pervasive guidelines. Even if the rules and regulations were to change any time in the future, broker management solutions can analyze and effect its changes in just a single click. Such convenience comes as a great relief for brokers and insurance carriers alike.
Conclusion
In today's competitive insurance broker market, embracing digital transformation is crucial for staying ahead and driving growth. Upgrading the business models and modernizing legacy systems enables insurers to achieve agility and data-centricity. Digital tools such as insurance broker management systems optimize brokerage processes to enhance productivity, profitability, customer retention, and more. All in all, a robust insurance brokers management software is an investment you need to unleash business growth.
Case in Focus
A multinational insurance organization used an outdated, in-house system with manual processes. It contributed to delays, lower productivity, and increased costs. We helped the insurance organization migrate its large database to the cloud. The organization was able to leverage a single insurance management platform for all operations and improve efficiency, as this case study explains