Digital transformation refers to the process of using relevant digital technologies for optimizing existing workflows, operations, business models, and customer experiences. Digital transformation for insurance carriers helps them efficiently meet market trends, ever-changing customer expectations, and industry challenges head-on. Out of the core insurance processes Policy administration is one key area where the digital-first solutions can enable carriers to outperform the market.
Policy management software solutions assist insurance companies in driving an efficient policy administration process by creating, managing, distributing, and tracking new and existing policies. It creates a centralized repository, which makes policy handling easier while streamlining policy-related processes. It also ensures that the policy details are kept up to date and are accessible to all authorized stakeholders.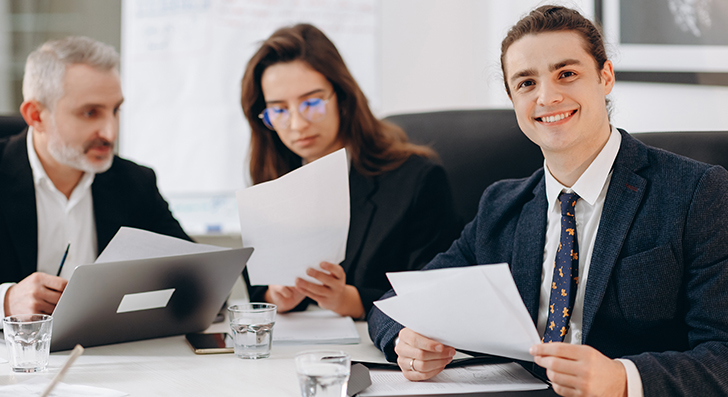 Given this role, it comes as no surprise that according to Allied Marketing Research, the market for insurance policy management software is slated to grow at a CAGR of 15.7% from 2020 to 2027. Given this stellar rise, businesses should decide on adding an insurance policy management system to their tech stack now rather than pushing it for later.
Here's a detailed guide on how to go about it.
Why Should Businesses Invest in Policy Management Software?
First things first, let's review the value policy management software brings to the table. Here are some benefits associated with policy management systems:
1. Higher Efficiency
The centralization of policy data gives efficiency a two-way boost. First, the insurance policy software makes relevant data readily accessible to all. By doing so, it eliminates any barriers coming in the way of the efficient discharge of work. Secondly, policy management software unleashes the power of automation, thereby reducing the risk of errors or inconsistencies and accelerating task completion.
2. Increased Transparency
Policy management software maintains a transparent and auditable record of everything related to the insurance policy. From maintaining an immutable record of the changes made to the policy to its distribution. It instills a sense of accountability, which adds an additional layer of transparency.
3. Enhanced Security
Since the policy management software allows access-based control, they help with ensuring data security and privacy. Further, by tracking changes made to the policy, organizations can detect and mitigate risks in real time.
4. Collaborative Thrust
Policy management systems come with collaborative tools and features that allow disparate teams to work collectively. Such collaborative action improves the quality of policy and the corresponding service extended.
5. Improved Compliance
Given how insurance is a highly regulated industry, having a tool like a policy management system will help businesses maintain compliance with regulatory requirements.
How to Select and Implement Policy Management System?
Now that it's been established that policy management software is critical for a next-gen insurance company, here's a guide on making the right choice:

Identify Business Requirements
From the benefits above, it is evident that policy management software serves a variety of purposes. However, different organizations may have different requirements or priorities for such benefits. For instance, some may have a greater need to enforce regulatory compliance while others may struggle with efficiency and productivity. Deploying a policy management system may also be a part of digital transformation for insurance carriers. As such, businesses will have to adopt a laser-focused approach to identify the best use cases of the policy management software to fit their requirements. Once these have been identified, they need to be mapped against larger organizational goals and objectives. Doing so will allow the business to define various metrics and KPIs to visualize whether the policy management software is serving its purpose.
Shortlist the Right Set of Features
Upon establishing the goals and objectives of the policy management software, businesses will find themselves in a better position to identify the right set of features to meet these goals. Here is a broad overview of some of the primary features:
Policy Creation
Helps create policies, either from scratch or with the use of templates. Policy editing tools can make changes to the policy, format it, and more.
Version Control
Version control helps companies monitor and track any changes being made to the policy. It must be paired with approval workflows so that every change introduced to a policy must be duly vetted and approved by an authority.
Automated Reminders
This feature can be useful to notify policyholders regarding any policy-related updates such as reviews, payments, renewals, etc.
Document Storage
The policy management software is a data repository of all things policy-related. As such, it should have the capacity to securely store all the data and make it searchable, retrievable, and navigable.
Reporting and Analytics
The reporting and analytics feature can be vital for maintaining compliance. At the same time, it can shed light on insights into how businesses manage policies.
Integration Capabilities
The policy management system will not operate in a vacuum. As such, it will have to be integrated with other InsurTech solutions, such as CRM, claims processing system, and more. Hence, integration should be a high priority.
Invest in a Cutting-Edge Policy Management Software with Advanced Features
Outline a Budget
While businesses may want policy management solutions with infinite features, budget is one of the greatest limitations in the way of such an aspiration. Accordingly, businesses must set a budget before they go looking for the various options available. Most policy management software providers will either have a subscription rate or a flat fee. However, additional charges may sneak up in the form of SLAs, licensing fees, etc. So, keep the recurring payments or upfront investment in mind while formulating a budget. Some vendors may also provide modularity in their policy management system, where companies have to pay a premium for advanced features. Bearing this in mind, prioritize the features into necessities and nice-to-haves to chalk up a realistic budget.
Shortlist the Vendors
Now, based on the feature list and the budget, companies can scope the market for policy management software that checks all or most of their boxes. Create a list of vendors that fit the requirements and budget to probe deeper into their offerings. Obtain quotes and even discuss how the onboarding process would play out. Businesses should request product demos or trials, or even tap into their networks to capture first-hand experience from others. Either way, conduct thorough research before committing to any vendor.
Detail a Change Management Process
Once the selection is made, businesses should commence onboarding. Since introducing a policy management system would be a pan-organizational change, C-suite leaders and executives should formulate a change management process to ensure that the transition takes place with minimum disruptions. Doing so ensures proper implementation of the policy management software.
In Summary
Choosing the right policy management software is instrumental for organizational success. Doing it right ensures that businesses can effectively manage policies, maintain compliance, and reduce risks. Additionally, it imparts renewed scalability and organizational resilience that will future-proof businesses. Hopefully, the guide above can act as a reliable North Star while navigating the process of choosing and implementing policy management software.
Case in Focus
A multinational insurance company was looking to modernize its legacy systems and replace them with solutions that leverage cutting-edge technology. Amongst the other changes, we helped the company with policy handling through a policy management system. Doing so helped the business achieve its broader goals, as this case study explains.