A systematic process of collecting observations or measurements, data collection plays a key role in improving customer experience and promoting better decision-making. Data can be collected through multiple sources such as feedback, surveys, online tracking, social media monitoring, etc.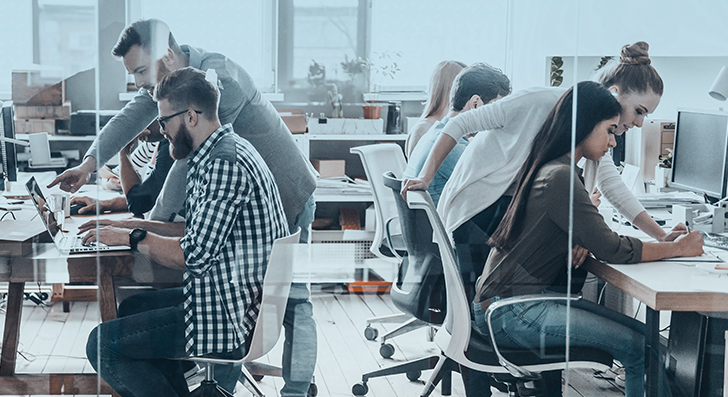 Data collection services help businesses in optimizing their quality of work, predict trends, save time, generate important insights, form better business decisions, drive profits, and a lot more. The collected data offers businesses a repository of important information at their disposal that they can use to excel in the competitive market of today. Here are some ways in which data collection is beneficial to organizations:
Discovering new customers
More accuracy in targeting customers
Improved marketing efforts
Better customer retention
Understanding customer behavior
Reduced errors
Prediction of market trends
Improved business processes
Increased business revenue
Tips for Effective Data Collection
Efficient data collection is important to successfully leverage the data available to your business. When you have the right system in place, you will be aware of the kind of data you need to collect and measure. This will help you efficiently analyze and interpret that data and form important business decisions.
Here are some tips that can help you collect data effectively:
Consider the Important Customer Interactions
The most crucial data you require is related to your customers. The first step you need to take for online data collection is to define important customer interactions. For instance, if you have an online store, you would want to know where your customers are coming from, the items they are looking for, the items they are adding to their cart, and the ones they are finally buying. By identifying the crucial interactions to track, you can consider the metrics and data collection methods concerned with these interactions. This way you'll be able to track crucial data.
Pay Attention to Behavior-Related Data
You need to consider the customer behavior that can produce important data for your organization. This would ask you to focus not just on customers who have completed a purchase or followed through your business chain. You would also have to consider factors like how far down users scrolled your particular business pages, the product categories they visited, and the amount of time they spent on your website. Collecting and analyzing such data will help you understand what business areas are working well and what areas need to be improved upon.
Consider the Important Metrics Your Business Uses
At times, the manner in which you collect data relies on the way you decide to measure it. This will include the various metrics you use to define the success or failure of your sales initiatives and marketing plans, and also how you track your visitors. Identify the metrics that your business currently utilizes as these will point towards the required data you need to collect.
Get Access to Reliable Data Collection Services
Identify the Data Sources You Will Use
One problem that a lot of businesses face is redundancies in data collection. For instance, the Content Management System (CMS) might have the same data points as Web Analytics. Thus, you will have to identify what business systems of yours provide what data. Alternatively, a lot of businesses utilize data from various systems for one specific metric. To ensure that you are collecting the right data for your business, you will have to recognize such sources and guarantee their compatibility with your data-collecting system. In case they aren't compatible, you might encounter certain problems and make wrong business decisions owing to incomplete data.
When implementing data collection and data analysis systems, you will have to start generating reports concerned with the data. Hence, it is advisable to know who will be reading these reports and what information they will require. The information will be different for different audiences, and you need to identify the data they might consider to be important. For the best results, you need to consider who will be reading the data reports and what data you will need to collect to generate those reports.
Set a Frequency for Data Collection and Analysis
Setting a reasonable frequency for the collection and analysis of data can be challenging if you work in an industry that has high fluctuations or if your business is always in a state of change. The best thing for you to do is to find out when you need data. For instance, if you need to create a monthly sales report, it will be beneficial for you to collect data quarterly so that you have enough material to develop a report at the end of the month. You also need to consider who will be receiving the reports and for how long the various campaigns will be in place. The frequency will differ from business to business, so you need to go for the one that works best for your business.
Employ a Strategy for Data Governance
A data governance strategy decides how your company collects, stores, and uses data to maintain continuity throughout your organization and keep data organized and updated. Governance rules help businesses avoid data corruption and duplication by establishing clear processes for data collection and management. This allows your business to collect information more effectively and make data-driven decisions. Also, since data governance guarantees that every department operates off the same information and follows the same guidelines, your organization is able to provide consistent customer service.
Protect User Data
Data privacy plays a key role in maintaining credibility. Along with following your business data regulations, make sure to stay updated with the best practices of ethical data collection. Protecting customer data helps you build better customer relationships. You can allow customers some independence in protecting their information by providing them access to the data that your organization has stored for them, and also the ability to request that it be deleted or modified from your system.
Automate Data Collection
Entering data manually is a time-consuming process and introduces the possibility of errors. You can save resources and time and boost data quality by using software for automated data collection. Also, automated data collection tools are equipped with other automated functions like that of data analysis. How often you need reports depends on the needs of your business. Thus, you need to set a reasonable frequency for gathering and compiling new data.
Summing Up
Data collection is pivotal for businesses in the data-driven world of today. However, conducting data collection in-house is not feasible for most businesses. This is where data collection outsourcing services are used. The providers of these services implement specialized processes to help clients procure the required qualitative and quantitative data. It is important to conduct planning and research while choosing a provider for yourself so that you get access to quality services.