A good resume is the one that gets you to the hot seat of the interview. But when most of the employers are using an ATS (Application Tracking Software) and applicants are resorting to resume formatting services, making to the human review round is becoming a rigmarole.
But, fret not. Writing a great resume is not an abstract art and with some consideration into text and visuals, you can make a resume that lands you up to the dream job.
Make the ATS Work for You
With a plethora of applicants applying for a given role, all the Fortune 500 and most of the progressive organizations resort to Applicant Tracking System or ATS. While a large chunk uses on-demand cloud-based tools such as Taleo, Greenhouse or Google Hire, rest have developed their proprietary software.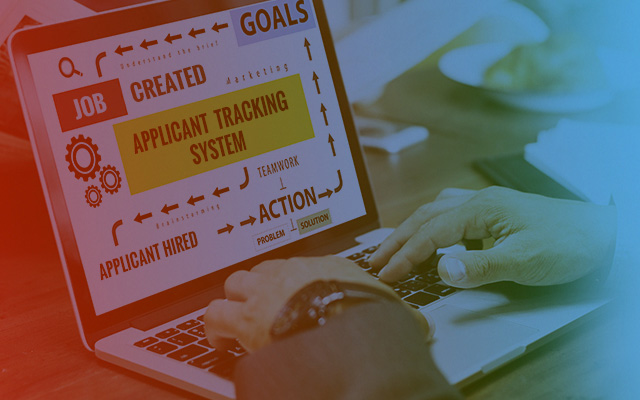 ATS works by filtering out the applicants based on the keywords and rules defined by the recruiter. For example, if a recruiter needs candidates for a mid-tier management role in automobile industry, the ATS will surface the candidates with 5-7 years of experience in the automobile industry as a production manager at the top.
The key to making to the top of ATS is to write your resume in the language that is understood by the algorithms. Here are a few steps to achieve that.
Use Meaningful Heads
Don't use clever headings like Who I am or Know me More. Instead use simple heads that directly relate to the content within, like Personal Details.
Simple language ensures a higher match with the words provided in the ATS, improves readability, and also helps the human reviewer get the gist of it in a cursory glance.
Rephrase Your Resume
Maybe you are applying for the job in bulk. But if your resume doesn't match with the Job Description, ATS will lower your rank based on low Resume Match Rate. So even if you are the best candidate, you might not appear at the top of the list. Therefore, applying in bulk is not a good idea and you should rephrase your resume as per the JD, every time.
Insert Necessary Keywords
Pay attention to the keywords used in the Job Description and list all the possible items such as your location or team size that you handled, which can make you stand out. It is always recommended to use both the abbreviated and the long forms, for example, PM and Project Manager. It increases the chances of striking a 100% match with the ATS keywords.
Optimize the Format
Don't use a table format for your career journey or education, unless necessary. Tables cause parsing errors in ATS and some of the text may get aligned with entirely irrelevant paragraph leading to creation of meaningless phrases.
Use standard fonts such as Times New Roman, Calibri or Georgia. Any fancy font which is not recognized with the ATS will cause a parsing error.
Accommodate all the text in the body as the header and footer text is likely to get lost upon ATS parsing.
Conversate with Design
Now when you have made it to the ATS top list, your resume would go through a human review. As per research, reviewers take 6 seconds to make up their mind for suitability of the candidate for the first call. This make-or-break 6 seconds can be in your favor if you heed to the presentation.
Align your resume design to the organization's branding. Resume for a creative agency can have vibrant upbeat colors while blue, black and grey design elements will suit the resume for a conservative analytical organization.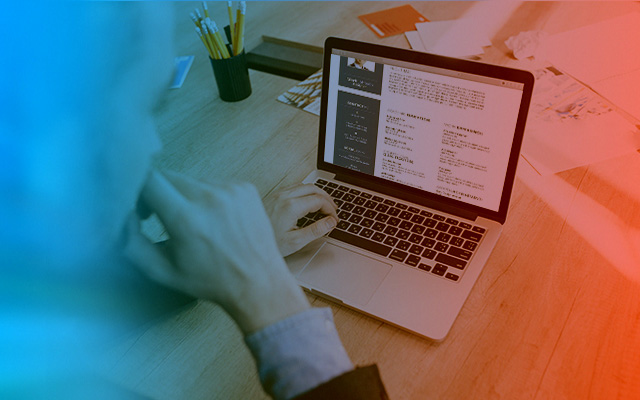 Use Cover Letter as the Showcase
Cover Letter advocates for your candidature and hence it is as important as the resume itself. Make sure that you showcase your most relevant experience and qualification. Don't recycle the cover letter, tailor it as per the JD every time you apply.
While resume tells what you are, a cover letter tells who you are. It adds personality to your resume. If you have made a measurable impact on your organization, throw that data in. But go easy on the frills as there is a fine line between bragging and stating.
Bonus Tip
In case of time paucity or for that extra edge in the already competitive job scenario, opt for professional resume writing services. From the right keywords to standard font and crisp text, they can do a makeover for your resume and cover letter. Working day in and day out for ATS optimization, they have some tricks up their sleeve, to best the ATS and make the candidate bag the deserved rank.
About Us
Damco's HR Support Services improve operational efficiency by carrying out non-core functions such as Resume Formatting, Job Posting, Job Mining, Form Filling services, and more. We have the expertise to address requirements of clients belonging to different markets and industries.