Salesforce Classic used to be the main interface for Salesforce users until 2016. But, when compared to other CRM contenders, Salesforce Classic started to be perceived as quite an outdated platform to some degree. Then the company rolled out a new and improved interface in Salesforce Lightning. With the Lightning Experience, the mindsets of Salesforce users have changed in favor of the Salesforce brand as the world's no. 1 CRM platform. It has a refreshed UI that focuses on displaying the information more visually, as opposed to relying on numbers. Compared to Classic, the Lightning development platform even allows non-technical users to create customized apps easily, without requiring programming knowledge. Because of such sleek, faster, and more comprehensive UI-based easy usability, regular releases with new features and enhancements, Salesforce Lightning has become the go-to CRM for businesses over the years.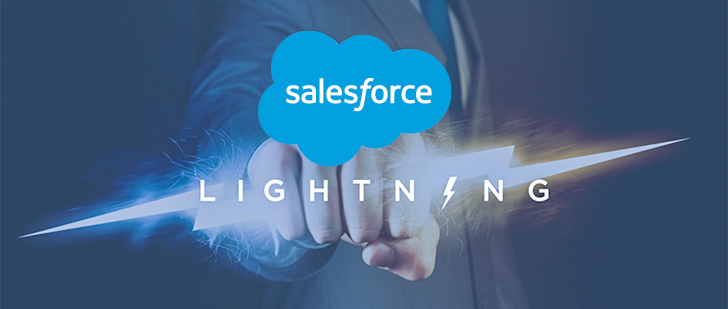 While Salesforce Classic is still available for use and many big enterprises rely on it for day-to-day operations, it has become somewhat obsolete now. Additionally, with limited capability and lack of updates of Classic, more users are expected to migrate to Lightning in the coming years.
Since Salesforce Lightning is much faster, offers more customization features, and is more easily navigable than Classic, a switchover to Lightning can be a great decision going forward for your business in 2023. However, For many organizations like yours, migrating to Lightning can be a painstaking process should you choose to do so. You'll have to invest in the right resources and must have a sustainable plan in place that is implemented in a phased manner.
With a robust and test focused migration strategy, one can ensure a smooth and seamless transition process. Having helped multiple Salesforce users in their migration journey from Classic and third-party CRMs to Lightning, as a Salesforce Gold partner, we have come up with this blog where we have listed major migration challenges that could creep in as your transition to Salesforce Lightning.
Let's discuss them one by one.
Complicated Customization
Select a Suitable Time for Migration
Substandard System Performance
Possibilities of Implementation Delay
Bombarding UI With Features
Lack of User Readiness
1. Complicated Customization
Salesforce is a highly adaptable CRM and can be customized as per the need. However, a highly customized Salesforce Classic can make the migration a bit more challenging as you switch to the Lightning platform.
If your Salesforce is overly customized, you should emphasize documenting all the changes made in Classic. The next step should be to find corresponding solutions in Lightning. If you don't know how to deal with the complexities of Classic don't fear bringing a Salesforce Lighting Support partner on board.
Efficiently Overcome Salesforce Migration Challenges and Risks
2. Substandard System Performance
Salesforce Classic to Lightning Migration is often encountered with performance issues. We have seen the performance levels of users drop down due to unfamiliarity with the changes, new features of Lightning, navigation difficulties, and many other reasons.
Before you migrate, consider availing a Salesforce audit from a Salesforce Lightning Migration services provider. Many Salesforce Lightning Support partners like Damco offer a free assessment that can help teams find out possible productivity and system health-related issues with minimum investment.
3. Bombarding UI With Features
The vast features and capabilities of Salesforce Lightning can be overwhelming for a lot of businesses. Teams find it hard to decide which functions they need and which ones they don't. Many companies have gone overboard with customizations bombarding their UI with the least necessary features.
The best way to minimize disruptions caused due to functional overloading is to review each customization. You should retain only those customizations that will enhance your process and CRM functioning.
4. Select a Suitable Time for Migration
Even if you want to switch to Salesforce Lightning, you shouldn't rush it. You must decide the best-fit time to execute the transition keeping due consideration of ongoing projects, project delays, and any risks associated with the process.
Make sure you choose such timing when your business will experience very little impact and ensure the successful execution of ongoing projects. Selecting weekends or a particular time daily would be a great time for migration when business activity is minimum. However, while you do this, your Salesforce Lightning Support partner must disable access to in-house users for that particular duration.
5. Possibilities of Implementation Delay
The Salesforce Lightning Migration challenges do not end with the migration process. After you have completed migration, you have to consistently make efforts in improving user experience on the new CRM. As Lightning offers a wide range of features, its implementation can take a long time.
Opting for a phased-wise implementation can help you overcome implementation delays. Prioritizing features and rolling them for selected users at first can help you prevent repetitive enhancements which take sufficient time and cause implementation delays.
6. Lack of UserReadiness
Team members should be ready for the changes post-migration and if they aren't, business operations get affected and productivity can stoop to an all-time low level.
To mitigate this challenge, businesses need to have a readiness check before adopting Salesforce Lightning. Providing users with training and upskilling sessions so they can gain knowledge and perspective on how to use new features and changes from Classic to their advantage can help in making team members ready much faster than usual.
Ready For Switchover to Salesforce Lightning Platform?
Migration from Salesforce Classic to Lightning (or third-party CRM to Lightning) can be full of challenges including high implementation time. Opting for a phase-wise rollout is an ideal approach to overcome these challenges effectively. Therefore, few challenges shouldn't worry you about exploring the various benefits of Salesforce Lightning. Having a strategic plan executed by experienced Salesforce Lightning Support can help you overcome real-time challenges ensuring a seamless and time-bound migration.
Case in Focus
Leading Health Care Service Provider Realized a 70% Improvement in Sales Team Productivity Through Strategic Migration to Salesforce Lightning
The client is one of the largest providers of supply chain and logistics solutions to pharmaceutical companies. They were facing issues of low sales team productivity and poor user experience with their existing Salesforce Classic interface. Damco collaborated with the client to assess their Salesforce system and proposed a roadmap for seamless migration to Salesforce Lightning.