COVID-19 has upended the 2020 goals of organizations world over. Businesses are being pushed to change their single-minded pursuit of financial gain to pay close attention to areas that truly count—people and process.
As the pandemic stretches on, leaders face the complexities of circumvent uncertainty by strategically building short and long term competencies that not only fit-the-purpose today, but evolves as the economic environment changes. In volatile circumstances, agility is the silver lining that separates the best from the rest. By focusing on adaptability, resilience, learning and foresight, companies could pivot revenue stream, innovate within the business, and meet/exceed evolving clients need.
Amid abundant turbulence, the major impediments being faced concern human resource management (people) and active reinventions in the process (digital, data-driven, automated) to take the first step towards wider agile transformation. A successful pivot today requires, focus on two interdependent areas: People + Process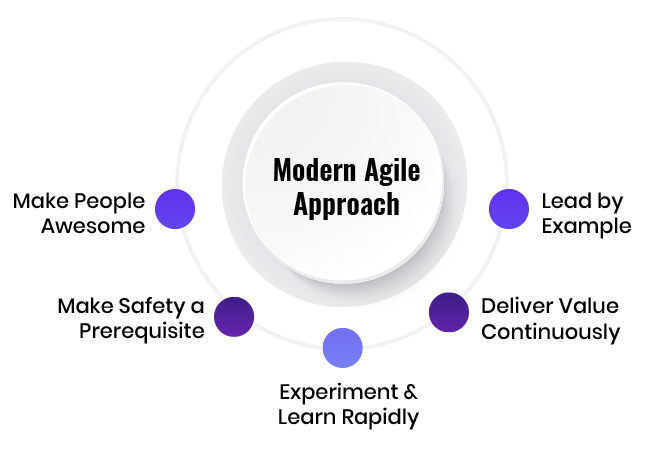 1. People (+ Process)
Organizations are confronted with new ways of working, operating and interacting with their employees, customers and partners. For an inclusive, productive, and rewarding business collaboration and work environment, leaders need to move beyond the transactional work relation to create an environment based on compassion, confidence and trust.
Supporting People through Change
Workplace disruption is not only operational but is having a major impact on the underlying health, wellbeing and overall productivity of the workforce. Global resources are facing high-degree anxiety over job security, sustenance, traditional interactions, and upskilling. Revisiting policies, showing compassion towards the vulnerable group, addressing the deeper needs of the insecure workforce, can help create a new hybrid way of working.
Competent Virtual Onboarding
With introductory handshake becoming an introductory message, mastering virtual onboarding has become crucial to acclimatize new hires to the professional expectations of the new work environment, culture, and responsibilities. Business stakeholders need to quickly revise the HR policies, digitalize documents, onboarding portals, necessary hardware, and onboarding kits. Once, the employee begins work, constant, concise communication, regular check-ins with mentor/buddies, ensure that they have the necessary tools, resources, and virtual environment to perform the new tasks.
Cross Skilling and Learning
In today's economic landscape where business skill requirements are constantly changing, cross-training employees can be one way of maximizing workforce productivity. Organizations can achieve operational readiness and identify employees who are ready to take on additional responsibilities by cross-training employees to take on different functions. In a strategic business roadmap, cross-training could be the first step for preparing for a post COVID world.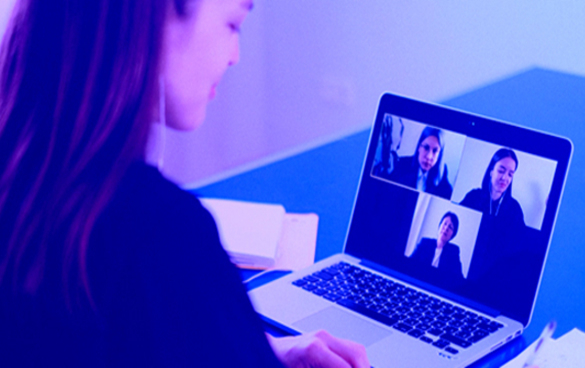 2. Process (+ People)
Businesses are facing severe disruptions and underperformance to their business as usual operations. After maintaining the safety and security of people, the focus of stakeholders shifts to stabilizing business continuity. As remote working is the new normal with distributed teams, collaboration is being facilitated by cloud-hosted platforms, appropriate network bandwidth, and competent devices. If any of the three is sub-par, the whole ecosystem will crumple to poor-productivity. Organizations need an amped-up IT framework to translate the physical workplace into a digital one.
Cloud Acceleration
For organizations still tied to legacy platforms, the on-premise hosted software is incapable to support remote working as the information is unavailable outside the physical boundaries of the firm. Facilitating cloud migration and adopting cloud backed operations are the future-ready alternatives that can keep the business running. The onus lies with the stakeholders to ensure that the apps that are partially hosted on the cloud and partly on-premise servers are still accessible with all the necessary features.
Collaboration & Communication
Scaling collaboration capabilities and hybrid communication tools across the organization would build bridges with customers, partners and suppliers. Before full-scale deployment, it is important to ensure that these apps are robust and offer consistent experience over multiple-media and data inputs. For customer-focused communication, CRM platforms are more relevant in the present scenario—omni-channel workspaces for employees and AI-powered bots for customers can help in engaging through meaningful conversations.
Online Product/Service Delivery
Education, Retail and Automotive have already started the digital transformation to extend services/products online and bypass the need for onsite visits. To ensure seamless delivery, even the products or services that were traditionally delivered over the face to face interaction are being offered through online platforms. Healthcare, On-demand delivery apps are empowering independent retailers, departmental stores, wholesalers, pharmacies, quick service restaurants, aggregators to tap new opportunities brought by recent shifts in buyer behavior.
Standard Security Protocol
When the information is put out to the hands of a distributed workforce, its security becomes the overarching narrative in all facets of the remote working policy. Therefore, organizations need a comprehensive assessment of security protocols including device policy, networks (public or private) used for access, access management over various workflows, and norms for sharing information. As a standard recommendation, periodic drills should be planned to assess if the workforce is being compliant or needs more training.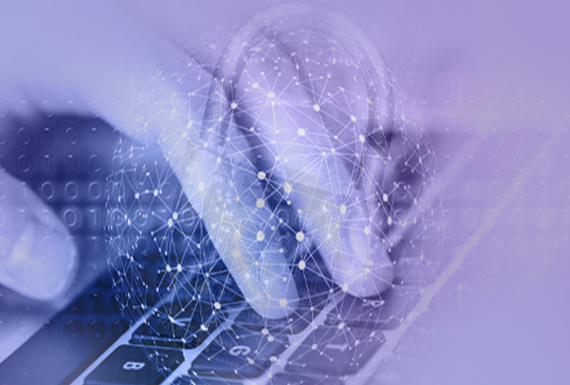 Emerging Technologies
The pandemic has catalyzed the evolution of many industries, be it food delivery, telemedicine, or education. Emerging tech is poised to redefine the future and leaders must take note of these hyper-tech trends to speed up their digital transformation journey. With AI is offering data-driven insights, ChatBots taking the initial load in customer service, Blockchain augmented data management circumventing information breaches, and RPA automating tasks freeing bandwidth of employees. The trends clearly demonstrate how leveraging these technologies can open new markets and generate unique solutions to systemic problems.
Moving Further
As the world tries its best to get through this crisis, adaptability, resilience, and foresight are the pillars that would help organizations emerge stronger. Reprioritize strategic initiatives on how to best protect the people, serve customers and stabilize business continuity and remodeling process to make organization fit for growth. To this perspective, we have collated deeper insights in our report— Navigating Crisis & Preparing for a "Brighter Tomorrow". The report introduces value creation opportunities amid the COVID-19 setback and nudges to plan for creating a resilient organization. Damco is also extending the FREE first 20 hours of Virtual CTO services offering established advisory and support to support the industry in these trying times.