Regrouping a tech team after the extended break is a difficult task, particularly when it is a season full of holidays. The team can't be blamed either as heading back to work after days filled with fun, frolic, laughter, and endless parties seem to be the toughest challenge. Besides, tech work demands attention to detail and quick shifts that make it difficult for professionals to pick up where they left off. So, to get the teams on track and ready to tackle the new year, tech leaders need to have creative solutions.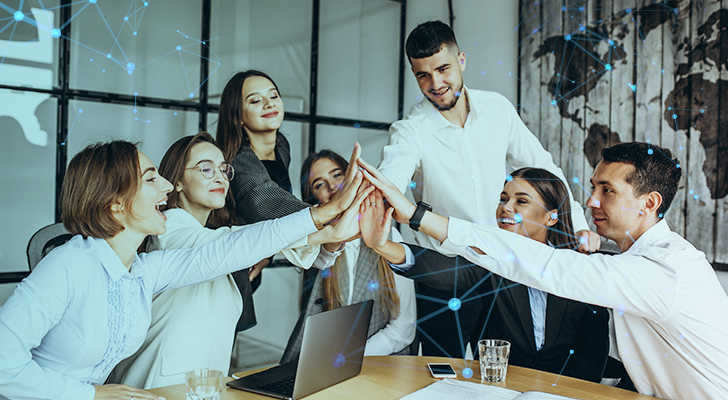 To help, listed here are some tips for tech leaders to keep their teams motivated and going forward:
Tip 1: An All-Hands Meeting is a Good Option to Amp Up
Scheduling an all-hands meeting after a long break is a good option to start with. This not only lets you set the agenda, but also the tone for the upcoming projects. Plus, this lively discussion can be used as an opportunity to amp up the team, and remind them of what needs to be done and why it is important. This assists your team members to reset and get back into work mode, reducing downtime. Also, coffee helps!
Tip 2: A Holistic Performance Review of the Previous Year Helps
Take a look back at the previous year as a holistic performance review is a great way to set teams up for success in the upcoming year. Highlighting the positives and looking into the negatives of the prior 12 months helps in painting a clear picture of the future objectives. Using this, teams can create a robust plan of action to be successful.
Tip 3: A Peek of the 'Finish Line' is Quite Enticing
Bringing your team back from the comfort zone of holidays is more or less equivalent to awakening the monster of revolt. So, the best way to get their heads back to work is to give them something to look forward to or incentivize them—this will build momentum.
Remember, the first gear in a Formula One car has to do most of the work. But the tires are ready to burn when the engine is revved up and the crankshaft starts spinning—it is only possible when the finish line is tempting.
Tip 4: Give them Time to Address Backlogs
Prioritizing tasks and ensuring that the first couple of days include time to address the backlog helps teams in getting back up to speed without burnout. Take time to speak to teams and customers that have left messages. Also, review project statuses, timelines, and objectives, then take a look at where they actually stand. This can help you get back into the swing of things quickly while reducing the to-do list.
Tip 5: A Lunch-and-Learn Meeting Helps You Ease into the New Year
Get together to revisit your mission, vision, and targets to ease into the new year. Make sure that the mission and vision are clearly defined while the targets are revisited. Once done, assure everyone is comfortable and rightly aligned so you know upfront what every member has signed up for—things work more smoothly after that!
You can look forward to 'innovation as the vision for 2023' for your organization, a culture where innovation can thrive. Nurturing this mindset helps you win the employee's confidence that they can ask tough questions and contribute to critical conversations. In fact, an employee looks forward to a culture of innovation where they can be creative in their ways, rather than competition, where they have to prove themselves.
Tip 6: Set a Vision and Align Around the Goals
Developing goals around a shared vision is good team practice. For instance, no one ended 2022 where they planned in January, but all of us realigned our expectations. Often with the same goals in mind, we looked for new opportunities.
You'll never be able to predict what follows in 2023, but you can certainly pick a direction as well as push towards it by getting your best team together and agreeing on what's important for now.
Tip 7: A Team Retreat Goes a Long Way
Holding a team retreat or goal-review sessions that cover impediments and incentives within the first month helps the team to align with the organizational mission. A half-day retreat addressing team challenges and workshops featuring all the possible solutions will go a long way to help the team start on its journey.
Tip 8: Announce the Next Milestone Event
The overall feeling trends toward the coming never-ending iteration after an extended holiday break. Announcing the next milestone event is a smart move to combat this. Mark the dates on the calendar and put them in everybody's mind. Setting the date not only creates cross-functional collaboration but also forces the team to scope the work accurately to hit the deadline with full enthusiasm.
Tip 9: All Work and No Play Makes Jack a Dull Boy
With the team members being remote for many organizations, motivation is an ongoing challenge. So, introducing simple gamification efforts like tech trivia – a programming challenge, or a virtual café connection with social engagement isn't a bad idea. Another strategy can be inviting an industry leader in for a tech talk on a topic such as Web 3.0—its enhancements, promises, and opportunities.
Tip 10: Reiterate What Success Looks Like for Each KPI
In these times of working remotely and high stress, most likely with more distractions—it has never been more critical for everyone in the organization to understand where the company is going and how their specific role contributes to its growth. It is vital that everyone understands what metrics are measured paired with what success looks like for each KPI.
Bonus Tip: Tested 'Playbook' Always Works
Broadly, you see two types of people after a holiday break: the first type is refreshed and can't wait to get back to work; the second type finds it hard to switch gears and get back into it. This implies, each person would need something different, but the story of success will still be there. So take a deep breath, take out the 'playbook', and start playing the game—going by the 'playbook' works every time!