Customer Relationship Management (CRM) software has gained the status of a fundamental tool for optimizing Sales, Marketing, and Customer Service processes across industries. While more and more organizations are implementing CRM systems, an increased number of organizations are reporting disenchantment because of a slim ROI or absence of a tangible result.
One of the most common causes of failed CRM projects is OVER BUDGET. The adoption of CRM system is part of a business process transformation and usually costs more than just the face-value. CRM Operational Expenditure (CRM OpEx) is more than mere accumulation of cost of the platform subscription, cost per user, cost of customization and implementation. It also includes the cost of data preparation, cost of recruiting–training–onboarding resources, cost of maintaining the up-time with all the features, and more.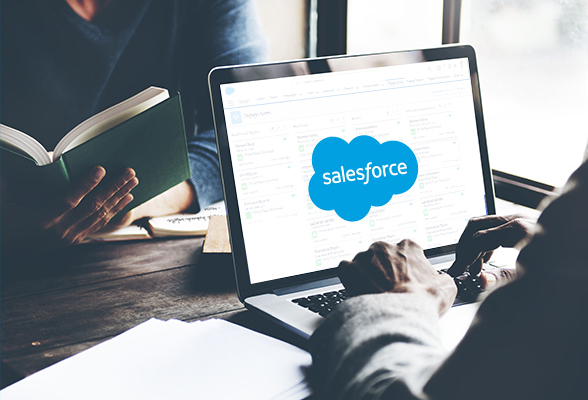 Though bigger organizations with generous CRM budgets can afford to have the in-house talent to keep their Salesforce CRM running, smaller organizations with a limited IT budget need to balance the cost of CRM with the cost of core business functions.
A Salesforce Administrator provides the right tech-governance and oversees basic administrative functions of a CRM system such as– user account maintenance, preparing reports/dashboards, auditing workflows, working with developers for integrations, and training Sales, Marketing, and Customer Service teams.
A remote Salesforce Database Administrator is the primary system administrator working at a location different from the stakeholder organization and is a highly-solicited role for organizations with smaller teams and frequent spurts in sales volume.
Below mentioned are three ways in which a Remote Salesforce Administrator helps in optimizing CRM OpEx as per the business requirements:

1. Zero Onboarding Cost
Hiring an in-house resource has an onboarding-cost attached to it. The Human Resource team needs to conduct interviews, shortlist candidates and hold orientation sessions, which can take anywhere from a week to months from the day when the requirement for CRM resource was originally raised.
A remote Salesforce Database Administrator is a ready-to-use resource that requires only a few days to understand the process architecture to begin. Such resources are freelancers or on the payroll of an outsourcing company and are billed on their per-hour rate. The contract can be drafted for the duration as per the business need.
2. Access to World Class Expertise
Hiring a certified Salesforce Administrator with industry-specific experience might not be affordable for small and medium-sized organizations or might not be easily available at their location. With remote engagement, world-class talent can be hired for the required number of hours.
Expert administrators work under Agile methodology to complete the task swiftly and save on billable hours. Such experienced professionals can be accessed through a third-party Salesforce Services Provider who manage different projects and provide Salesforce developers, architects, and administrators.
3. Scale Up as the Business Grows
To support globally distributed teams working in different time-zones, multiple Salesforce database administrators can be hired. Remote engagement is cost-efficient for organizations just beginning to realize Salesforce advantage and need to hire multiple admin professionals.
To support aggressive sales and marketing campaigns, companies can hire more administrators and scale down when the peak passes. Instead of overburdening the in-house resource or hiring multiple resources who will be idle the rest of the quarter, remote engagement saves operational expenditure.
Summing Up
Remote Salesforce Administrator helps the businesses focus on core functions and maximize the value from Salesforce investment. Especially for the teams who have recently deployed a CRM and are looking to optimize the operational expenditure, a remote admin is the most cost-efficient option.