Classic and Lightning are the two common versions of the Salesforce CRM UI. The newer Salesforce Lightning version gives clients a more natural and easy-to-use interface compared to Salesforce Classic. The former equips users with all the features of Einstein AI whereas with the latter, you only get access to some of the features. Classic will ultimately be phased out soon, hence, it is advantageous for users to get used to Lightning now. And, Salesforce migration from Classic to Lightning is the only way to ensure that you avail of the newest Salesforce updates as soon as they go live.
Black & White: Differentiating Between Salesforce Lightning and Classic
Here are some of the key differences between Salesforce Classic and Lightning:
Salesforce Lightning vs Classic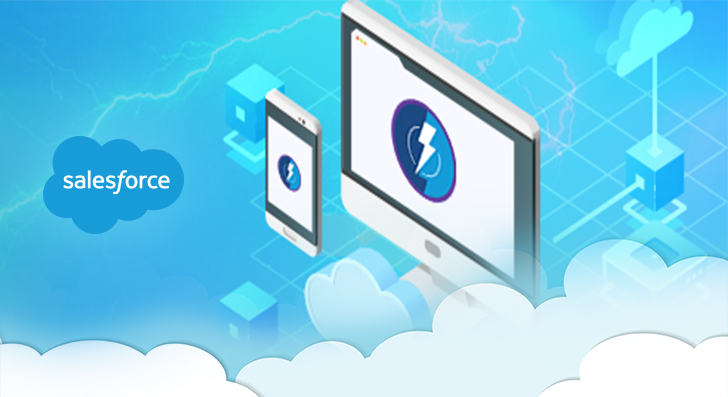 Salesforce Lightning receives more updates compared to Classic
Compared to Classic, Lightning has a more modern interface
Salesforce Lightning provides users access to more Einstein functionality than Classic
Salesforce Lightning has more features compared to Classic
Salesforce Lightning cost the same as Salesforce Classic
In contrast to Classic, Lightning provides users with a modern and intuitive experience in UI. You get access to informational, robust dashboards and advanced features with Lightning at the same cost as Classic. For a majority of users, Salesforce Lightning is the right choice, especially if their company is new to using Salesforce CRM. The Lightning interface is faster, more comprehensible, and is the future of Salesforce. Classic, on the other hand, is suited for teams returning to Salesforce who are set in their old ways of doing things.
In case you choose to go for Classic, keep in mind that its future is uncertain. It is beneficial for new users to stick to Lightning unless they are receiving some clear benefits of choosing Classic.
Dissecting Salesforce Classic
The original interface of Salesforce is called Classic. This version has some important features for CRM, like customizable dashboards, integrated email templates, display of events on the homepage, etc.
Looking at the interface of Salesforce Classic, you would understand that it doesn't have a modern UI. The interface is compact and not much attention is paid to graphics and images. The UI is centered on text and the graphics used are few and not displayed in high resolution. The font size used is not pleasing to the eye and some layouts have a lot of unused space. It seems like a lot of content is fitted into a tiny space. This dashboard version is focused more on the text and the UI makes navigation a bit challenging.
Users new to the Salesforce CRM might not even know about the Classic version. The version will eventually become obsolete. Salesforce has not yet announced a final date for Support for Classic but its future is uncertain.
Lightning Strikes: Why Salesforce Lightning Reigns Supreme Over Classic
New organizations are by default directed to the Salesforce Lightning version when they sign up. Old organizations are making a switch to Lightning. Let's understand the features of Lightning that make it better than Classic:
Better Security
Lightning provides an option for 'Locker Service' which helps isolate its different pages. This ensures that the components do not interact with one another and users can protect their data from malicious inputs. To make the experience more secure, Lightning ensures that users can't upgrade to a higher assurance level. They need to log out and log in with authentication to get access to the assurance level they need to sign in with. Lightning also equips users with more columns on dashboards, Opportunity records, and activity timelines.
An Improved UX for Salesforce End-Users
End-users can make minor customizations with Lightning. With the help of its drag-and-drop feature, admins can make minor changes like rearranging components on their page or making small modifications without any help from a developer.
As coding is a multiple-step process involving testing, deployment, and maintenance, any undiscovered errors will lead the developer to start all over again. Doing this repeatedly for small changes can prove to be a costly affair. This doesn't imply that Salesforce development services won't be needed any longer. Visualforce developers can now focus on app development and customization projects while small changes will be handled by end-users.
Unleash The Power of Salesforce Lightning and Enhance your CRM Experience
Powerful "Einstein Analytics"
Compared to Classic, Salesforce Lightning is equipped with superior reporting features. Reporting is done via conventional means like the creation of lists and via charts and graphs. Einstein Analytics used by Lightning maintains its own database. The tool updates its database on an hourly basis with the help of data collected from Salesforce. Only the most recent data is displayed on your dashboard. You can export the dashboard as an image, edit the widgets and carry out advanced calculations on it.
More Optimized Operations
Lightning helps users to automate tasks, convert sales leads, send and follow up emails, prompt next steps, etc. within a single-screen dashboard. Whereas in Classic, a user has to toggle between different screens and collate data. The components of Lightning deliver core functions like tracking the opening rates of emails, adding a lead to a journey, and reviewing and updating the journey. With easy report building and better insights, customer data can be effectively used for devising campaign strategies. This in turn optimizes customer service operations and sales.
More Personalized Purchase Journeys
You can automate and personalize purchase journeys for every customer. Lightning allows users to incorporate images, link previews, or videos into a community feed and promote a richer experience. Personalized journeys can be curated by suggesting recommended answers or articles connected with a search query posted by customers. Similarly, the search optimization feature helps a business direct its customers to the relevant pages with the help of keywords typed into the search bar.
Conclusion
Salesforce migration from Classic to Lightning can prove to be a beneficial move for your company if it has been using Classic for a long time and needs better functionality. With advantages like support for third-party apps, an app builder, and a components library for better customizability, Lightning is the best choice for businesses. The platform also provides a better interface with features that make it more engaging and easy to use for end-users.
Salesforce Classic to Lightning Migration: Major Challenges and Solutions