In my previous post, we gained insights into how Insurtech Companies are boosting the Growth Trajectory for Insurers in the evolving business landscape. In this blog, we will delve into the foundational elements of the new-age technology such as AI and ML in powering the insurance software solutions and disrupting the insurers' ecosystem.
As the insurance industry welcomes digitalization with a red carpet for innovation and efficiency, Artificial Intelligence and Machine Learning occupy a crucial role in inviting success in the disruption of technology. This is the reason insurers have increasingly started to rely upon the essence of AI-ML. According to a recent study, more than 80% of insurers emphasized that AI was already a part of their business model or would be within the next three years.
Damco's 2020 Technology Leadership Study, states that 21% of the CTOs chose Artificial Intelligence (AI) and Machine Learning (ML) as their business priority for the year 2020. Another study conducted by McKinsey reported that by 2030, Artificial Intelligence will take over all aspects of the insurance industry. As the AI-ML continues to boom in demand by all the competing insurers, let us explore the use-cases that act as proof for AI-ML to be a substantial base of technology growth in the insurance landscape.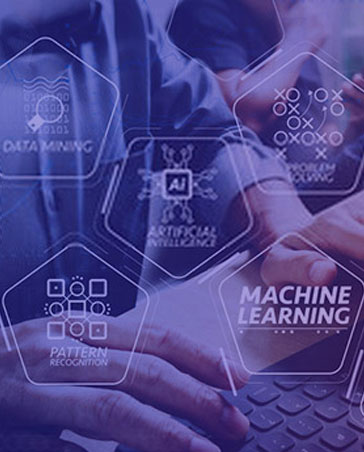 AI-ML in Insurance Industry
Claims Management
Settlement of claims is a process requiring utmost precision concerning the increasing number of fraudulent cases leading to a rapid increase in the losses of the industry every day. The assistance offered by AI makes the process smooth by generating structured sets to organize claims data and process them faster. Insurance software reduces the scope of human error by automating fraud detection audits and by providing innovative solutions like speech-based claims processing. These are specialized claims converted to written text with the help of AI, making documentation and claims management easier and more efficient.
Lead Management
Artificial Intelligence is a reliable solution for prospect data analysis as it automates data extraction from PDF reports and compares against various policy combinations for better marketing mechanism. The insurance agency software also drives personalized marketing which is possible by AI-driven inputs. One can rely on its automated product recommendations and natural language question-answering with the potential to lead prospects into customers. AI navigate the insurers through recommendations according to an analysis of prospects' purchase history, potential spend, thereby improving the chances of cross-sell and up-sell.
Underwriting
There is no second-guessing to the statement that the future of underwriting will be dominated by automated AI-ML new-age technologies as they have already begun to enhance the quality of risk evaluation. The automated demand forecasting presents a win-win for insurance organizations with AI extracting meaningful insights from multiple data sources and guiding the insurer to make decisions. Insurers can balance their human resource management as this heavy task of underwriting would be checked off the list from the insurer's table easily with the help of AI-powered insurance software.
Virtual Assistants
With most of the customers being digitally-evolved, virtual assistants are becoming the new quality resource for insurers to take up customer queries. The natural language with which the AI is equipping chatbots is another fascination for insurers to enhance customer experience. The chat-bots leverages user data and contextual data from multiple sources to timely resolve customers queries and helps in maintaining a consistent brand experience through every customer interaction.
Enhance your Business Operations with our Optimum AI-ML Solutions
Conclusion
The path to digitalization is a value-preposition for the current scenario of remote working and the touch of AI-ML makes the insurance software sparkle in the crowd of competing insurers hungry for recovery and balancing of heavy claims management. The gaps in the path of evolving insurtech according to the recent trends of insurtech can be streamlined by AI-based innovation in the ecosystem. This might just be a beginning in the growth of insurance technology of AI-ML new-gen tech and there is still much left to be explored further.
We covered how AI-ML is boosting Insurance software solutions to cater to different insurance processes in this article. Policy Management is another important insurance process which is being evolved with technological upheaval. In the next blog, we will deep-dive into how process automation is bringing efficiency in the Policy Management process of the insurers.