Field Service is a critical functional area for any industry which needs to physically move goods or personnel; essentially involving inventory management, fleet management and managing delivery schedules along with its associated billing and accounting functions.
In the age of Innovate-Disrupt-Repeat, Field Service Operations are under accelerated evolution driven by the opportunities enabled by digital, with Field veterans claiming that the real disruption is yet to come.
In this blog, Damco examines the emerging challenges of field service operations, confronting the businesses across industries.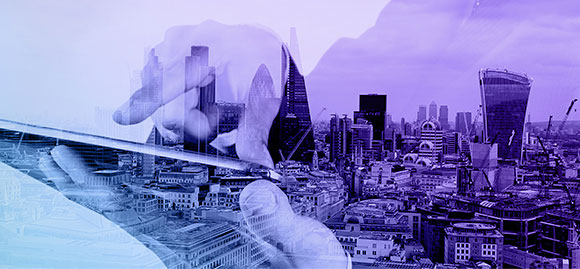 Critical Challenges of Field Service Operations
Like other processes, Field Service operations are also facing the challenges of Operational Silos, Increasing Cost of Legacy Systems, Inefficient Redundant Tasks, and evolving Customer Expectations.
Challenge#1: Operational Silos Structure
In most industries Field Service exists in silos, not interacting with Marketing or Sales. Despite Field Service being customer-facing yet, organizations lose on opportunities to gain a 360° unified view of the customer.
Without integrating Field Services with other processes, critical information is lost. For example, production teams miss data such as the number of repairs requested in warranty, parts needing frequent replacement, the average time to asset failure, etc.
While Field Service continues to be in silos, the cost is incurred due to overstocking and administrative overhead. Fragmented IT infrastructure maintains status-quo and inhibits communication.
To reduce operational expenses and increase the efficiency of asset management at the warehouse, a unified holistic integration of field service operations and collaboration with other departments is the need of the hour!
Challenge # 2: Rising Cost of Legacy Systems
Many organizations are still using obsolete software of Field Operations based on legacy technologies which are getting costlier to maintain. With the number of experts declining each day and software providers calling off their support, legacy platforms pose a significant risk to data and efficiency of the coupled process.
Obsolete technology stack frequently causes missed communication between teams, data corruption or global service outage, all having the potential to inject inefficiencies that magnify at the next step. Moreover, the lack of mobility in legacy technology decelerates the efficiency of field workforce.
Lacking features like automation, cloud storage, and predictive-analytics; such legacy system cost opportunity to focus on production as they need huge resources to just maintain them.
Field service operations across industries demand solutions based on cutting-edge technology to survive and thrive in the evolving competitive landscape
Challenge # 3: Recurring Redundant Tasks adding inefficiencies
Two prominently redundant tasks in Field Service Operations are Route Planning and Assigning Field Resource. Route Optimization is critical to cut-delivery time and needs to take into account the fleet availability, weather fluctuations, update in addresses, preferred time window, road closures, etc. Unless planned well, it adds to the fuel cost.
Similarly, the assignment of Field Resource, without considering the skill set required for meeting customer requests, costs additional man-hours. For example, if the deliverable requires installation then a delivery agent capable of installing the item can save on the additional cost.
Unless automated, these redundant recurring manual tasks will allow inefficiencies to creep in the field service operations. Automation is also required to optimize the availability of human resources for core tasks like strategic planning and implementation.
Challenge # 4: Evolving Customer Expectations
Logistical success has a rather new and complex metric 'Customer Satisfaction', which depends not just on timely delivery but on previous interactions with the vendor, customer support, and delivery agent. If the interaction is opaque to the next person in the pipeline, it becomes difficult to bring a disenchanted customer back who is ready to defect with a single instance.
Delivering products/services in partnerships with aggregators has added another layer of challenge to vendors. From preferred time-slots, last-minute cancellations, changes in address or request for real-time updates, there are many scenarios where consumer expectations demand every step of the supply chain to communicate with each other.
With competition leveraging technology to get closer to customers every day, leaving the opportunity to collect feedback is unaffordable.
Unless the technology platform is capable of capturing and responding to Field Service feedback, customer experience can't be improved.
The market landscape is evolving and organizations across industries are now recognizing the criticality of field service solutions to improve the efficiency of field technicians and attain new revenue streams.
FSM software addresses challenges of Field Services and facilitates every step of the supply chain to be managed with granular visibility. From automation of field operations, collaboration among field service professionals, coordinating changes on the go-to instant update in tasks; it acts as a platform to streamline the entire gamut of Field Service Operations.
A cloud-hosted Field Service software bypasses the need to maintain an on-premise server and is updated as per the need. Informational access on mobile devices improves the experience of every stakeholder who can engage the end consumer in innovative ways, establishing customer delight.
With automated scheduling, the productivity of both managers and the technicians is optimized. Real-time and predictive analytics makes monitoring the status of jobs simpler. Field Service Management tool empowers Field Service personnel to be the main contact for customers and establishes trust with the end consumer.
As per a Markets and Markets Study, by deployment type, the cloud-based field service management solutions are expected to witness a faster growth rate.
It is critical for organizations across industries to select the right Field Service Management solution out of the pool of options available to them in the market ecosystem. The decision-makers must ensure that the software has capabilities to address their specific business requirements and can help them to gain competitive advantage in an increasingly volatile and competitive market landscape.
This blog explores the top cloud-based Field Service Management Solutions available in the Salesforce ecosystem that are flexible, scalable and affordable. Salesforce, the world's number 1 CRM, is a pioneer in enabling organizations across industries to improve the speed and efficiency of their field service operation.
Field Service Lightning
Optima Pro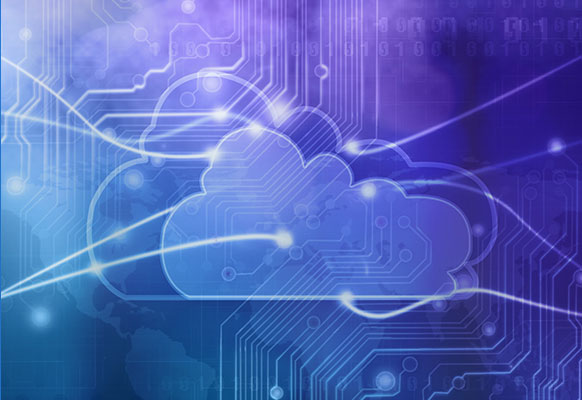 Field Service Lightning: A Complete Field Service Management Solution
Field Service Lightning is a Salesforce product– a powerful, highly customizable platform that can be used to set up a mobile-friendly field service hub in Salesforce. As the most preferred Field Service Management solution, FSL offers the following benefits.
One Platform Connects All
Salesforce FSL facilitates the entire workforce to connect with each other through a single platform. Workflows are optimized for each role– managers, mobile workers, dispatchers, etc.
Single Tool Multiple Functions
AI-powered scheduling of work orders, inventory tracking for van/warehouse, and categorized knowledge articles are accessible with or without the internet.
Creation of Work Orders Swiftly
Create, manage, share, and optimize work orders for field service operations that are integrated with standard Salesforce fields such as Accounts, Contacts, Assets, Cases, Entitlements, and other customized objects.
Intelligent Schedule Optimization
Automatically assign the right resource through the Service Console. Optimize availability based on time, skills, location, and other custom rules.
Connected Workforce On the Go
FSL mobile app for real-time collaboration regardless of internet connectivity. The app can be customized for the role-based workflow, providing just what is needed.
Access to Einstein Vision
Intelligent van inventory management– image recognition to immediately identify assets and double-check the part that needs repair/replacement.
Measure and Improvise
Field Service Analytics provides managers and dispatchers real-time performance data against KPIs to make data-driven decisions.
Zero dependency for On-premise
Cloud-based portal accessible from mobile devices with no-downtime, inexpensive data storage in a global network of secure data centers.
Optima Pro: A Comprehensive, Field Service Platform
Optima Pro is Damco's proprietary Field Service Software based on the Salesforce platform, is a comprehensive solution to address the daily challenges of the field service industry and delight the end consumer through a superior experience.
Apart from the core functions of cloud-based FSM software like automated scheduling, real-time visibility into the workflow, and connected workforce; it offers below-listed features that can be customized to fit the business needs.
Manage the Entire Service Organization
Built-in process for managing the complete Service Organization which includes territories, teams, and technicians along with their skills, expertise and current location.
Track Warranty and Service Contracts
Built-in process to define the rules to auto check the warranty and service contracts so that the service personnel can be updated on potential revenue opportunities.
Delight Consumer by Preventive Maintenance
Pre-configured support for Preventive Maintenance to keep technicians updated for upcoming maintenance services ensuring fewer breakdowns of customer products.
Proactive Inventory Update
Request parts on the fly from fellow technicians and depot locations by the appropriate stock search. Geo-location based dispatch for cost-effective and timely service.
Transparent Invoice Generation
Retrieve previous invoices/work orders, generate service bills/invoices, and modify them in real-time. Record details about the work performed and check for previous sessions.
Integration with TimeSlate Pro
A feature-rich comprehensive calendar that can be used with any object; standard or custom. Multiple views for daily, weekly and monthly display of events.
Use Cases
1. Bike Aggregator Business
The client is a leading Bike Aggregator in the US, a start-up that has recently raised multi-million dollar investment. The client employs business intelligence along with a peer-network to enable bike sharing across multiple cities.
Business Needs
Facilitate communication among fellow riders and corral attendants
Enable tracking of bike locations for admins and customer support staff
Gain real-time status of bike stock vis-à-vis customer requests
Optimize workflows for customer support agents, corral attendants, and riders
Automate scheduling management and provide riders the real-time information
The Solution
FSL Managed Package to integrate scheduling policies, global actions, and optimization rules
FSL Mobile Application to enable communication with riders and corral agents
Provision of scheduling based on real-time weather conditions and prediction of demand surge during special events
Chatbot integration for timely resolution of customer queries
2. Consumer Products Company
The client is a multinational conglomerate operating in several business segments, popularly known for electronic home appliances manufacturing and distribution.
Business Needs
Facilitate communication among warehouse Supervisor, Dispatcher, and Logistics Executive
Enable fleet tracking– purpose of the vehicle (cargo/ passenger), vehicle leasing (internal & external)
Optimize workflows for Inventory Manager, Supply-Chain Manager, Airfreight Manager,etc.
Automate scheduling management and provide Logistics Coordinator the real-time information
The Solution
FSL Implementation to streamline quoting, booking, shipment, tracking, and fulfillment
FSL Mobile Application to communicate carrier rating, cargo fill rates, and origin /destination routes
Optimization of workflows pertaining to fleet management, warehousing, and port or marine operations
Integration of Chatter to ensure collaboration between Mobile Workforce, Managers, and Dispatchers
3. Medical Equipment Manufacturer
The client is a manufacturer and distributor of medical equipment like Cyclotron, CT Scanner, MRI,etc. These equipment require special packaging, carriage, unboxing procedure, and trained personnel along with on-site engineers to supervise the installation.
Business Needs
Track inventory– equipment parts, installation material such as steel shielding for installation on site
Set operating hours and organize personnel with the right skill sets to conduct installation
Schedule availability of specialist engineer for installation and first run of the equipment
Ensuring compliance for radioactive equipment through serial accountability of the installation crew
The Solution
Implementation of Field Service Lightning Managed Package and Core Field Service Lightning with customized workflow
Optimization of workflows to provide complete visibility to each stakeholder with detailed log and custom work rules
Field Service Lightning Mobile App with knowledge articles for safety on radioactive equipment and installation guide videos
Push notifications for installation milestones to all stakeholders and admin review for next steps
4. Car Repair Service Aggregator
The client is a start-up providing on-spot car repair and towing service. They employ crowdsourcing of verified mechanics, car cleaners, and towing service providers. They also offer a subscription-based model of services for regular maintenance.
Business Needs
Track upcoming appointments, schedule actions, assess resource availability chart and prioritize for emergency requirements
Enable collaboration with the rest of the workforce for tapping revenue generation opportunities
Track van stock and inventory for upcoming jobs and collaborate with nearby hardware outlets for specific requirements
Recognize high performing mechanics and optimize workforce bandwidth for maximum operational efficiency
The Solution
Optima Pro implementation along with TimeSlate Pro integration for minimizing time to assign a mechanic/cleaner/tow vehicle
Integration with Salesforce CRM for visibility into customer interaction over various channels to ensure transparency
Push notifications for customer and service professional to keep updated on the assignment
Report an urgency for immediate dispatch of service personnel through SMS in case of non-availability of internet
About Damco
At Damco, we take pride in building innovative, efficient, and robust IT solutions for our clients. As a leading Salesforce Gold Consulting Partner in the US, our expertise spans Marketing Cloud, Service Cloud, Communities, Field Service solutions, Pardot, Lightning, and App Cloud.
We have been pivotal in building success stories of great customer experience, incremental efficiencies, and ROI transformation. Through our robust consulting methodology developed over the course of numerous successful Salesforce implementations, we help organizations across industries to unlock the Salesforce potential and transform their field force capabilities while remaining cost-effective.
We are a preferred Salesforce Partner for businesses worldwide:
Salesforce Gold Consulting Partner, 30+ Salesforce Consultants, 400+ Person Years of Experience in Salesforce
Certified Salesforce professionals skilled in managing a wide range of Salesforce projects, complex integrations, and product implementation
Salesforce global partner with resource availability in the US, Europe, and India.
Power-up Your Field Operations