There's no dearth of companies using Salesforce CRM these days. The CRM has top-notch capabilities to boost the output of marketing, sales, and customer service departments of an organization. To obtain the full potential or peak performance of Salesforce CRM system, it is important to maintain and update it regularly. Many businesses spend a range of resources on the implementation and customization of Salesforce but do not make sufficient investment on its optimization and upgradation. This leads to multiple issues like compliance and performance challenges, a backlog of projects and requests, unrealized return on investment, a complex IT environment, and trouble adjusting to new technologies.
Salesforce Managed Services provide continuing support and maintenance to keep the Salesforce CRM functioning effectively and in synchronization with the evolving needs of the organization. It is similar to having an extended dedicated and skilled team of your Salesforce or IT team that is just a call away and provides services at lesser costs. You don't have to go through the hassles of hiring, managing, or retaining professionals.
Salesforce Managed Services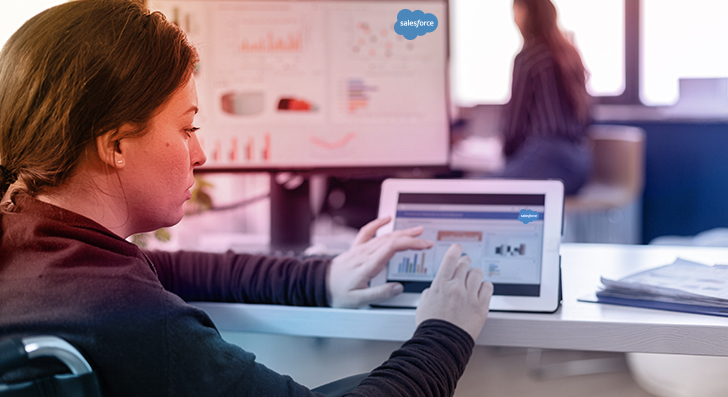 A lot of organizations lack the in-house resources or skill depth to review and optimize their CRM on a regular basis. They struggle to incorporate enhancements to it and modernize it as new releases are introduced. Sometimes, the existing resources lack the knowledge to address complex and critical issues related to Salesforce system. Managed services for Salesforce address these problems and provide a proactive approach to assist businesses in running and managing their Salesforce CRM in a smooth and effective manner. The services include multiple activities ranging from consulting and deployment to providing expert resources and blocking hours. They help in the early prevention of issues so that they do not end up affecting critical business operations.
How Salesforce Managed Services Are Advantageous for Your Business?

1. Cohesive customer-focused strategy
Factors like vague strategies, and lack of proper processes and executive engagements can result in the failure of Salesforce. The best method to attain your long-term business goals is by having a Salesforce partner or third-party evaluate your business. This will help them come up with important recommendations to get the most out of your CRM and your sales team will get to focus on their key responsibilities.
2. Lesser Burden on IT Team
Salesforce Managed Services identifies IT risks and handles these matters easily. The team acts as an extended part of your technology team as you do not need to appoint a designated IT professional to do so. This allows the in-house IT team to engage in better processes and faster delivery of other critical projects.
3. Seamless Support
Managed services take into consideration the regular updates needed by the three releases of Salesforce every year. The updates are taken care of without interfering with the ongoing business processes.
4. Proactiveness
You receive security on your Salesforce instances with the help of Salesforce Managed Services. The services provide businesses with the best practices that can help them improve the efficiency of their operations. Users of Managed Services get access to innovative ideas that help them prepare for the critical scenarios. Businesses learn to recognize the products that need more attention even before their release and receive solutions to any configuration related issues.
5. Cost-Effective
When you hire a team to provide Salesforce Managed Services, you save time and money spent on hiring, recruiting, onboarding, training, and retention of professionals in-house. The offshore location-based resources also reduce the overall cost of the program due to labor arbitrage increasing the overall RoI of Salesforce investment.
6. Robust Scalability
With the growth of your organization, your goals and vision evolve too. The model of managed services allows you to receive additional support and assistance without the need of hiring or re-hiring resources. You never have to worry about outrunning your tools or resources. The only thing you need to do is update your contract and everything else will be handled by managed service providers.
7. Address The Skill Gap
Managed services for Salesforce can help in filling skill gaps by providing flexible options for availing the right resources at nominal prices. The managed services model helps you get easy access to a developer or an admin whenever you need help with a particular project or task. You get access to expert professionals at the right time to take care of your Salesforce tasks like security checks, regular updates, and other Salesforce administration tasks for which you might not have the expertise to handle in-house.
Does Your Business Need Salesforce Managed Services?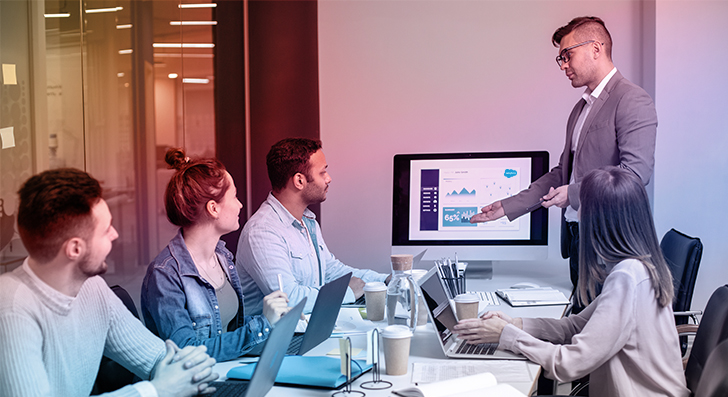 If your in-house team is able to meet the experience criteria of Salesforce, you can have faith that your Salesforce instance is in the right hands. Nevertheless, there are some signs that can let you know if you need Salesforce Managed Services for your business:
Your current Salesforce administrator is not able to efficiently maintain your Salesforce instances and you require a dedicated team of experts or a resource that has a broad understanding and experience of Salesforce
Your IT costs are increasing exponentially and you are not able to estimate what it can cost you on a monthly basis
It is vital for you to focus on strategic growth as your business is growing
You understand that your team is unprepared for any phishing attack as there is no effective data management to take care of things
Your precious company time is getting spent micromanaging your in-house team and you are not able to concentrate on core aspects of sales and marketing
Summing up
When you hire a Salesforce managed service provider, you get access to specialized expertise as and when you need it. You just need to mention your requirements and you will receive access to experts who are well-versed in that particular area to help you out. This way your team can concentrate on more pressing issues of the organization that need more time and attention.
Case in Focus
Salesforce CRM Implementation Helped a Renowned Financial Services Analytics Company Simplify Sales Process, Improve Productivity, and Customer Satisfaction
The client was facing issues in end-to-end sales journey management using manual and legacy tool-based traditional methods. Damco evaluated the requirements of the client and helped them implement the world's leading Customer Relationship Management (CRM) software-Salesforce. Read More