In the rapidly evolving business landscape of today, workforce optimization is a crucial factor in achieving operational excellence. Field service management software plays an important role in this endeavor. Field service management (FSM) is crucial for organizations across multiple industries. It empowers them to optimize field service operations, boost customer satisfaction to retain customers, decrease costs, and gain a competitive advantage.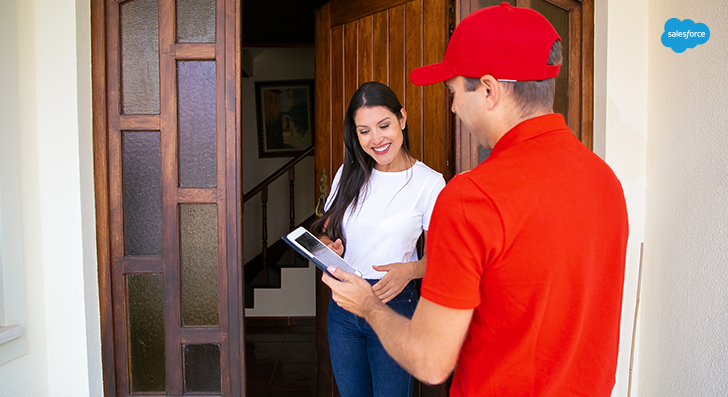 An FSM solution empowers teams and allows organizations to adapt to the evolving customer needs and market dynamics effectively. It is designed to streamline and boost multiple aspects of managing field service operations. These operations include tasks like scheduling, dispatching, inventory control, work order management, and reporting.
In this blog, we'll understand the multiple ways in which field service management software can assist businesses in mastering workforce optimization, using its key features and functionalities in the best possible ways.
Important Ways in Which Field Service Management Software Helps With Workforce Optimization
Field service software is a versatile tool that empowers organizations to maximize their workforce's efficiency, productivity, and overall performance. It is the driving force behind various successful service-oriented businesses, allowing them to meet customer demands quickly while minimizing operational costs.
Let's understand how field service software can assist with workforce optimization.
1. Better Scheduling and Dispatching
The core of workforce optimization is efficient scheduling and dispatching. Businesses can build optimized schedules by allocating the correct technician with the relevant skills to each project using field service management software. This optimizes the use of your staff while also ensuring that tasks are executed effectively.
Also, real-time visibility into the location and availability of your workforce makes way for quick changes to adjustments and dispatching in response to time-sensitive service demands. This degree of agility is essential for preserving high levels of client satisfaction.
2. Work Order Management
Workforce optimization requires effective work order management. All work orders are centrally located and made accessible to technicians in the field through field service management software. By doing so, paperwork is removed, errors are decreased, and technicians are given access to all the data they require to finish tasks quickly.
3. Resource Allocation
The distribution of resources is essential to workforce optimization. You can simply distribute resources depending on location, area of expertise, and availability with field service software. This reduces travel time between jobs and maximizes the use of the capabilities of your personnel, leading to less downtime and greater output.
4. Inventory Control and Parts Management
You must always have the appropriate tools and parts on hand in order to optimize your workforce. With the help of the sophisticated inventory control tools offered by field service management software, you can keep track of the use of your parts, place orders for replacements, and maintain an accurate inventory. This guarantees that technicians have the tools they need to finish their work quickly.
5. Empowerment of Technicians
Optimization calls for empowering your workforce. Field service management software provides technicians with mobile tools and immediate access to vital information. From their mobile devices, they may directly accept work orders, view customer records, and record job specifics. This increases their productivity and job satisfaction, resulting in better overall performance.
Take Control of Your Workforce with Field Service Management Software
6. Performance Analytics
Continuous improvement is necessary for optimization, and data-driven decision-making is essential. With the help of field service software, you can collect important data on the performance of your workforce, including response times, project completion rates, and customer satisfaction. You may use this data to analyze areas that need improvement and put measures into place to increase the productivity and efficiency of your workforce.
7. Predictive Maintenance
Predictive maintenance features can be integrated into field service management software, enabling you to proactively handle equipment faults before they result in expensive failures. Predictive analytics can be used to schedule preventive maintenance so that you can better serve your clients while also making the most efficient use of the time and resources of your workforce.
8. Reduction in Cost
Optimizing your workforce with field service management software results in vital cost savings. By minimizing downtime, decreasing travel time, and optimizing resource allocation, you can reduce operational costs while maintaining or even improving service quality.
9. Compliance with Industry Regulations
Workforce optimization also includes guaranteeing compliance with industry regulations and standards. By providing tools to track and document compliance, field service management software lowers the possibility of hefty fines and legal troubles. It also promotes an accountability culture within your team, improving performance all around.
10. Improved Customer Experience
An optimized workforce eventually results in a better customer experience. Effective scheduling and dispatching guarantee that technicians show up on time, cutting down on customer wait times and annoyance. Technicians can execute tasks more quickly and efficiently when they have the necessary knowledge and tools, which increases client satisfaction.
Conclusion
Workforce optimization has become a necessity in the highly competitive business landscape of today. With its extensive features and capabilities, a field service management solution is a potent instrument that may assist organizations in mastering workforce optimization. This software helps companies make the most of their workforces by effectively dispatching and scheduling professionals, allocating resources optimally, expediting work order administration, and delivering real-time data analytics.
The advantages of workforce optimization go beyond increased operational effectiveness. Your clients gain from better service quality, quicker response times, and less downtime when your workforce is optimized. As a result, there are more satisfied customers, greater brand loyalty, and eventually, a stronger competitive advantage.
For businesses wishing to succeed in today's changing business environment, mastering workforce optimization with field service management software is a strategic need, not simply a choice. Organizations can achieve operational excellence, delight customers, and secure a more promising future in their respective sectors by utilizing the full potential of field service management solutions.
Unleashing the Power of Field Service Management Software: A Roadmap for Business Success