Salesforce is one of the most widely used cloud-based CRM platforms. It offers a unique shared view of each customer for the multiple customer-facing departments within an organization. The platform requires professional upkeep so that it stays relevant to the evolving needs of a business. The platform needs regular maintenance and support to achieve peak performance. Therefore, it is imperative for organizations to have a well-defined plan of Salesforce Managed Services that includes integrations, customizations, ongoing maintenance, and support.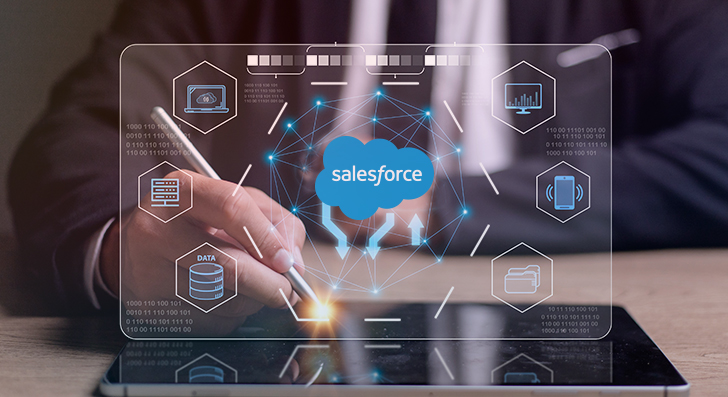 In most of the small and medium firms, the team who takes care of the Managed Services can include only a part-time Salesforce Administrator or a full team comprising Solution Engineers, Architects, Consultants, Testers, Administrators, and Developers. The size of your team depends on the number of users, the complexity of Salesforce instances , and the system adoption throughout your company. It is for you to decide whether to outsource your Salesforce instance to a certified Salesforce partner, support it internally or go for a combination of both.
Factors To Consider While Maintaining Your Salesforce Instance

1. Continuing Management and Optimization of the Salesforce instance
Optimized reports and Regular Health Checks are the most basic requirements of any Salesforce instance. These functionalities let you know if your Salesforce instance requires attention. You also need to keep yourself updated about any outmoded technologies or features. As the Salesforce platform keeps evolving continuously, some of its features become outdated with time. Salesforce generally notifies its users with multiple advance notices when any changes in the CRM happen. Hence, it is vital to take into consideration the effect of the updates on your Salesforce instance on time.
2. Security Audits
The Salesforce CRM platform provides users with advanced security features that include multiple settings for configuring the Salesforce instance. This helps your instance remain in compliance with the best practices of the industry and the specific policies of your organization. Your plan of Salesforce Managed Services needs to include periodic reviews of your Salesforce security configuration so that it complies with best practices and policies. You also need to have a process in place that reviews the activity of users to assess their permissions and access levels. If too much data access is provided to users, challenges like security breaches, unapproved changes to the system, and unauthorized access to data can occur.
3. Salesforce Release Management
Salesforce comes up with three main releases during the year in Spring, Summer, and Winter. A managed Salesforce org needs to have a process in place for reviewing each release. To comprehend the impact the update will have on the Salesforce systems, the org needs to update or create the dependency and impact plan. The releases of Salesforce do not really have an unfavorable impact on your organization immediately post their release. However, there might be certain announcements in the release that can affect your Salesforce org in a successive release.
Often, there are certain changes to features that can affect the way they function or in certain cases, affect the performance and security of the system. There will also be cases where new functionality and features might be incorporated into the products you are using that can substantially improve productivity, but might need some work for their implementation. If there's a custom code in your org that uses functions that won't be supported in the future, you need to ensure that these get addressed on time so there's no rush at the last moment.
4. Planning and Monitoring
To ensure the proper working of IT systems, continuous monitoring and planning are needed. The same goes for Salesforce. The CRM needs to be monitored by professionals and the level of monitoring depends on the customization of your org. The level and type of monitoring vary from simple log monitoring to complex system monitoring. Technical experts of Managed Services of Salesforce are adept at monitoring the Salesforce CRM to ensure that it works effectively at all times. They also take into consideration the proper incident handling procedures with multiple systems and components.
For instance, if your Salesforce org is integrated with external third-party systems in the cloud and/or on databases, feeds, APIs, premises, etc., you will require a powerful monitoring plan to reduce the downtime of the connected system. This will ensure that the original goals of data flow, compliance, and visibility are being met on a regular basis. It is important for the monitoring plan to include monthly, weekly, and daily checklists and SOPs that address all the possible scenarios.
You also need to have an extensive adoption plan under a change management program that makes sure that your users can log in and use Salesforce seamlessly. It is challenging but important to monitor user adoption and offer feedback when users are not using Salesforce. It becomes tough to get users to re-engage if adoption after implementation is slow. For better adoption, it is important to have an ongoing improvement process that ensures the grievances of the users are taken into consideration and user experience is improved upon.
5. Management Goals
When the leadership team decides to invest in Salesforce, they need to establish a fixed set of goals. It is important to properly document the goals and establish the ROI metrics. You need to be aware of the state of systems, internal processes, and KPIs of multiple business units and processes before the implementation of Salesforce and the expected state of those processes and systems post implementation.
You need to define what a successful Salesforce implementation looks like for you and what are your quantifiable factors. Create a Dashboard or Report with the important metrics and begin measuring. The most important metric you need to consider is user adoption. Set up a feedback mechanism that allows you to gather information from users to continuously improve user experience to boost adoption and improve their productivity. It is important to clearly define and review ROI Dashboards and Reports on a regular basis.
6. Professional Expertise
It is important that you have your Salesforce org frequently reviewed by a Salesforce professional. This becomes all the more important for organizations that have decided to use Salesforce as a long-term solution for their business, and make ongoing changes to their system for customization and integration with other systems. Salesforce Managed Service providers provide you access to specialized expertise whenever you need it without having any other affiliation with your organization. You just need to describe your Salesforce requirements and the experts will help you out with the same.
Summing up
Most organizations do not have dedicated, certified Salesforce professionals on staff to address their complex and critical Salesforce issues. It might also not be financially feasible for them to hire and retain these skilled individuals. Thus, in cases where you don't have a professional on staff trained as a Salesforce Admin to manage your Salesforce instance, you need to consider hiring an expert Salesforce partner. The expert will provide you with Salesforce Managed Services for the effective upkeep and maintenance of your Salesforce CRM platform. This will allow your team to concentrate on the core business needs and more pressing issues of your organization while the Salesforce experts focus on the maintenance of your Salesforce org.
Case in Focus:
A Large Wealth Management Company Implements Salesforce to Improve Advisor Productivity & Client Satisfaction
The client is a renowned wealth management company based in Philadelphia, USA. They needed a better client interaction and information management system. Damco implemented Salesforce for the client in order to replace their legacy CRM. A thorough cleanup of the data was performed while exporting it in order to ensure the new CRM had updated and accurate information only. Read More