Marketing automation enables you to streamline and optimize your demand generation, lead nurturing, and content marketing ecosystem. A strong marketing automation system built on strategic business goals and marketing needs can transform the entire marketing operations from the initial lead capture, lead scoring to the allocation of qualified leads to the sales team and ROI analysis. Marketing automation platforms, though user friendly, are complex to configure and need expertise to manage campaigns. With concrete technology foundation and strategic marketing advisory services, Damco helps companies to take full advantage of their marketing automation software investment.
Our marketing automation services enable organizations to automate the various tasks and workflows that are involved in lead management, sales and marketing alignment, and demand generation to increase revenue and marketing ROI.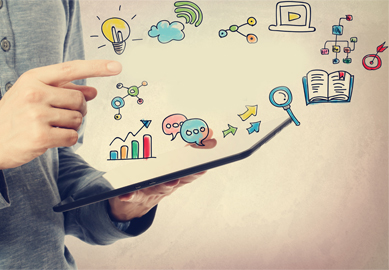 Our Marketing Automation Services include:
Marketing Automation Platform Evaluation: There are several marketing automation platforms out there. By understanding your requirements, we assess and evaluate each platform and help you choose the best marketing automation platform for your business.
Platform Set Up and Support: After assessing your company's requirements, our team of experts configure the automation platform and support your team every step of the way to get it up and running.
Platform Integration: Our team of experts have the right expertise to integrate the marketing platform with the CRM so that information flows seamlessly between the Marketing and CRM Systems.
Content Marketing Strategy: Our content marketing strategy bridges the gap between content marketing and your marketing automation software by aligning your business goals consistently with your automation efforts. From creating an editorial calendar to distribute it across appropriate channels, we partner with you to deliver all your content needs.
Marketing Automation Platform Assessment: If you already have a marketing automation platform, Damco can assess your business and help you develop a roadmap to ensure that your investment generates the highest ROI possible for your business.
Demand Generation Strategies: At Damco, we have years of experience in helping our clients develop successful demand generation strategy. With the help of marketing automation, we provide a comprehensive suite of demand generation services that covers the entire lead lifecycle.
Marketing Automation Management: Damco has been managing marketing automation systems since its inception. We partner with our clients to manage the entire span of marketing automation system, which starts with managing the leads to move through the sales funnel till they qualify for the sales team.