Globally, business and IT leaders, particularly CIOs and CTOs have started looking at the Cloud as an avenue to keep pace with the current market dynamics by migrating legacy assets from on-premise to the Cloud platform. AS400 or IBM i Systems is one such legacy IT asset that is in existence today and has been acclaimed for its robustness, reliability, security, and an incredible 99.97% uptime rate. In fact, a large number of SMBs and enterprise-level organizations still consider AS400 or IBM i Systems for hosting mission-critical workloads and enterprise-grade applications. However, every technology comes with some pros and cons, and the same is the case with AS400 or IBM i Systems.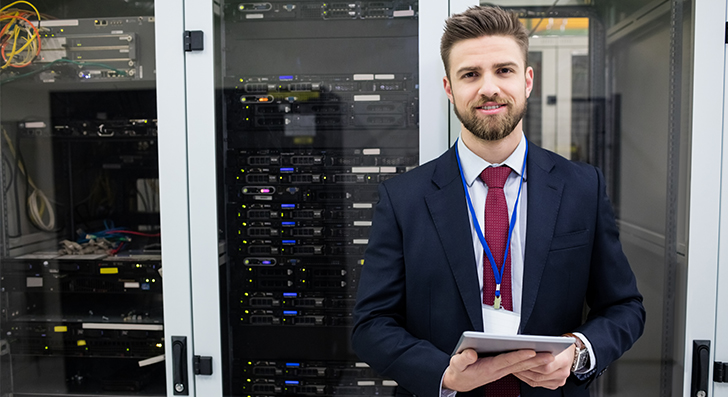 While these legacy IT assets did help businesses run mission-critical applications on-premise, today, there are several areas where AS400 or IBM i Systems fall short, particularly around maintenance, agility, and cost. Many small and mid-sized businesses complain that AS400 or IBM i Systems incur a high maintenance cost and aligning these legacy assets with modern computing requirements remain challenging. The good news is that with smart feature enhancements in AS400 or IBM i Systems, enterprises can optimize IBM i applications to realize the same 99.97% uptime rate, improved flexibility, and high performance whilst lowering costs and system complexity. In other words, enterprises can rehost IBM i applications on the Cloud platform to meet the dynamic needs of modern enterprises. Many leading Cloud service providers such as AWS, Azure, and Google Cloud have a well-planned roadmap for migrating IBM i applications to the Cloud platform.
Why Migrating AS400/IBM i Setup to the Cloud Makes Sense
AS400/IBM i setup is engineered for hosting mission-critical workloads and applications. Enterprise-level organizations that have hosted confidential data on AS400/IBM i System can consider migrating the entire AS400 portfolio to the Cloud since it offers:

Improved Agility
Migrating to the Cloud platform offers no dependency on hardware, which in turn, makes AS400/IBM i System more agile.
Better Scalability
With Cloud migration, enterprises need to pay only for what they need and can easily accommodate seasonal usage patterns or unpredictable surges.
Lower Maintenance Cost
Having the cloud as the hosting space allows enterprises to cut down on the cost of daily system maintenance. In fact, system maintenance in the Cloud environment is 30%-70% less expensive as compared to the on-premises.
Security
With Cloud, enterprises get built-in security measures, role-based authentication, and much more.
AS400 App Modernization – Benefits, Challenges, and Approach
Challenges Associated With IBM i Application Migration to the Cloud
It is undeniably true that the process of migrating IBM i applications to the Cloud platform can be tedious, time-intensive, and nerve-wracking. Listed below are some challenges that are likely to be encountered during the migration:

Application Dependencies
Not having sound knowledge of the application dependency on the databases, servers, and other services can pose a big challenge during the migration.
Architectural Issues
Interoperability problems could arise when there is a huge difference between the IT architecture and the Cloud platform.
Lack of Talented Professionals
The professionals having expertise in AS400/IBM i systems are retiring fast. The shrinking talent pool is the biggest hurdle in IBM i application migration to the Cloud.
Data Recovery
Understanding the potential risks during Cloud migration is critical. Many Cloud service providers do have a disaster recovery plan in place but not having the knowledge of the Cloud can make data recovery a challenging task.
Old Databases
The database of AS400 is old and has complex relational structures. For frictionless migration, it is important to restructure the database.
iSeries App Modernization: The Key to a Flourishing Future
4 Steps to Follow to Overcome the Challenges
IBM i application migration to the Cloud is challenging, however, the end result can be worth the effort, if followed by a well-planned migration strategy. Listed below are the steps that need to be followed to overcome all the challenges associated with migration.
Initiate and Assessment
Define the key objectives, monitor workflows, analyze the existing IBM i setup, version assessment & remediation, and prepare a recovery management strategy.
Planning
Define milestones, set timelines, choose the right cloud platform for transition, environment setup, a suitable AS400 emulator, backup/transfer, and performance tuning plan.
Execution
The execution plan includes the lift & shift process, integration fixes, and user acceptance testing to go live.
Support and Maintenance
It includes enhancements, CI/CD Implementation, performance tuning, L2/L3 RPG support, patches/hotfixes, Cloud maintenance, and process optimization.
Summing Up
Businesses are making the move to the Cloud since it is the future. Many organizations have already migrated their mission-critical workloads and applications from on-premise to the Cloud to stay competitive. If you also want to navigate through the evolving business environment, you should consider migrating AS400/IBM i applications. When it comes to AS400/IBM i application migration, you can bank on AS400 experts having strong prowess in migrating legacy applications from on-premise to the Cloud.