On January 27, 2021, Salesforce, a leader in CRM announced the Vaccine Cloud technology. It is a suite of tools engineered to aid healthcare organizations, government agencies, non-profit organizations, etc. to manage COVID-19 inoculation programs. At present, the world is grappling with the quick distribution of vaccine jabs. The reason being is overburdened public healthcare systems, inadequate government guidance coupled with a lack of robust infrastructure in place to cope with complexity, safety, or scalability needed for vaccine administration.
Though Pfizer-BioNTech and Moderna have been authorized by FDA for over 2 months, yet the distribution has been plagued by poor vaccine program management. However, Bret Taylor, the President and COO of Salesforce, believes that technology can play an indispensable role in ramping up the inoculation of frontline workers, patients or citizens, if it's leveraged efficiently, effectively, and equitably.
Technology is Playing a Key Role in Scaling Vaccination Programs
Healthcare organizations can use the Vaccine Cloud launched by Salesforce to streamline the entire vaccination program, which includes healthcare personnel training, vaccine inventory management, logistics, reimbursement, insurance payments, monitor outcomes, and more. Besides this, the healthcare professionals can also leverage this platform to manage all external communications with patients such as scheduling their first jabs or notifying them to pay a visit for their second dose.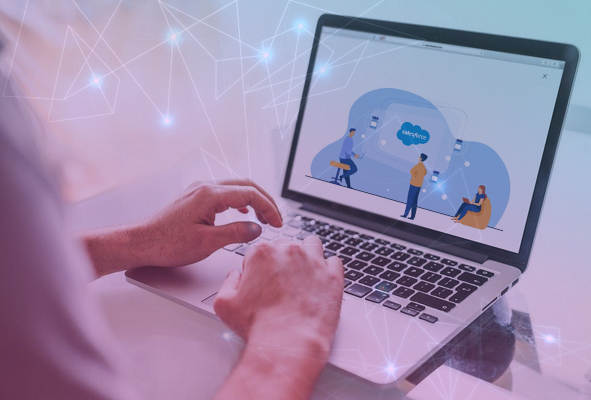 Government institutions can also use the Vaccine Cloud technology to extract the citizens' data from their existing Salesforce CRM. This will not only help them monitor the effectiveness of the inoculation program, but also empower them to make data-driven decisions. In other words, the Vaccine Cloud can ease the soaring burden that healthcare agencies and government institutions are facing in administering, developing, and monitoring the inoculation program. Also, it will help businesses that are striving to decide about safely re-opening offices, entertainment places, and other venues.
Institutions Using the Salesforce Vaccine Cloud
Salesforce clearly stated that over 40 international, federal, and state government institutions and thousands of healthcare agencies are using its Customer 360 platform to address the challenges associated with vaccine delivery and management. Some popular names in the list include the University of Massachusetts Amherst, Northwell Health, Gavi, The Vaccine Alliance, etc.