Following the guidelines of a professional resume are pivotal for getting a good job. For any vacancy, recruiters receive a huge number of resumes on an everyday basis. Not every applicant is equipped with great software skills to create a unique professional resume. In such cases, your professionally designed document can help you stand out among your competitors. A great resume offers you the support you need to defeat your competition and land a job that you would love.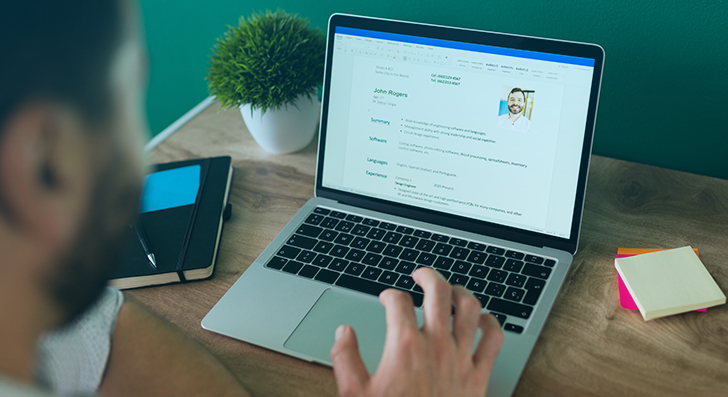 Important Resume Guidelines to Follow in 2023
Choose The Right Format
Selecting the right format is the first step in designing your resume. The main types of resume formats to choose from include the following:
Chronological: This format focuses on professional experience that is listed in reverse chronological order. The majority of resumes follow this format.
Functional: This resume format highlights a big skills section compared to work history.

Combination: The combination format offers equal space and importance to the work experience and skills sections.

Choose a resume format that allows you to depict your most relevant accomplishments and skills in leading positions so that the hiring manager can easily notice them.
Choose a Readable Font
It is important that you select a font that is easy to read. A few fonts that adhere to the resume formatting guidelines and clearly depict your qualifications to the hiring managers include the following:
Times New Roman
Cambria
Calibri
Keep it Precise
Keeping your resume short and simple helps your hiring manager easily skim through your qualifications and see if you are worthy enough to be hired. As per professional standards, your resume length should reach 2-3 pages only when you have more than 10 years of experience or if you are submitting a CV or a federal resume.
Select the Best Size for Resume Margins
The ideal size for resume margins is between ½" and 1". When margins are wider than an inch, they create a lot of blank space that can make a resume appear empty.
Select the Right Font Size
It is important that you choose the best font size for your resume so that it is easily readable. Choose the font size to be between 10.5 and 12, ensuring it best fits your page.
Put Your Job Title and Name in the Header
Don't shy away from highlighting yourself in your resume. Format your name on your resume header and write in big and bold text, and then list your contact information. The font size you use for your contact information should be the same as for the rest of your resume.
Write an Impressive Resume Headline
It is important to have an eye-catching resume headline to overcome the tight competition in the job market. The headline or title of your resume should be a 1-2 line phrase that concisely summarizes your qualifications to convince the hiring manager to keep reading your resume.
Make Your Resume Visually Appealing
Add a bit of color to your resume to make it visually appealing to your hiring manager. You can use a resume template created by a professional designer to make sure that your resume has the right balance of black text, white space, and color. You also need to think about the colors that are right for the job you are applying for. For instance, if you need to target a graphic design position at a budding startup, you might want to consider brighter shades like blue or red. However, if you are applying to work at a company that works in banking, go for neutral or subtle colors.
Mention Your Skills in Your Resume Introduction
Under your resume headline, list your most relevant accomplishments and skills in a brief introduction. A resume introduction includes 2-3 sentences or bullets containing information that motivates the hiring manager to go through all sections of your resume.
Highlight Your Professional Accomplishments
Depict your accomplishments in the work experience section of your resume. Present your achievements in 3-4 bullets under every job title. This will help your potential employers understand your capability before they choose to hire you.
Avail Reliable Resume Formatting Services
Use Numbers to Depict Your Accomplishments
Instead of merely talking about your skills and accomplishments in your resume, support them with hard numbers. Use percentages and specific examples to depict the growth you created. This will prove your credibility and competency to your hiring manager.
Add Your Most Recent Qualification
Put the name of your educational institution and highest degree in the education section of your resume. In case you don't have sufficient work experience, you can also list the relevant courses you completed in your resume.
Use a Dedicated Section to Emphasize Your Skills
Highlight your soft and hard skills in a bulleted format under the skills section of your resume. Include any computer skills, foreign language, and certifications related to your job that could benefit your potential employer.
Add Other Important Information to Stand Out
f you have any extracurricular activities, interests, or volunteer experiences that are relevant to the job you're looking for, add those to your resume. You can also quantify the hobbies and experience you add with data to ensure that this extra information does not get overlooked.
Use Action Words
Use strong adjectives and impressive action verbs to talk about your achievements. Use action words like 'accomplished', 'finalized', 'innovated', etc. to boost the intensity of your resume.
Avoid Using Pronouns
Don't use pronouns like 'I' in your resume. It is beneficial to cut straight to the verb and take the potential employer directly to your qualifications. Thus, instead of saying "I conducted an evaluation of organization's workflows", say "Conducted evaluation of organization's workflows".
Customize Your Resume
You need to customize your resume for each job application that you submit. Employers are on the search for candidates who meet the particular requirements that are listed in their job descriptions. When your resume contains information that is irrelevant to a particular employer, you won't be considered for that job application.
Use the Right Keywords to Pass the ATS
Applicant Tracking Software or ATS automatically filters applications based on specific job-related keywords on your resume. The majority of companies these days use ATS for filtering candidates. Thus, it is important that you use skills based on the job advertisement on your resume to get your document past the ATS to your hiring manager.
Proofread Properly
Proofread your resume thoroughly to ensure it is mistake-free. Mistakes in your resume can give your employers the impression that you are unprofessional or careless. You can also ask someone to go through your resume after you have proofread it. While creating your resume, your brain tends to prioritize meaning over little mistakes like grammatical errors or typos. When someone else reads the information you've written, they can easily catch the errors you missed.
Save Your Resume as a PDF File
PDF files are easy to open in the majority of computer operating systems. When you save your resume as a PDF file, you also remove those bothersome underlines that the Spell Checker of Word places on the terms it does not recognize.
Summing Up
Writing research driven, ATS compliant, and analytically optimized resume is significant for getting a good job. Job portals and recruitment agencies look for resumes that are easily accessible and don't want to go through the pain of formatting resumes manually. The resume formatting services of Damco helps customize the resume of a candidate into the format preferred by their client. The HR department of an organization needs the resumes of candidates in a certain format. We format resumes according to the guidelines offered by you in the most effective manner.