In technology adoption, dollars and goals are two aspects that often have conflict. For successful Salesforce adoption, license optimization is a key factor to strike a long- term balance between the two.
Many organizations miss spotting cost- saving opportunities with the right Salesforce edition and license type.
As a Salesforce Gold Partner, we offer time-tested strategies to optimize license usage and costs to avoid such pitfalls and ensure maximum ROI with higher process efficiencies.
Salesforce Products & Optimization Opportunities
Each Salesforce product has a different licensing model and there are vast opportunities to mix and match Product Editions, Additional Support Plans, and Add-ons.
Based on the business priorities and feature needs, an organization can find the 'perfectly optimized plan'.

Sales Cloud

Service Cloud

Community Cloud

App Cloud

Field Service Lightning

CPQ

Industries

Einstein Analytics

Marketing Cloud

Pardot
Integration Cloud

Commerce Cloud
Salesforce.com offers a modular approach. Users can access add-on functionality at an additional cost over core offerings.
Implementing the Right Edition and License Type
Determining which Salesforce Edition will be right for your business is a tough task. Not knowing the basics of Edition and Licensing structure can leave you puzzled or worse, spending more on a feature that you will use sparingly.
Selecting the Right License Type: Salesforce offers the following types of licenses:
User Licenses Baseline of features that the user can access
Permission Set Licenses Incrementally entitle users to access feature
Feature Licenses Entitles users to access an additional feature
Usage-Based Licenses Limited resource that can be used periodically
Selecting the Right Edition
Essentials
Pre-configured processes, reports, and dashboards
Customizations: No
Team: Upto 5 users
Professional
Limited scope for automation and no for customizations through custom code
Customizations: No
Team: Any size
Enterprise
Supports extensive customization for comprehensive sales and service coverage
Customizations: Yes
Team: Any size
Unlimited
Higher limit for data/file storage. Suitable for top-tier clients
Customizations: Yes
Team: Any size
Strategy to Determine the Right Set of Licenses
Unless organizations gain transparency into the user's login activity, it's only guesswork to find which licenses are needed for them to get the job done. Hence, start with:
Collect data on user login behavior for complete visibility on product license usage
Organize all data based on community type, licenses type, number of logins and login frequency
Reassign users to the most cost-efficient license type and measure saving in each combination and permutation without compromising user needs
Approach to Optimize Salesforce License Usage and Costs
Going with the right license purchase/renewal can save from unanticipated or hidden expenses.
Determine license level based on features required
Periodic audits to identify suboptimal licenses/ inactive users
Recycle unused licenses and buy more only if required
Contact Salesforce renewal team to reduce the count of licenses
Try connectors to access Salesforce data instead of licenses Opt a cheaper license type if a user doesn't need access to the entire CRM
Optimize who needs feature licenses instead of allocating them for all users
Explore and use AppExchange products and community licenses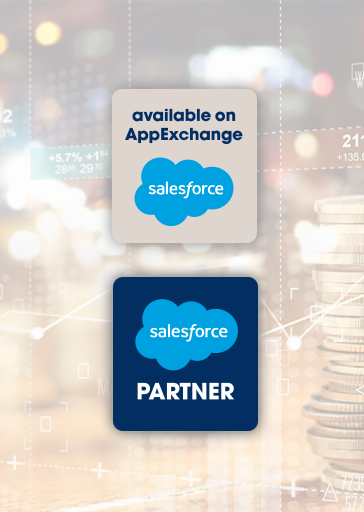 Clients could save up to 80% of license cost per year by switching to the right licenses.
Salesforce License Usage and Operational Opportunities
More often than not, organizations are overspending on their Salesforce setup, failing to realize potential ROI. Under-utilized licenses are a major pain point in overshooting expenses.
Under-Utilized License Features
Salesforce license type assigned to a user does not match the actual product usage requirement.
Under-Leveraged License Entitlements
Entitlements in the contract, i.e. multiple installation rights on the same device, the right of second use, downgrade or upgrade rights, etc. are not required as per usage.
Lesser Number of Licenses Being Used
Resources counted while purchasing a Salesforce license don't match the actual usage.
A deep technical audit by a professional provider can assess if the setup is living up to the bill or there are opportunities to optimize.
Best Practices for Purchased License Optimization
Periodically reviewing Salesforce license usage accelerates new findings and opportunity areas for optimization. A high-level review includes:
Salesforce Usage Report
Match the reported usage with the data generated from Salesforce.
Renewals
On license renewal, take into account the data collected above to determine the number of licenses that are actually used.
License Reduction on Renewal
Ask for license reduction through your admin or account executive at the time of renewals.
Access Allocation
List all the stakeholder departments along with feature use of the respective users. This will facilitate optimal allocation and access to the right license type, eventually reducing TCO.
Adoption Approach
A top-down approach is key to the systematic adoption of Salesforce within the organization as it multiplies advantages derived from planned implementation.
Agreement
Client organizations should study the End User License Agreement to understand entitlements conferred after the purchase.
With a complete overview of your Salesforce estate, clients can realize a big thrust in Salesforce cost-benefit ratio.
Driving User Adoption through Engagement
Stakeholder Engagement
Involve key stakeholders every step of the way, take their inputs in the design phase, and incorporate them into the system.
Listen to their feedback after go live and take immediate actions to resolve user experience challenges.
Custom End-User Training
Make the user's life simpler with the right implementation approach and training.
Adoption Measures
Get the management on board and involve them with each CRM action plan. Incentivize the users based on system data and discard any other sources of truth.
About Damco
Damco Solutions is a trusted technology partner of businesses worldwide, enabling them to leverage IT as a strategic asset.
Empowered by technology expertise, immaculate execution capabilities, and unwavering focus on customer needs, we have nurtured businesses to connect with their customers, clients, and employees in an entirely new way. Being a Salesforce Gold Partner, we bring a proven, real-world perspective of how businesses can leverage Salesforce for accelerating growth and productivity.